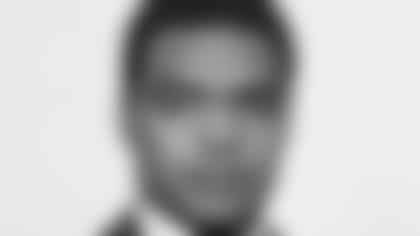 New England's strategy for Day One of the draft was to line 'em up. The Patriots bolstered both sides of the line of scrimmage by taking defensive tackle Richard Seymour of Georgia with the sixth pick in the first round

and tackle Matt Light from Purdue in the second, 48th overall.

It was no secret after last season the Patriots needed to upgrade either side of the line of scrimmage, and the first two selections by the team said as much. The Patriots also got cornerback Brock Williams of Notre Dame in the third round with the 86th overall pick, but the emphasis was building from the ball out.

It may not have been the flashiest collection of picks, but Belichick believes the foundation of the team was strengthened.

"I feel good about the picks we had today," Belichick said. "We have other needs, but you can't fill all of them with three picks. You have to fill the ones that fit the quality for the best opportunity you have in the draft, and I feel like we did that."

The 6-6, 300-pound Seymour was the second defensive tackle off the board, going three picks after Florida's Gerard Warren went to Cleveland. As the first round went on, it became clear New England would not have been able to wait until Round Two for an impact defensive lineman. Of the next seven picks, four were linemen.

Damione Lewis went 12th to St. Louis and Seymour's teammate Marcus Stroud followed at 13th to Jacksonville. Defensive ends Andre Carter (7th) and Jamal Reynolds (10th) went to San Francisco and Green Bay respectively. A fifth defensive lineman, Casey Hampton, went 19th to Pittsburgh.

Seymour was not one of the 20 players Belichick brought to New England for a personal visit. Apparently he knew all he needed to about the big and rangy Seymour.

"He's got a lot of versatility for us. Also, he's been a good, consistent style of player, one of the hardest workers on their team," Belichick said. "I like his versatility. I like his speed and athleticism, his football character and the fact that he has performed at a high level against some very good competition."

Seymour did meet with the Patriots at the scouting combine, an experience that went very well for both sides.

"Actually, I had a very positive meeting with all of the coaches at the combine," Seymour said. "I just felt at home with the coaches and the staff. I didn't come in for a personal visit, but I just felt as though we hit it off in the interview."

The selection gives New England help where they sorely needed it. Before Seymour's arrival, the roster listed Brandon Mitchell, Garrett Johnson and Chuck Osborne as the only defensive tackles. Seymour should give the team an inside presence lost when Chad Eaton signed with Seattle, and he comes with far more fanfare than any interior linemen in recent memory.

One thing Seymour made clear he wants to be a known entity. Through his college years he benefited from playing next to fellow first-round pick Stroud in Georgia. Stroud served as a source of motivation for Seymour, helping make them a deadly one-two punch on the Bulldog line.

"I wasn't heavily recruited out of high school, but I always felt I had the talent," Seymour said. "When I came to Georgia, I was playing along side Marcus Stroud. He was a first-team All-American and a USA Today All-American. He was on the cover of Sports Illustrated. That kind of drives me in itself, because I wanted all of those accolades as well."

There was no question that Seymour was the toast of the town in Gadsden, S.C., a town of between 4-5,000 people near Columbia. His conference call with the New England media was delayed because he was speaking to the crowd of friends and family gathered in the Seymour home. Included among the guests was South Carolina Gov. Jim Hodges.

The report on Seymour is he is a workaholic, a trait the 21-year-old said comes natural.

"My family always taught me that if you want something, you have to work for it and you are not supposed to cut any corners," Seymour said. "That has always been my approach. I've been a leader by example, and it's just second nature to work hard."

New England began with the 39th overall pick, but traded with Pittsburgh for the 50th pick. The Patriots also got the Steelers fourth round selection (112th overall). The 50th pick was then traded along with a sixth rounder (173rd) to Detroit for the 48th pick, which was used on Light.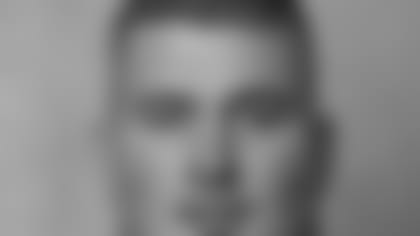 Since the offseason began Belichick has been working hard to improve his offensive line. He brought in free agent guards Mike Compton from Detroit and Joe Panos from Buffalo.

Saturday he snapped up Light, who was announced as a guard but played left tackle for three years at Purdue.

Light originally went to college as a tight end, but after one season he gained 75 pounds and switched to tackle, where he protected the blind side of Drew Brees. Light expects to compete for the left tackle spot, the same position Adrian Klemm was tabbed for a year ago.

"The coaches just told me if I can go in there and play well at left tackle that I could have a chance to fill that spot," Light said. "It doesn't matter to me what position I play on the offensive line. I'd just like the opportunity to go in there and do my best and earn a spot somewhere down the road."

Belichick said Light would work at left and right tackle initially, though he added that Light has the versatility and physical ability to move inside to a guard spot as well. Belichick also made it clear that, despite the pick, Greg Robinson-Randall will likely continue to work at right tackle, and camp competition will decide the five starters.

"He's a very aggressive player," Belichick said. "Because of the style of offense, it didn't show it much, but he has a very aggressive temperament."

The excitement from Light was apparent. He said more than once that he was almost at a loss for words, though he wasn't surprised to end up in New England.

"I've been talking to them throughout the whole process," Light said. "I knew that they were interested in me and that they liked the way I played. This is a dream come true, and I'm so excited to say I have a chance to come to New England."
As was the case with Light, the Patriots traded down for Williams. New England dealt their third round pick (69th) to Minnesota for a third (86th) and fourth (119th) pick.
The cornerback spot opposite Ty Law was a problem area in 2000. New England already has Otis Smith, Antonio Langham, and free agent signing Terrance Shaw with starting experience at the corner spot, but the selection of Williams increases the competition for camp. Antwan Harris, a sixth-round pick in 2000, and Kato Serwanga also add to the depth chart.
At 5-9 and 189 pounds, Williams is not the biggest cornerback, but Belichick feels he plays bigger than his size. The Patriots wanted to keep young talent in the secondary, and Belichick said Williams should at least compete in the nickel and dime packages, if not more.
"It's well documented the problems we had on third down this year, and we want to continue to get players who will help address that problem," Belichick said. "We feel he is a potential third-down, special teams role player."
Williams was suspended for his junior season because of a series of indiscretions while at Notre Dame, but he sees that as a positive that helped teach him a harsh lesson. He came back his senior year with 49 tackles, eight passes defensed and one interception.
"Not being able to practice with the team or play in the games showed me how much I love football, and it just let me know that it can be taken away from me," Williams said. "I learned I had to be more mature and you have to understand that the things you do are going to have consequences to them. I understand the things I did was wrong."
Williams was also very excited about the opportunity to see time on the field with strong safety Lawyer Milloy and cornerback Ty Law.
"That's crazy man," Williams said. "When you say those names, that's big-time ball right there. I may not get to play with those guys early, but hopefully I can work my way in. Just playing and practicing with those guys is going to be a good deal."
The Patriots now have eight picks for Day Two of the draft. After starting with no fourth round pick, they have a pair Sunday, one from the Steelers (112th) and one from Minnesota (119th). New England also has three fifths (139th, 149th and 163rd); two sixths (170th and 200th) and one seventh (239th). Sunday's selections will begin at 11 a.m.