PATRIOTS NOTES OF INTEREST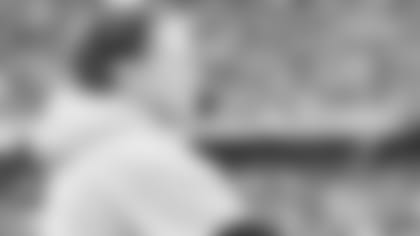 Bill Belichick (218) moved past Hall of Famer Chuck Noll (209) into fifth place all-time on the NFL wins list with the Patriots 30- 27 win against New Orleans (10/13/13). Curly Lambeau is in fourth place with 229 career wins. * Belichick (19) needs one more postseason victory to break a tie with Don Shula (19) for second place in postseason wins, behind Tom Landry (20) for the most postseason wins by a head coach. * Belichick has five conference titles and needs one more to match Don Shula, who led his teams to six Super Bowls. * Belichick has led the Patriots to 13 consecutive winning records (2001-13), third all-time behind 20 by Tom Landry (1966-85) followed by 14 by Curly Lambeau (1934-47).
LEGARRETTE BLOUNT
LeGarrette Blount set a new Patriots single-game record vs. Buffalo on Dec. 29 with 334 all-purpose yards, gaining 189 yards from scrimmage and adding 145 return yards. Blount's performance topped the 51-year old team record set by Larry Garron on Nov. 3, 1962 when Garron had 272 all-purpose yards at Buffalo.
TOM BRADY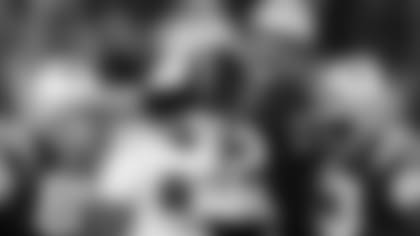 ](/node/47221)Tom Brady has 59 career 300-yard games and ranks fifth alltime for most 300-yard games and third among active players. * Brady (4,343) reached 4,000 passing yards in 2013 for the sixth time in his career. He joins Dan Marino (6), Brett Favre (6), Drew Brees (8) and Peyton Manning (13) as the only players to have at least five seasons with 4,000 passing yards. * Brady is the only quarterback in NFL history to have thrown for at least one touchdown pass in each game for three consecutive seasons (2010-12). * Brady led the Patriots to his 148th career regular season win to move into a tie with Hall of Famer John Elway for third on the all-time win list among starting quarterbacks.
JULIAN EDELMAN
Julian Edelman finished with 105 receptions in 2013 to join Wes Welker (2007-09, 11-12) and Troy Brown (2001) as the only Patriots players to reach 100 receptions in a season. Edelman is averaged 6.4 receptions per game in 2013.
Edelman finished with 1,056 receiving yards in 2013 to become the 10th Patriots player to register a 1,000-yard season.
ROB NINKOVICH
Rob Ninkovich has 11 fumble recoveries over the last four seasons (2010-13), the most of any player in the NFL over that time. Vince Wilfork is second with seven.
Ninkovich is the first Patriots player with back-to-back seasons with at least eight sacks since Willie McGinest in 1995 (11) and 1996 (9.5). He is the only player to accomplish the feat during Belichick's tenure as head coach in New England.
STEPHEN GOSTKOWSKI
Stephen Gostkowski set the franchise record for most points in a season with 158 total points.
Gostkowski broke his own franchise record with 38 field goals in 2013. He originally set the record with 36 field goals in 2008.
PATRIOTS 2013 TEAM CAPTAINS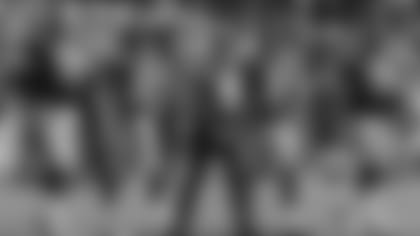 The Patriots team captains were elected by their teammates. Quarterback Tom Brady and G Logan Mankins are the offensive captains. Defensive lineman Vince Wilfork and LB Jerod Mayo are the defensive captains. Wide receiver Matthew Slater is the special teams captain. Brady has been chosen as a captain forthe 12th straight season. Wilfork is a captain for the sixth straight season, while Mayo is in his fifth season serving as a captain.
Mankins, and Slater are captains for a third time. Following the season-ending injuries to Wilfork and Mayo, DB Devin McCourty and DL Rob Ninkovich were named defensive captains. McCourty previously served as a captain in 2011 and 2012. Ninkovich is a first-time captain.
PATRIOTS HAVE BEST NFL RECORD SINCE 2003
The Patriots record of 138-38 (.784) since 2003 is the best in the NFL. Over that period, only four NFL teams have posted a winning percentage of .600 or better.
| | | | | |
| --- | --- | --- | --- | --- |
| Team | W | L | T | Pct. |
| New England | 138 | 38 | 0 | .784 |
| Indianapolis | 123 | 53 | 0 | .699 |
| Pittsburgh | 111 | 65 | 0 | .631 |
| Green Bay | 106 | 69 | 1 | .605 |
| Baltimore | 105 | 71 | 0 | .597 |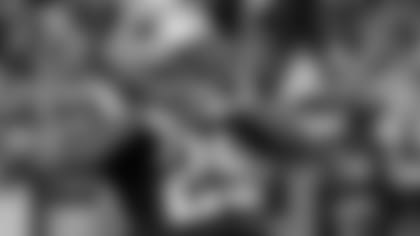 AFC Offensive Player of the Week (Wk. 17 vs. Buffalo)
QB Tom Brady
AFC Offensive Player of the Week (Wk. 12 vs. Denver)
Pro Bowl
WR Julian Edelman
USA Today's All-Joe Team
K Stephen Gostkowski
AFC Special Teams Player of the Month (October)
Pro Bowl
DE Chandler Jones
AFC Defensive Player of the Month (November)
G Logan Mankins
Pro Bowl
Associated Press All Pro: Second Team
PFWA All-AFC Team
S Devin McCourty
Associated Press All Pro: Second Team
DE Rob Ninkovich
USA Today's All-Joe Team
WR Matthew Slater
Pro Bowl (special teams)
PFW All-AFC Team (special teams)
CB Aqib Talib
Pro Bowl
Associated Press All Pro: Second Team
PATRIOTS EXTEND STREAK TO 15 STRAIGHT WINS OVER AFC EAST FOES AT HOME
The Patriots won their 15th straight game at home against AFC East opposition with the 34-20 win vs. Buffalo on Dec. 29, 2013. The last time the Patriots lost a home game against an AFC East opponent was on Nov. 13, 2008, when the New York Jets left Gillette Stadium with a 34-31 overtime win. The Patriots are now 31-5 against the AFC East at Gillette Stadium.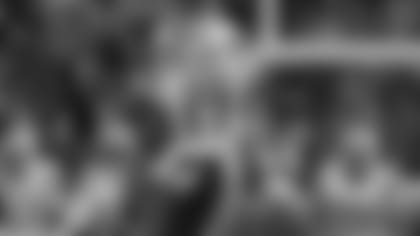 FIVE OF THE SEVEN MEMBER 2013 DRAFT CLASS STARTED AT LEAST ONE GAME**
Third-round draft pick DB Duron Harmon started at safety in place of the injured Steve Gregory at Carolina on Nov. 18. He joined LB Jamie Collins (second round), WR Aaron Dobson (second round), CB Logan Ryan (third round) and WR Josh Boyce (fourth round) as the fifth member of the seven-man draft class to earn a starting assignment.
PATRIOTS DID NOT COMMIT A PENALTY AT CINCINNATI AND AT HOUSTON
The Patriots played a penalty free game against Cincinnati on Oct. 6 and at Houston on Dec. 1. It is the fourth and fifth time in team history that the team did not commit a penalty in a game and the first time that the Patriots have done so twice in the same season.
PATRIOTS COMPLETE BIGGEST COMEBACK IN TEAM HISTORY
The Patriots came back from a 24-point deficit to defeat the Broncos 34-31 in overtime in a Sunday Night Football matchup on Nov. 24, 2013, marking the largest comeback win in team history. The Patriots trailed the Broncos 24-0 at halftime. New England's previous best comeback win was from 23 points down on Sept. 16, 1984, when the Patriots came back from a 23-0 deficit to win 38-23 vs. Seattle on Sept. 16, 1984. The Patriots came from 22 points down to win at the New York Giants, 23- 22, on Dec, 21, 1996. The Patriots have come from 21 points down to win four times, most recently on Jan. 1, 2012 against Buffalo.
COLDEST REGULAR SEASON HOME GAME IN GILLETTE STADIUM HISTORY
The temperature at kickoff was 22 degrees, making the Broncos game on Nov. 24, 2013 the coldest regular season home game in Gillette Stadium history. It is the coldest Patriots home game since Dec. 26, 1993 vs. Indianapolis at Foxboro Stadium when the temperature was 19 degrees. The Patriots won that game 38-0. The coldest game ever at Gillette Stadium was the 2003 AFC Divisional Playoff game vs. Tennessee, when the Patriots beat the Titans 17-14 in temperature of 4 degrees with a wind chill of -10.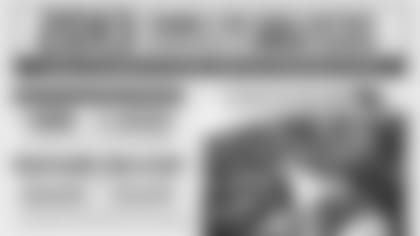 ](/node/195801)PATRIOTS PERFECT AT HOME IN 2013**
The Patriots finished with a perfect 8-0 regular-season record at Gillette Stadium for the sixth time in team history (2003, 2004, 2007, 2009, 2010 and 2013). Cincinnati and New Orleans were the only other teams in 2013 to finish undefeated at home.
PATRIOTS ROOKIES HAVE SEVEN INTERCEPTIONS THIS SEASON
Rookie DB Logan Ryan had two interceptions against the Ravens in Week 16 and led all NFL rookies with five interceptions on the season. Ryan and fellow rookie Rutgers grad DB Duron Harmon (2) have combined for seven interceptions on the year, giving the Patriots the most total interceptions by rookies in the NFL. The Patriots are one of two teams (Atlanta Falcons) to have two rookies with multiple interceptions.
TOP 10 OFFENSE IN 2013
The Patriots offense finished seventh in the NFL with 384.5 yards per game in 2013. The Patriots offense has finished in the top 10 for seven straight seasons. Since the 1970 merger, the Patriots offense has finished in the top 10 a total of 17 times, including eight times under Bill Belichick.
Year..Rank
2013 7 (384.5)
2012 1 (427.9)
2011 2 (428.0)
2010 8 (363.8)
2009 3 (397.3)
2008 5 (365.4)
2007 1 (411.3)
PATRIOTS REACH 6,000 TOTAL YARDS FOR FIFTH TIME IN TEAM HISTORY
The Patriots finished seventh in the NFL with 6,152 total yards in 2013. It is the fifth time in team history and third straight season that the Patriots reached 6,000 yards in a season.
MOST TOTAL NET YARDS/SEASON PATRIOTS
6,848 in 2011
6,846 in 2012
6,580 in 2007
6,357 in 2009
6,152 in 2013
CLOSING TIME – SCORING WAS GOOD IN THE FOURTH QUARTER IN 2013
The Patriots scored 178 fourth quarter points in 2013, the most in team history. The previous best was 161 fourth quarter points in 2012.
4th Quarter Points, Patriots History
Year TOT Pts
2013 178
2012 161