Doesn't Mac [Jones]'s footwork, pocket presence, and precision of execution mean that the No. 1 pick's accelerated development justifies his now getting nearly ALL of the first-team reps? One thing from NFL Films' A Football Life on Bill Walsh stuck with me: Walsh's over-the-top, gushing description of Joe Montana's footwork. In the Philly [preseason] game, Mac's footwork was absolutely mesmerizing, ballet in football. Add in the fact that the Patriots new receiver and TE additions will arguably be wasted unless there is someone with the pocket presence and quick release to take full advantage, and an argument emerges to limit Cam to a change-of-pace role like [Taysom] Hill in past years in New Orleans (if he'd accept that late-in-career transition). - Pete Clark
Let me start by emphasizing that I like what I've seen thus far from Mac Jones. I was initially skeptical of the choice (15th overall in Round 1 this year), given Jones' relative lack of full-time starting experience in college. However, he's continued to improve every day that I've watched him this past spring and through the summer and I'm therefore encouraged by his performance and potential. It would certainly be exciting, and possibly in the best interest of the Patriots long-term, if he were given the chance to start from Day 1, or as soon as possible thereafter.
That said, it's WAAAAAAY to early to start using such flowery language to describe anything he's done on the field. "Mesmerizing… Ballet in football?" It's one thing for someone like Bill Walsh to describe one of the best quarterbacks of all-time in Joe Montana in these terms, but to do so about a rookie who's yet to take part in a meaningful game is… premature, to put it mildly.
Yes, Jones looked impressive sidestepping what little pressure he faced from the Eagles last Thursday night in Philadelphia, I grant you. It's important to put his performance in context, though. During the preseason, teams generally don't game-plan against one another or send maximum pressure – think all-out blitzes and such – to opposing QBs. Defenses are mostly vanilla this time of year, so, it's ill-advised to draw too many conclusions about any player at any position until they've proven themselves during the regular season.
Take Jimmy G, for example. We all were impressed by the way he played during preseason games his rookie year here in New England, after a typically rookie-like start to his first training camp (up-and-down days in practice). We jokingly started referring to him as "Game-Day Garoppolo," but it wasn't till two season later, when he had to sub for Tom Brady, that we finally knew for certain that he could play in this league.
All I'm saying is, give Jones time to develop. Maybe someday, he'll be worth praising the way you did. But today is not that day. - Erik Scalavino
Mac Jones coming out of 'Bama received rave reviews for his accuracy, decision making, leadership, and poise – all things that showed up to some degrees in the first preseason game. One of the knocks that some had on him was that he didn't have a cannon for an arm compared to his classmates. Do you guys think it's something that is a little blown out of proportion, or is it something that shouldn't matter considering the Patriots aren't a deep threat team? - Jason Bickel
When most people hear the term "arm strength," they naturally assume it means how far a player can throw the football. That's not necessarily the case in the NFL, however. Frequently, it's not the long-ball, downfield throw that we're interested in as much as the 20-yard out-route, for instance, that needs to be delivered on a frozen rope. That's the kind of arm strength that scouts and other pro personnel-types are talking about.
At this level, most QBs can fling a ball 60-plus yards if they have to, when they can stand back and wind up, giving it all they've got. It's much harder, though, to fire a shorter, precision pass from the pocket – under duress, at that – with consistent power throughout a game, as most of the passes called for are.
I'm not sure what critics you were referring to, so, I don't know in what context their arm strength comment came, but so far, Jones seems to be able to make the necessary throws at this level. - Erik Scalavino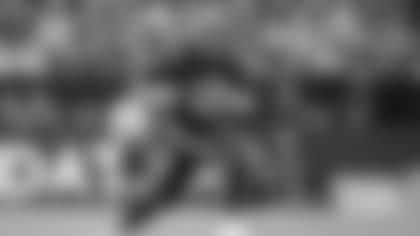 What's the injury and status of Nick Folk and should we be concerned about our kicking game at this point? I'm not exactly sure about his injury, but regardless, won't he be rusty and behind a little if he hasn't been able to work out? - Ron Scarlata
We never really knew exactly what kept Folk out of practice the past couple weeks, but he was able to suit up and return on Monday. That's definitely a positive sign for him. Without knowing what the injury was, though, it's difficult to speculate on just how "behind" or "rusty" he might be. Perhaps the team was taking an extra-cautious approach with the veteran, whatever his health limitation was, and wanted to give rookie Quinn Nordin some live reps, which they did in the first two preseason games, to evaluate him better.
So, no, I wouldn't be too concerned about the kicking situation at this point. If Folk is at full strength, the position is in good hands… er, feet, if you will. - Erik Scalavino
Based on the first two preseason games, it looks unlikely J.J. Taylor would survive waivers and make it to the practice squad. Some team would surely pick him up. So, what running backs do you think are going to make the final 53? - Len Carmody
What is your opinion on what Taylor has brought to the table so far? - Marc Saez
Taylor has been fine, in a mostly backup role, both at running back and kick/punt returner. Given Brandon Bolden's in-and-out injury status this summer, it wouldn't surprise me if Taylor finds his way onto the active roster come September. If that were the case, New England would most likely be carrying five running backs, NOT including fullback Jakob Johnson, who likely will remain as well, based on what I've seen. This wouldn't be unprecedented for the Patriots under Bill Belichick, but I could also envision a scenario in which Taylor remains with the club in a practice squad role. I don't think it's a given that if he's released, he'd automatically be scooped up by another club. - Erik Scalavino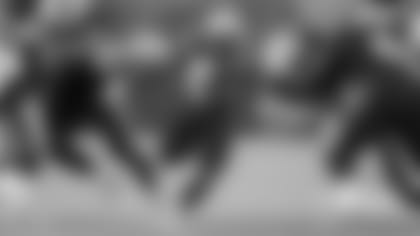 How much better will the competition for starting jobs be by the veteran presence on the practice squad? - Bryant Smeeth
Not much different than it was a year ago, when the parameters for practice squad eligibility were widened to allow for more-experienced NFL players to be added there. What the rules do allow for is more freedom for the coaching staff to work with players they like, via the practice squad, who'd otherwise be ineligible because of their lengthy tenure in the league. Those players are generally on the fringe to begin with, not vying for full-time starting roles, in most cases. Erik Scalavino
Can Cam [Newton] play tight end? Big problem for defenses. - Eugene O'Neil
How does coaching improve dropped passes? Is there a demonstrable skill that the great catchers have? Does punishment work? - Peter Workman
Ever play dodgeball back in gym class as a kid? If memory serves, you could knock an opponent out of the game by catching a ball that he or she threw at you, right? Remember how you caught the ball back then, by letting it into your stomach area and hugging it with both arms? Once in a while, you see NFL receivers catching – or trying to catch – like this, and often unsuccessfully. The football usually bounces off the body and falls incomplete, because it's not shaped to be caught with the stomach, but with the hands.
Emphasizing this through certain coaching techniques can help, but it really comes down to repetition in practice, the use of jugs machines to simulate hard, fast throws after practice, and pure athletic talent. The best pass catchers I've ever seen come through Foxborough are the ones who can catch naturally with their hands, wherever the ball arrives in their vicinity, then bringing it into their bodies to keep it from being stripped or knocked loose by a defender.
And no, I wouldn't recommend or encourage punishment of any kind as a solution. I'm more of a positive reinforcement kind of guy. - Erik Scalavino
It was unfortunate that the Patriots had to issue Gronk's old jersey number 87 [to rookie receiver Tre Nixon] in a quick turnaround because they simply didn't have enough numbers for the 90-man training camp roster. It's nice when the Patriots can honor a recent player by taking his number out of circulation for a few years. Unfortunately, that's not possible because there are too many permanently retired numbers. By my count, 20 (Cappelletti), 40 (Haynes), 57 (Nelson), 73 (Hannah), 78 (Armstrong), 79 (JL Hunt), 89 (Dee), plus unofficial 56 (Tippett) and 12 (Brady) are off limits.
This leads to my question, whether it is time to 'unretire" most of the above numbers so the Patriots can honor recent players by temporarily taking their numbers out of circulation for a bit. For me, permanently retiring a number is an incredibly high bar and at a minimum requires entry into the NFL Hall of Fame and then some. Hannah, Tippett, and Brady are the only three numbers that should be permanently retired, the rest should go back into circulation. - Alan Bernstein
I agree with your larger point about having high standards for retiring jersey numbers permanently. The three you cited would be my trio as well, and I'd allow for the remaining digits to be brought back into circulation.
Maybe someday, Rob Gronkowski's 87 will be included in that venerable list as well, when he eventually gets inducted in Canton. However, for the time being, it's perfectly fine to continue using 87 here in New England. You said it's nice when the team can honor a player by taking his number out of circulation for a few years. That's exactly what the Patriots did, Alan. Gronk hasn't played here since 2018. That's the dictionary definition of "a few" years.
Gronk is one of the best, perhaps THE best tight end ever to play. When he gets his bust sculpted for the Pro Football Hall, we can revisit the permanent retirement of his 87. For now, though, I have no problem with Nixon or anyone else donning it. - Erik Scalavino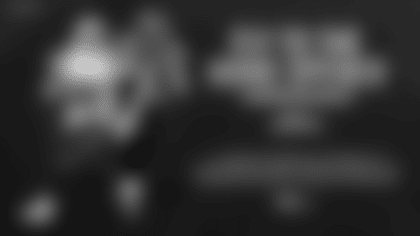 Home Opener Sweepstakes
Enter to win two tickets to the home opener and two JetBlue flights.