Sorting through the volumes of draft predictions can be a time-consuming endeavor so we try to make it easy on fans who don't have the time or desire to do so. Instead, we offer some quick-hitters designed to keep people in the loop by offering some thoughts on the draft as things are set to get underway Thursday night.
We may not provide all the details but we do offer some opinions on how we think things might break down this weekend. And as always we'll have you covered from start to finish with our "Patriots Unfiltered" live draft podcasts each night so be sure to tune in to get all the latest updates.
Until then, please enjoy our capsule look at some of the burning questions surrounding the draft, the Patriots and everything in between.
What do you consider to be the Patriots biggest need heading into the 2022 NFL draft?
Edge. There are cases to be made for cornerback and guard, but the Patriots have had good luck finding those positions in other ways and there isn't a clear answer across from Matthew Judon on the edge of the defense. Josh Uche, Ronnie Perkins and Anfernee Jennings will be the mix, but an impact three-down defender who is physical against the run and disruptive against the pass would be the quickest way to upgrade a defense that seems very light on young talent, especially up front. – Mike Dussault
For a team coming off a playoff berth the Patriots have plenty of needs. I'd start with cornerback after losing Stephon Gilmore and J.C. Jackson over the past year. But offensive line, edge, linebacker and wide receiver are also in the mix. – Paul Perillo
Cornerback. In my estimation, this position has the biggest disparity in talent of all the others on the current New England roster. – Erik Scalavino
Defense as a whole, for sure. Specifically, cornerback, getting faster at linebacker and beefing up the interior line. – Fred Kirsch
Will the Patriots trade up, down or sit tight at 21 in the first round?
I think they'll most likely trade down to the late first based on which position gets pushed down to them. Picking right after the Steelers could be a spot for a QB-needy team to make a move. There aren't many pound-the-table type prospects usually available around 21 for the Pats during mock draft projections, so picking up an extra Day 2 pick while sliding down into the late-20s makes sense. The difference between 21 and somewhere around 28 is negligible. – MD
I think Bill Belichick will try to trade down but since it seems every team has that in mind the Patriots will wind up selecting a player at 21. – PP
While I always hope, dream and pray that Bill Belichick will package picks to move up in the draft, I've learned to manage my expectations. At one point this offseason, I was convinced the Patriots would move down, but I'm now settled on New England sitting tight and making a selection at 21. – ES
If the reports are true, many teams will be looking to trade down which means not as many dance partners willing to move up. Because of that I see the Patriots staying put and making the pick. – FK
Will the Patriots choose a wide receiver in the draft? If so, when and which one?
I think they have to, but I've thought that for two seasons and they've mostly ignored the spot other than taking Tre Nixon in the seventh round last year. Day 2 seems like a prime spot to get a dynamic receiver who will be under contract with Mac Jones for the next four years. Christian Watson is a favorite if he was still available in the second round, while John Metchie's fit is obvious and well-worn territory with all the Patriots draft pundits. But Wan'Dale Robinson is a personal favorite and my choice for a third-round immediate impact type. – MD
I've been calling for a Day 2 wide receiver for the past few years and I think this is the year they pull the trigger. I like Boise State's Khalil Shakir in the third round. – PP
Yes. They can't afford not to. Unless they trade up to choose one of the blue-chip prospects, I don't see them making a WR selection until Round 2. If that proves to be the case, I'll go with Georgia receiver George Pickens. – ES
Yes. Alec Pierce, Cincinnati, in the third round. – FK
Assuming they stay at 21, who will the Patriots select?
Though I see edge as the biggest need, I don't see a clear and obvious fit in the late first so if they stay put at 21, I'll go with the second-biggest need, cornerback, with the selection of Trent McDuffie out of Washington. Andrew Booth could also make a lot of sense, but again, they could probably trade down a few spots and still get one of those two. Devin Lloyd would seem like a good option to consider as well. I'm just not convinced he falls to 21. And as much as I like Nakobe Dean, I'm not sure he solves any of the biggest problems or fills their biggest needs. – MD
Lots of options for this pick but I'll go with Clemson's Andrew Booth to add a young cornerback who can be part of the future in the defensive backfield. – PP
My gut keeps telling me Andrew Booth, the Clemson cornerback, so, I'm going to listen to it. – ES
I'm thinking the best linebacker or cornerback available. Hoping for LB Nakobe Dean, Georgia or CB Trent McDuffie, Washington. Of course, this means the Patriots will select and offensive lineman. – FK 2023 Patriots Mock Draft Tracker
Find out what the top 'experts' are predicting the Patriots will do in the first round of the 2023 NFL Draft.
Will the Patriots execute a trade involving players this weekend?
It seems like a distinct possibility that N'Keal Harry could be traded sometime over this week to get the Patriots an immediate draft pick and to give Harry the opportunity to get a jump with a new team. I think he will be moved, especially if the Patriots have designs on drafting a receiver on Thursday or Friday. – MD
I think there's a good chance we'll see a trade involving a player at some point, and it wouldn't surprise me if N'Keal Harry was the player. – PP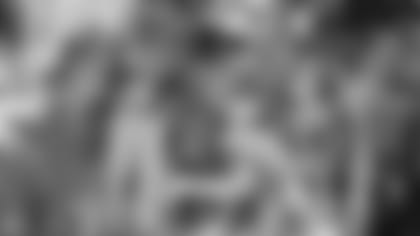 Regardless of round, which player will be a Patriot at the end of the weekend?
Maybe it's the nostalgia in me, but I see so much of Wes Welker in UCLA's Kyle Phillips, a quick, sure-handed receiver who seems to have an innate understanding of how to get open from the slot and is a plus punt returner. He might not be as dynamic as some other late Day 2 options like I mentioned before, but he just screams Patriots to me, as do Josh Paschal (DL, Kentucky) and Logan Hall (DL, Houston). – MD
I really like Shakir for this question but I'll go with another wide receiver – UCLA's Kyle Philips. He has some traits the Patriots like in their slot receivers and has some experience returning punts as well. – PP
Whichever one played lacrosse or attended the Naval Academy. All kidding aside, I think the Patriots will make a local kid's dream come true by selecting Andover native E.J. Perry, the QB who played at Brown University. – ES
Malcolm Rodriguez, linebacker from Oklahoma State. He doesn't have the ideal size but he produces. He had 212 tackles over the past two seasons and eight forced fumbles. He's a sideline-to-sideline player who figures out how to get to the ball. – FK
In three years, who will be considered the best player to come from the 2022 draft?
In a draft without much consensus this is a tough projection, but I'm going to go with Kyle Hamilton, the Notre Dame safety who checks every box as a versatile defender in the secondary ideally built for today's game. He should be selected just late enough in the first round to land on a team that doesn't need a total makeover and he'll make an instant impact for that team. – MD
Those of you who listen to our draft podcasts know how much I love Notre Dame safety Kyle Hamilton. He's got great size and athleticism and reminds me of former Seattle star Kam Chancellor. I think he's the best player in this draft. – PP
The big guy from Georgia, defensive tackle Jordan Davis. A mountain of a man like that is bound to be a force in the middle of someone's defensive front. – ES
I'll go with Derek Stingley, CB out of LSU. He's got the ability to mirror receivers that is so hard to find. There are a couple tackles and of course Jameson Williams, who are candidates here, but again, a guy who can be a true shutdown corner would stand out. – FK
In three years, who will be considered the biggest bust in the 2022 draft?
There aren't a lot of lofty expectations for many in this draft class, but I think a team will be forced to reach on a quarterback and that will set expectations that will eventually deem Kenny Pickett the biggest bust. In most other years Pickett would be a Day 2 selection and not have as much pressure placed on him, but someone will take him in the first round and likely throw him into the fire sooner than later and that will stunt his development. – MD
This is another question with some options depending on where players are picked. If Carolina takes Malik Willis at No. 6, he would be my choice. That's far too early for a quarterback in need of so much developing. But I'll go with USC wide receiver Drake London, who is athletically gifted but seems to catch a lot of 50-50 balls in college. – PP
Kenny Pickett, the Pitt QB. Through no fault of his own, though. He'll probably be drafted higher than he warrants and thus come with unfulfillable expectations. – ES
I hate predicting someone's failure, but Paul Perillo insists on this question so I'll go with Travon Walker from Georgia. He might be the victim of being a good player on a great defense who is then drafted too high. – FK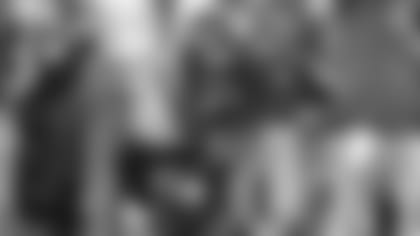 Name a sleeper pick you love and why?
Logan Hall of Houston was a player I discovered late in my process who seems like a perfect Patriot. He has size and strength to play a number of spots on the versatile defensive line in New England and has earned some attention as a potential first-round sleeper. He's a bit under the radar but he checks a lot of boxes as far as fit and need. – MD
Wide receiver Wan'Dale Robinson of Kentucky is tiny at 5-8, 178 pounds but he can do a lot of things to help a football team. He's a converted running back and can contribute out of the backfield, in the slot and as a Deebo Samuel-type multi-purpose player. I think he can be an effective role player for years. – PP
Jequez Ezzard, WR, Sam Houston State. Why? Because he has three Zs in his name. Get it? Sleeper pick. Zzz. – ES
Would the Patriots dare take a player whose dad is the head coach for another team? Let's do it! With a seventh-round pick, the Patriots select Tyler Vrabel, tackle from Boston College. -- FK