We're on to Year 12 of the Top 50 Patriots draft fits, something I began in 2011 as a way to highlight players that in my opinion best fit the needs and wants of the Pats while establishing some level of accountability. Last year there were two prospects in the Top 50 who were selected by the Patriots – Mac Jones and Rhamondre Stevenson -- bringing the results to a grand total of 27 players identified in 11 seasons as fits that were actually taken. That doesn't include 15 other players who were later added to the roster via free agency.
The annual disclaimer is that this list starts with players I expect to be available at 21. Many top-rated players, though excellent fits, are not included because they are likely to have already been selected. Travon Walker, defensive end from Georgia, is my best overall fit in this class, but he, like quite a few others, should be long gone before the Patriots make their first selection.
Without further ado, here are this year's 50!
1. Nakobe Dean, LB – Georgia: Get past the questions about Dean's height and you'll find an excellent all-around player who could give the Patriots defense the kind of boost in playmaking that they need. Maybe he doesn't fit the old mold exactly, but Dean is simply a football player who gets to the ball while checking all the intangible boxes. Bill Belichick has often said it's about finding good football players and Dean is a three-down stud who would bring an infusion of speed that could make a big difference. Like Jerod Mayo in 2008, he's a smart inside linebacker to build around for the future.
2. Devin Lloyd, LB – Utah: Lloyd isn't too far behind Dean as far as linebacker fit in my view. He seems a bit more stiff than his Georgia counterpart, but Lloyd has size and versatility that intrigues, as he has potential to move out to the edge and bring more value that way. There's a reason he's a popular Pats mock draft selection, Lloyd is big, aggressive and fast and would be a welcome addition.
3. Kaiir Elam, CB – Florida: Elam has all the size and physical ability you look for in a starting cornerback, and while there are some questions about his ability to play pure man coverage, he has the feet to stick with most receivers. He's faced some of the best pass catchers in college and shown up well. His inconsistency during his final season is the only thing that is knocking him down the draft board toward the late first round.
4. Treylon Burks, WR – Arkansas: Burks has gotten lost in the shuffle at receiver a bit since his 4.55 40-yard-dash at the Combine but don't let those testing numbers fool you, he is a versatile beast that could give the Patriots a potential number one receiver to build around. His performance against Alabama shows he can compete against the best of the best. Speed gets all the buzz, but Burks is a big, physical player who would improve the Patriots wide receiver room.
5. Trent McDuffie, CB – Washington: McDuffie is another prospect who might be a bit undersized but he's an easy cornerback fit for the Patriots given his play style and ability to make plays on the ball. He's a tough player who can play man or zone with elite athleticism to match up. He could very well be a Day One starter given the current state of the cornerback depth chart.
6. Andrew Booth, CB – Clemson: Booth has a little size on McDuffie with similar athletic traits and edgy play but has a few more questions about how versatile he is. He shows good recognition and comes downhill hard. He's an ascending player who should hit a new level in the pros.
7. Trevor Penning, OT – Northern Iowa: A small school monstrous tackle who turned heads at the Senior Bowl with some snarly play, Penning has the size and demeanor to anchor a left tackle spot in the NFL, though he might be best suited on the right side. With long term questions at the position for the Pats, Penning could serve as a swing back up for a season as he gets acclimated but would be ready to jump in if injuries strike.
8. Zion Johnson, G – Boston College: Johnson has it all as an offensive line prospect – durability, versatility, and smarts. He's an instant starter at left guard but could also move out to tackle in a pinch. The two-time captain has some technique issues to work on but they're correctable and should help Johnson translate his game from BC to the pros.
9. Bernhard Raimann, OT – Central Michigan: It's hard not to think of the Patriots when scouting Raimann, who spoke at the Combine about how much international players like Jakob Johnson and Sebastian Vollmer have meant to his development. As someone who came to football late the questions are about his instincts, but he has the size and athleticism to be a long-term anchor at left tackle. A year to develop and adjust to the pro game would help get him settled.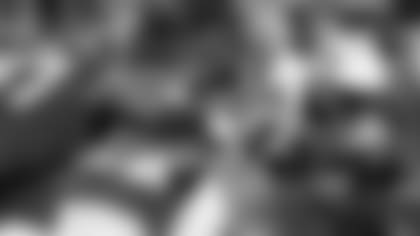 10. Travis Jones, DT – UConn: Maybe not the monster that Jordan Davis is, but Jones could also enter the first-round conversation with his excellent size and strength. If the Patriots are looking for a perfect complement to Christian Barmore, Jones could be it. He's an interior space eater with long arms who weighs 325 pounds that is an ideal schematic fit.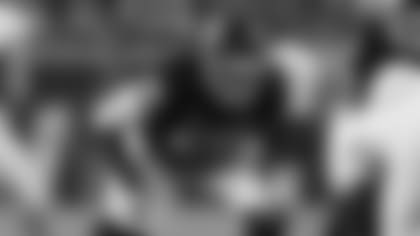 11. Kenyon Green, G – Texas A&M: Green is a big bully at guard, as his physicality jumps out especially in the run game. The traits he has you can't teach, and the ones that he doesn't, like in pass protection, can be addressed by NFL coaching. He's played all over the line and like Johnson, could fill in just about anywhere in a pinch.
12. Leo Chenal, LB – Wisconsin: Chenal is absolute beast that I really enjoyed watching. He's built to play inside, defeat offensive linemen and get to the ball carrier. If he's limited to an ILB role it will knock his draft value down a bit, but there's hope he could be an effective blitzer as well, and while drawing comparisons to Dont'a Hightower might not be totally apt, the two share some intriguing traits.
13. Dax Hill, DB – Michigan: The Pats are stacked at safety but I can't leave Hill of this year's Top-50, he's that intriguing as a fit. While NE has a lot of strong safety types, Hill is more of a coverage player, but that extends beyond just a back-end free safety. He's athletic and fast enough to play corner and could be unique enough to attract the Pats despite their current roster needs.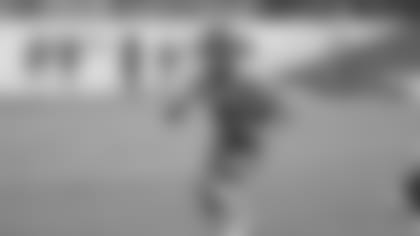 14. Christian Watson, WR – North Dakota State: Despite coming from a small school, Watson has big talent, with size and speed to match that make him an ideal outside receiver. The jump in competition could require some time to develop, but Watson is big, smooth and versatile, while earning praise for his high character.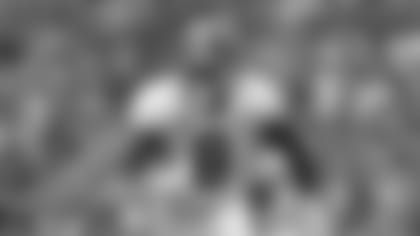 15. Christian Harris, LB – Alabama: You can't ignore a three-year starting linebacker out of Alabama and while Harris isn't quite the same mold as Dont'a Hightower, especially in the size department, the elements of toughness and plus athleticism would be easy fits in New England. After Dean and Lloyd, he's a good Day Two option.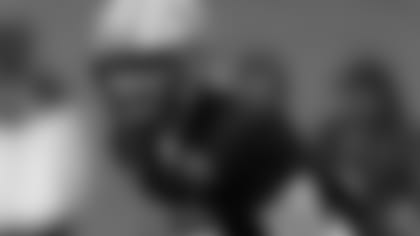 16. Troy Andersen, LB – Montana State: Andersen is a small school player but anyone that can go from quarterback to linebacker and still perform at a high level tickles my Pats sense. While it's easy to see him as a core special teamer, Anderson's size and athleticism, reinforced by his excellent Combine and Pro Day performances, provide a glimpse of a potential three-down linebacker who can play inside or on the edge.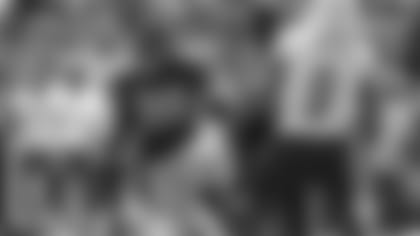 17. Drake Jackson, DE – USC: Jackson is still a bit raw, but he has all the tools the Patriots look for to play along the edge of their defense. He's a good athlete still growing into his body and that's why he's a bit of a projection. He's aggressive almost to the point of being reckless, and that play style, if harnessed, is very appealing. He has a big fan in Willie McGinest who has known him since he was little.
18. Logan Hall, DL - Houston: Hall is an ideal defensive front fit for the Patriots, at 6-6, 283, he is a big, aggressive and strong player who could play in multiple spots, with plenty of experience two-gapping. Hall is also the total package off the field, where his military family background is a nice fit for the kinds of players the Patriots look for. I came upon Hall late in the draft process, he should probably be even higher on this list but after using this slot originally on Nik Bonitto I felt Hall was the better fit and could be a dark horse to sneak all the way up into the first round.
19. Josh Paschal, DE – Kentucky: Paschal was second-team All-SEC after being the first three-time captain in school history. Paschal is a Day Two version of my favorite player in the draft, Georgia's Travon Walker. He excels with strength and can be moved around to a variety of spots up front where he can use his unique quickness and power.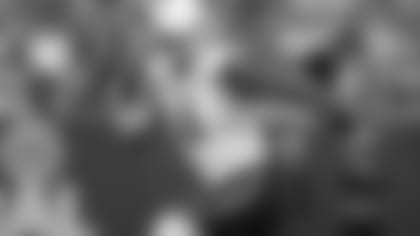 20. Darrian Beavers, LB – Cincinnati: Beavers certainly has some intriguing Patriots traits as a big, physical linebacker who is a bit of a tweener, with experience originally coming at defensive end at UConn before he transferred to Cincinnati. The Patriots' flexible system could allow him to thrive. He's a throwback to what the Patriots have looked for in the past, but he has surprising agility (6.91 three-cone) for a man of his size.
21. Kyren Williams, RB – Notre Dame: A highly competitive leader, Williams projects to a third-down back role, a spot where he's already ahead of most rookies. He'd be an ideal long-term replacement for James White and could get on the field sooner than later given his rare pass protection skills and desire.
22. James Cook, RB – Georgia: Dalvin's brother is another good option for receiving back, with the kind of explosive speed the Patriots could use in their backfield. His shortcomings could be relatively hidden by using him as part of a rotation.
23. John Metchie, WR – Alabama: Metchie is a natural fit given his experience with Mac Jones and the quickness that he possesses, as well as his experience running a diverse route tree. There are some questions with him coming an ACL tear, but that's probably why the Patriots will have a shot at him during Day Two. He has to be one of the most popular fits in this year's class for a variety of reasons.
24. Khalil Shakir, WR – Boise State: Shakir can do just about anything when it comes to getting the ball into his hands, he's a returner, running back and has even taken direct snaps. Put that versatility and high character into 4.32 kind of speed and you have a dynamic option that is a great Patriots fit.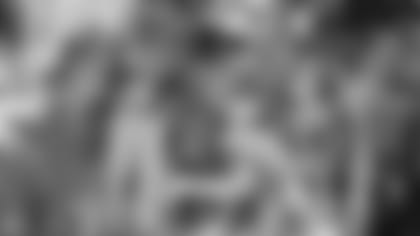 25. Kyle Phillips, WR – UCLA: Turn on Phillips' film and it screams Patriots, like he's a bigger version of Wes Welker who gives any coverage player absolute fits with his ability to get open quickly. Phillips catches everything thrown his way as well and that might be his most intriguing trait. He's exactly the kind of quick-open player that the Patriots could use as a fourth receiver.
26. Wan'Dale Robinson, WR – Kentucky: Robinson's size might leave scouts thinking he might be only a slot receiver, but his electric quickness screams possibilities. He won't be a first rounder, but there is a lot of potential to make an impact in many ways. He has a lot of fans among the Patriots Unfiltered crew.
27. Luke Goedeke, G – Central Michigan: A former tight end, Goedeke has the feet to play tackle in the NFL but his lack of ideal size and length could force him to slide inside to guard. He's a hard worker who will embrace the challenge.
28. Dylan Parham, OG – Memphis: Versatile to play either guard spot with four years of starting experience, Parham has played a lot of college football. He might not have the elite athleticism of some of the higher ranked prospects, but he could be a long-time solid pro following a similar path to Ted Karras.
29. Brian Robinson, RB – Alabama: You can't ignore an Alabama running back either, especially as Damien Harris enters the final year of his rookie deal. He has excellent size but isn't Derrick Henry and that's okay, he can still be very effective. He's a load once he gets going downhill and would be a nice complementary piece in the backfield.
30. Jamaree Salyer, OL – Georgia: There's a lot to like about Salyer, as he has experience at all five offensive line positions and is a thick brute like Michael Onwenu. He'd make a tough, physical complement and could be a Day One starter at guard after getting plenty of SEC snaps.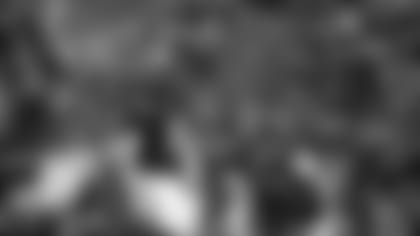 31. Cam Taylor-Britt, CB – Nebraska: A three-year starter and captain, Taylor-Britt has some concerns when it comes to tackling but part of that could be remedied by finding a permanent position in the NFL. For the Patriots he'd likely project toward a slot corner role and could really blossom with experience.
32. Coby Bryant, CB – Cincinnati: Bryant was part of a stacked Cinci defense that features plenty of prospects in this year's draft. He's a turnover machine with 15 forced turnovers in his career (10 interceptions, five forced fumbles) and he is active against the run. He has man coverage traits and plenty of experience in man, but will need time to develop at the NFL level.
33. Tyler Badie, RB – Missouri: Badie might be short in stature but he's a thickly wound athlete who handled significant snaps as a do-it-all back. Decisive with good ball security, Badie could excel if given third-down back duties to focus on. He's got some Dion Lewis to him.
34. Phidarian Mathis, DT – Alabama: Another member of the Crimson Tide, Mathis is a prototypical Patriot given his leadership, size and versatility to handle any assignment along the defensive line. His third-down value might be limited but he could be an early-down stud in New England's system.
35. Jeremiah Moon, DE/OLB – Florida: Moon is an interesting prospect, excelling after a move from the edge to off-the-ball. His makeup, size and length are excellent, and while he had his struggles at defensive end, there's reason to believe he could develop as a versatile second level defender.
36. Malcolm Rodriguez, LB – Oklahoma St.: Rodriguez is your classic highly productive but undersized linebacker that are difficult to project to the NFL. But there are no questions about his football passion and ability to play the game, even if he might be relegated to a special teams role in the NFL. Consider him a Day Two version of Nakobe Dean.
37. Obinna Eze, OT – TCU: Eze's 36.5-inch arms to go with 6-6.5 height stand out as he's got ideal length to be blocking along the edges of the offense. Despite being a three-year starter, he'll need time to develop into his frame, but once he does, he could emerge as a starting tackle.
38. John Ridgeway, DL - Arkansas: There's a lot of Lawrence Guy in Ridgeway's game as he's a big space eater inside at 6-5, 321 pounds. He checks a lot of boxes as a player who could be moved around the defensive line and play a variety of roles.
39. Zyon McCollum, CB – Sam Houston State: McCollum dominated at the small school level like you'd hope with ideal measurables and intangibles. Plus ball skills help his cause, but he'll likely need some developmental time though he has all the athleticism to be an NFL cornerback.
40. Darien Butler, ST/LB – Arizona State: A three-time captain, he's only 5-10, but is aggressive and quick. Likely destined for special teams, Butler has an NFL makeup in that regard.
41. Vederian Lowe, OT – Illinois: Lowe has all the measurables, including 35 3/8" arms, and intangibles but just needs some NFL refining to attain his full potential. With work on his technique, he could flourish.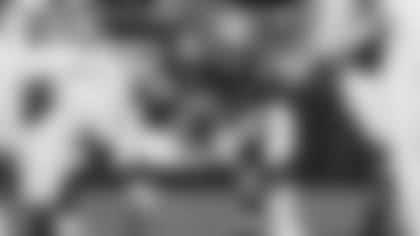 42. Alec Lindstrom, C – Boston College: The Dudley, MA and Boston College prospect must be on the Patriots radar, as he shares a lot of qualities with David Andrews like toughness, experience and smarts. His lack of versatility could hurt his draft chances, but that didn't stop Andrews either.
43. Myron Cunningham, OT – Arkansas: Another raw tackle prospect with ideal NFL size and length, Cunningham is on the bubble because of his athleticism. But he's a former captain who should put in the work to stick around.
44. Jason Poe, OL – Mercer: A small-school prospect that didn't go to the Combine, Poe stood out at Georgia's Pro Day, with a 4.9 40-yard-dash and 34 reps of 225. He's undersized at 6-1, but that didn't stop the Patriots with Shaq Mason and Poe has similar athleticism. He's a Day Three flier kind of OL.
45. Smoke Monday, S – Auburn: A passionate player who likes to hit, Monday fits a strong safety profile. The Patriots don't have much need for depth at the position, but he certainly plays the kind of way that attracts the Patriots.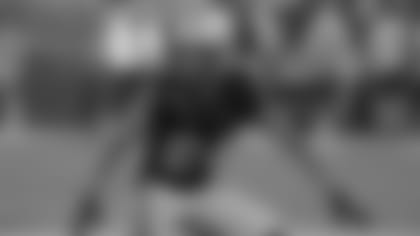 46. Chase Lucas, CB – Arizona State: The leader of Arizona State's secondary, Lucas is a boundary cornerback but lacks the size to be a number one shutdown corner. Still, he has good footwork and understands how to play.
47. Damarion Williams, CB – Houston: A tough captain who seems like he loves football, Williams will likely be headed to the slot in the NFL where his quickness can shine. 2023 Patriots Mock Draft Tracker
Find out what the top 'experts' are predicting the Patriots will do in the first round of the 2023 NFL Draft.
48. Sam Webb, CB – Missouri Western: As the search for man coverage corners continues, Webb is a small school gem that might have all the measurables to make the leap and lock down receivers at the NFL level. He has a nose for the ball but is facing a big jump in competition.
49. Connor Heyward, TE/FB – Michigan State: The son of Craig "Ironhead" Heyward, Connor is a bit of a fullback/tight end tweener and in need of a fluid offense that will know how to employ him. His hands are impressive and he has plenty of special teams experience.
50. Matt Araiza, P – SD State: A left footed punter that is so good he's described as a weapon. No offense to Jake Bailey, but Araiza has to be on here.