Every year at draft time opinions vary on the worthiness of various players and the overall depth of the class. But the variety of opinions on this year's group stands above any in recent memory.
Most seasons there is at least a consensus line of thought on the identity of the top selection. Not so in 2022, even as we sit about 48 hours ahead of Thursday night's first round. The Jaguars own the top pick but at this point their intentions remain a mystery to many around the league.
And while the strength at the top of the draft class isn't as high as in other years, that uncertainty figures to create plenty of intrigue as the picks begin this weekend.
Since nobody seems to have any clue as to how things will unfold, we decided to weigh in with some thoughts of our own in our mock draft. It doesn't figure to be pretty, but here goes …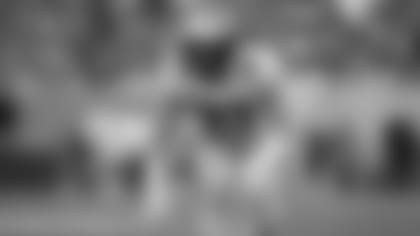 1. Jacksonville – Aidan Hutchinson, Edge, Michigan – With no surefire No. 1 overall consensus, we'll go with the safest pick we could find.
2. Detroit – Kayvon Thibodeaux, Edge, Oregon – Questions about Thibodeaux's work ethic dropped him behind Hutchinson but his upside is considerably higher.
3. Houston – Ahmad "Sauce" Gardner, CB, Cincinnati – Texans can go in any direction here with so many needs and Sauce Gardner is the best corner in the draft.
4. N.Y. Jets – Derek Stingley, CB, LSU – Stingley hasn't played much the last two seasons due to injuries but when healthy he's among the best players in this class.
5. N.Y. Giants – Evan Neal, T, Alabama – Giants address an area badly in need of an upgrade.
6. Carolina – Ikem Ekwonu, T, North Carolina State – Panthers obviously in need of a quarterback but none is worthy of such a lofty pick. Panthers go with value over need.
7. N.Y. Giants – Kyle Hamilton, S, Notre Dame – Big and versatile safety may be most talented player in the class.
8. Atlanta – Travon Walker, DE, Georgia – Falcons bolster defensive front with athletic Georgia product.
9. Seattle – Charles Cross, T, Mississippi State – Another QB-needy team that opts to fill another hole instead.
10. N.Y. Jets – Garrett Wilson, WR, Ohio State – Jets have been active in WR trade market but came up empty, settling for a draft option instead.
11. Washington – Jameson Williams, WR, Alabama – Commanders roll the dice and hope Williams' dynamic speed isn't affected by torn ACL.
12. Minnesota – George Karlaftis, Edge, Purdue – Vikings will be happy with no-nonsense approach of Karlaftis.
13. Houston – Trent McDuffie, CB, Washington – Versatile corner fits with Nick Caserio's Patriots-centric mindset.
14. Baltimore – Jordan Davis, DT, Georgia – Fits Ravens mold of athletic interior defensive linemen. Think Haloti Ngata.
15. Philadelphia – Devin Lloyd, LB, Utah – Versatile playmaker should plug immediately into the middle of the Eagles defense.
16. New Orleans – Drake London, WR, USC – Saints need some receiver depth and London represents solid value at this stage of the round.
17. L.A. Chargers – Jermaine Johnson, DE, Florida State – Chargers add another athletic edge player to bolster front seven.
18. Philadelphia – Andrew Booth, CB, Clemson – Philly adds another player to the defense as the Eagles look to rebuild on that side of the ball.
19. New Orleans – Bernhard Raimann, T, Central Michigan – Replacing Terron Armstead won't be easy but Saints will try to fill the void with mammoth Austrian.
20. Pittsburgh – Kenny Pickett, QB, Pittsburgh – Steelers won't let another Pitt QB pass them by after missing out on Dan Marino way back in 1983.
21. New England – Nakobe Dean, LB, Georgia – Bill Belichick will likely try to move this pick but otherwise comes away with a sideline-to-sideline playmaker in Georgia's Dean.
22. Green Bay – Chris Olave, WR, Ohio State – Packers finally give Aaron Rodgers a first-round weapon to work with.
23. Arizona – Devonte Wyatt, DT, Georgia – Former Bulldog defenders continue to fly off the board.
24. Dallas – Trevor Penning, T, Northern Iowa – Cowboys look to shore up offensive line after losing RT La'el Collins.
25. Buffalo – Zion Johnson, G, Boston College – Johnson will add versatility to the interior of the Bill offensive line.
26. Tennessee – Treylon Burks, WR, Arkansas – With A.J. Brown's status uncertain, Titans go with another big-bodied wideout.
27. Tampa Bay – Kenyon Green, G, Texas A&M – Bucs lost a pair of guards in free agency and add Green to join former Patriot Shaq Mason as replacements.
28. Green Bay – Tyler Linderbaum, C, Iowa – Packers address offensive line in an effort to keep Rodgers in one piece.
29. Kansas City – Christian Watson, WR, North Dakota State – Chiefs add speed on the outside to help mitigate loss of Tyreek Hill.
30. Kansas City – Daxton Hill, S, Michigan – Versatile DB in the mold of former Chiefs standout Tyrann Mathieu.
31. Cincinnati – Lewis Cine, S, Georgia – Bengals add a physical element to their secondary with former Everett HS product Cine.
32. Detroit – Malik Willis, QB, Liberty – Tremendous upside for the athletically gifted Willis, who squeaks into the first round to close it out.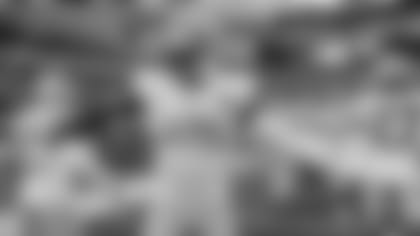 Trades will likely impact the first round greatly. We've already seen a number of deals, and with high-profile players such as Deebo Samuel, A.J. Brown, Terry McLaurin and Kadarius Toney rumored to be on the block, it's possible more will be coming. In addition, the consensus opinion that many teams are eager to move down in an effort to grab more Day 2 picks – and area of the draft many believe to be the sweet spot – should lead to more deals as well.
The names change as do opinions on the various players, but draft weekend always finds a way to entertain while providing each of the league's 32 fanbases hope for improvement on the horizon. And what better place to entertain than Vegas? Should be an interesting couple of days.