FOXBOROUGH, Mass. - The New England Patriots took the first steps in locking up one of their key unrestricted free agents Tuesday, using the franchise tag on kicker Adam Vinatieri.
The Patriots locked up the rights to Vinatieri prior to Tuesday's league-mandated 4 p.m. deadline to apply franchise and transition player tags.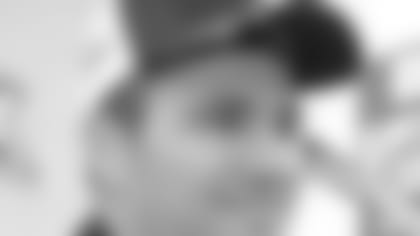 ]()The cost of applying a franchise tag is the average salary of the top five highest-paid at that position, or 120 percent of the player's previous year salary, whichever is greater. According to figures released by USA Today, Vinatieri was the highest paid kicker in 2004 with a $2.09 million in compensation (base salary, prorated signing bonus and other bonuses), while the 2005 franchise tag amount for kickers is $1.787 million. In Vinatieri's case, the franchise tag guarantees the two-time Pro Bowler a salary figure of 120 percent over his 2004 value, or roughly $2.5 million for the 2005 season.
The Boston Globe is reporting that the two sides are working on a multi-year contract. Efforts to reach Vinatieri's agent, Neil Cornrich, were unsuccessful.
The Patriots did not classify the franchise tag in a statement released late Tuesday. According to published reports, the Patriots designated the 32-year-old Vinatieri a "non-exclusive" franchise player, giving him the right to speak with other teams when the free agency period begins March 1. The Patriots have the right to match any offer, however, and would also receive two first round draft picks as compensation if they elect not to match an offer sheet.
Vinatieri and the Patriots until March 16 to negotiate a long-term contract. If a long-term deal isn't reached, Vinatieri will play the 2005 season under a one-year guaranteed contract once he signs the tender from the Patriots.
The move to designate Vinatieri as the Patriots franchise player comes as no surprise. In many cases the tag essentially works as a one-year offer while the two sides work out a long-term contract. Vinatieri was also designated the team's franchise player in 2002 before later coming to an agreement on a three-year extension worth $5.6 million.
The top earners at the kicker position currently include Vinatieri, Green Bay's Ryan Longwell ($1.9 million), Oakland's Sebastian Janikowski ($1.75 million), Indianapolis' Mike Vanderjagt ($1.6 million) and Olindo Mare of Miami ($1.5 million), according to the 2004 salaries released by USA Today. Vanderjagt signed a five-year extension in 2000 worth $7.75 million, while Longwell inked a five-year, $7.5 million extension the following year. Janikowski signed a $10.5 million, five-year extension in December of 2004 that made him the NFL's highest-paid kicker at the time.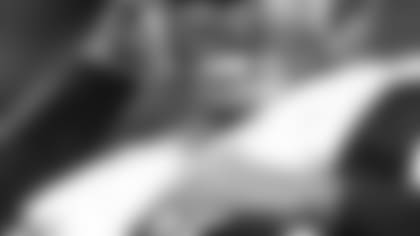 ]()Vinatieri had his best pro season in 2004, leading the NFL in scoring with a career-high 141 points. He connected on a league-high 31 field goals in 33 attempts to set a new career-high for accuracy (93.9 percent) while becoming the second leading scorer in franchise history with 1,058 points. He is now just 72 points shy of Gino Cappelletti's franchise record of 1,130 points. Vinatieri, who has scored 100 or more points in eight of his nine NFL seasons, is the most accurate kicker in franchise history and fifth most accurate in NFL history, recording an 82.1 conversion rate (243 of 296) over his career.
Vinatieri was among a handful of players receiving franchise tags from their respective teams on Tuesday, joining Shaun Alexander (Seattle), internal-link-placeholder-0, internal-link-placeholder-1, Julian Peterson (San Francisco), internal-link-placeholder-2, Drew Brees (San Diego), John Abraham (New York Jets), Darren Howard (New Orleans), Corey Simon (Philadelphia), Rudi Johnson (Cincinnati) and Orlando Pace (St. Louis). Bubba Franks was designated a transition player by Green Bay.