The Patriots returned to the practice field Monday for the first time since Friday night's 13-10 win over the Detroit Lions at the Pontiac Silverdome.
After a morning walkthrough closed to the public and the media, the team was back in full pads for the afternoon workout. The collisions were kept to a minimum during the practice as the team finally comes back to earth after a hectic week of work that included road games on Monday and Friday.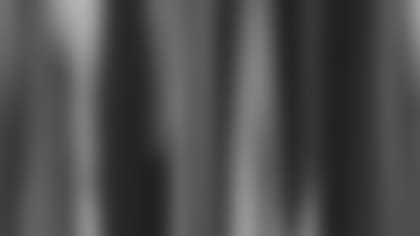 ]()
             The best contact of the afternoon came when offensive and defensive linemen squared off in a pass-rushing drill. Defensive end Willie McGinest continued to impress as he has through two preseason games beating just about anybody he battled. Nose tackle Chad Eaton had an excellent bull rush against Damien Woody, pushing the center back into the quarterback area.  

Left tackle Bruce Armstrong was in pads Monday afternoon for the first time since the final game of the 1999 season. Armstrong did not take part in the pass-rush drill, but was at his familiar left tackle spot with the first unit during non-contact portion of team work. He replaced Jason Andersen in the lineup.
The injury list got shorter for the first time in a while. Besides Armstrong, linebackers Ted Johnson, Chad Cascadden and Tedy Bruschi, defensive lineman Brandon Mitchell, running back J.R. Redmond, wide receiver Aaron Bailey and cornerback Mike Woods all returned to the practice field although Bruschi and Bailey wore red shirts normally reserved for quarterbacks, which meant they were not to be hit. Bruschi has a broken right hand and Bailey is recovering from a shoulder injury.
Players still sidelined with injuries included offensive linemen Grant Williams, Adrian Klemm, Lance Scott and Todd Rucci (all knee); defensive lineman Henry Thomas (knee); wide receiver Tony Hamler (leg) and tight end Dave Stachelski (concussion).
Much of the team portion of practice was dedicated to the running game, which allowed for the first look at Redmond in pads. He certainly is recovered from the groin surgery he had in June as he showed the ability to make quick cuts. It will be interesting to chart his progression through the week and in Friday night's game at Washington.
As a whole, the offense continues to lag behind the defense. Andy Katzenmoyer returned an interception thrown by Tom Brady for a touchdown. Kato Serwanga punched the ball free from Troy Brown after a reception and then recovered the fumble. None of the team's four quarterbacks looked particularly sharp nor did the team's receivers with the exception of Terry Glenn.