It may be hard to believe, but the Patriots offseason is dwindling down toward its final month. But with conditioning, rookie orientation and passing camps filling the gap between 2002 and 2003, there's been no shortage of work around Gillette Stadium.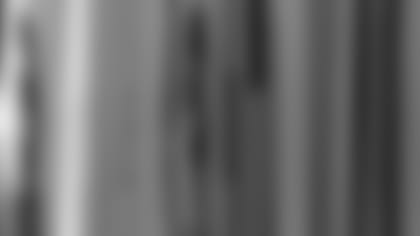 ]()
            The team's first and only full-squad, mandatory mini-camp is on tap June 5-8, but first the players will take part in one more passing camp beginning Monday. Teams can hold up to 14 practices plus one full mini-camp during the offseason but the Patriots opted to utilize just more than half of those before mini-camp.  

"I think we'll have eight or nine practices and the mini-camp," Belichick said. "It's a combination of reasons: 1. We don't have as many opportunities to get outside like some teams do like Tampa or Miami. 2. I think the offseason training is important. It's hard to go out there and have practices and get the same quality of workout that you'd get if you were just working out. There's a tradeoff there.
"Another thing is the attentiveness of the players for a long period of time. Fourteen days of practice is three weeks plus mini-camp is another week. You're talking about four weeks of spring practice. That's a lot. We're doing it in two this year. We had one week of passing camp and we're having another half week of passing camp and then the mini-camp."
Belichick sat with Patriots Football Weekly on Wednesday (check out Coach's Corner in the next edition due out June 4 for more) and discussed some of the differences between today's offseason and what things were like when he broke into the coaching ranks back in the mid-'70s.
"There was a time when you'd never come into camp less than three weeks before the first preseason game," Belichick said. "Now it's two weeks and sometimes closer to 10 days. Camps like these weren't as important because you had another week or 10 days to install everything in training camp."
Belichick said that camps like these, even without pads and for just two or three day, are important for system installation and getting an early start of scouting opponents. Typically the Patriots will work from the back end of their schedule forward when scouting in an effort to keep the earlier opponents fresher in the players' minds.
By the time mini-camp rolls around, the team will likely be working on its preseason opponents as well as Buffalo and Philadelphia, the first two foes on the regular season schedule.
"Whatever is new we try to expose them to in the spring," Belichick said of the idea behind the early camps. "First for them to get a crack at it and second for us to get a look at it. Sometimes there's a bug or something that will come up – you might get a certain look or something will happen in practice – it's a lot easier to take care of it then rather than waiting until training camp to fine tune things."
Belichick reported that the team's overall health was "about what was expected" and that no one was suffering from any lingering injuries. Rookie wideout Bethel Johnson, who suffered a leg injury during rookie camp, is expected to take part in next week's workouts.
The players will be on their own after the June mini-camp provided they've completed their work in the offseason program. The rookies will remain in the area preparing for the season while the veterans enjoy their final weeks of rest before training camp gets underway in Foxborough in mid-July.