Over the course of the next two weeks the participants of Super Bowl XXXVIII will be analyzed and over-analyzed from top to bottom. The Patriots and the Panthers will be compared, contrasted and dissected to the most microscopic degree. But in the end the thing that might be most telling about the two teams and the organizational makeup that has made for Super Bowl success is the way the two head coaches get their teams to approach each week of preparation.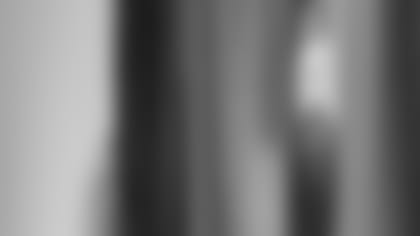 ]()
            Both Patriots Head Coach **Bill Belichick** and Panthers Head Coach **John Fox** have done a brilliant job all season of getting their players to buy into the idea that the only game that truly mattered was the next one on the schedule. The coaches are expecting their teams to carry the same workmanlike approach into the biggest game in the sport.  

"We have been looking ahead each week and that is still where we are," Belichick said. "We don't reflect back on how many we won or didn't win or anything, just what is the next challenge, what is the next hurdle and how do we get over it? That is what we have been thinking about all year. That is what we will be looking forward to, the Carolina game."
The same goes for the underdog Panthers.
"I told them we aren't going to a Super Bowl," Fox said. "We're going to an away game against the New England Patriots."
And both Fox and Belichick, who consider each other friends thanks to paths that crossed in coinciding stays in New York with the Giants and Jets respectively, know they have a serious on the field challenge awaiting them a week from Sunday.
"I think they're a very good football team, a very well coached football team," Fox said. "A little bit of the same image as far as what we're doing on each side of the ball. I've known Bill Belichick for a long time. I'm very close to his staff. It's going to take our very, very best effort.
"We're in a race with the opponent right now. They're not leaving any stones unturned, so we can't either. We better get focused and do our best to prepare."
Neither Fox nor Belichick will allow themselves or their teams to really reflect on the success that they have had this season, either. Both coaches understand that the reflection process will have to wait two more weeks until one of the two franchises achieves the ultimate goal it has been chasing all season.
"They are all special," Belichick said of his team's 16 wins this season. "Any time you win in this league it is special. Obviously playoff games sit a little bit higher than the regular season ones, but without the regular season ones there wouldn't be the playoffs. So they are all special."
"It's not something that I have been able to reflect on because we are not done yet," Fox said. "We still have a game to play. I have expressed this to our football team. With each win, it's not time to look back and reflect. You only reflect when it's over. It's not over yet."
That approach has served both teams well so far this season, landing them just one step away from Super Bowl glory. Each has one more must-win game left to play in a season where the two most successful teams in the NFL treated each week with that approach. These teams reflect the approach of their head coaches and that should make for a very well prepared, hard fought battle at Reliant Stadium in the biggest of games.
These teams have treated every other game this season like it was the Super Bowl. Now it really is