During a team period near the goal line about midway through practice, Brandon Spikes was banged up and eventually left the field with Dr. Thomas Gill. Spikes was buried on a clean block by Nate Solder, but the tackle went back at him while he was attempting to get back on his feet. The action sparked a mini-brawl with virtually the entire team involved. But Spikes was able to return to the field about 20 minutes later wearing a brace on his right knee, and apparently was none the worse for wear.
With that bit of bad news out of the way, here are one man's observations of the Patriots sixth practice of training camp:
There has been very little change to the team's injury report thus far in camp, at least in terms of players returning. Unfortunately, there have been some additions to the list.
Four more players were not in uniform Wednesday night including cornerback Will Allen, offensive lineman Dan Connolly, wide receiver Brandon Lloyd and defensive lineman Jonathan Fanene. They joined a group that included rookie cornerback Alfonzo Dennard (leg), safety Nate Ebner (unknown), linebacker Tracy White (unknown), offensive lineman Jamey Richard (unknown), fullback Tony Fiametta (unknown) and tight end Visanthe Shiancoe (unknown) on the sidelines.
The seven players who opened camp on PUP are still waiting to get on the field. They include center Nick McDonald (failed physical), guard Logan Mankins (knee), tackle Sebastian Vollmer (back), wide receiver Jeremy Ebert (hamstring), tight ends Daniel Fells (shoulder) and Jake Ballard (knee) and defensive lineman Myron Pryor (shoulder). Rookie offensive lineman Markus Zusevics (torn pectoral muscle) remains on NFI while Brian Waters continues to be away from the team while on the reserve/did not report list.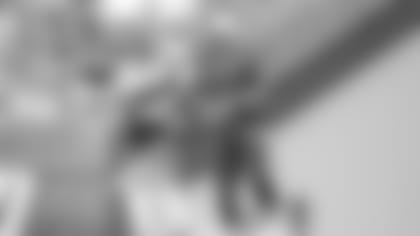 Matthew Slater (shoulder) and James Ihedigbo (shoulder) are still in red, non-contact jerseys.
Alex Silvestro has spent the entire spring and summer working as a tight end but has continued to be listed as a defensive lineman and worn the number 69. Not anymore. During Wednesday night's practice Silvestro donned No. 49, which is more conducive for an eligible receiver.
Rob Ninkovich has been quiet as of late. He's been in uniform for every practice but he hasn't done much during the last couple of workouts. On Wednesday he did some running and stretching, carioca drills and backpedaling but did not take part in any physical activities. I'm not sure what it is, but clearly Ninkovich is dealing with some sort of injury.
Donte' Stallworth had an up-and-down night, making some nice moves to get open at times while struggling to beat his man and catch the ball at others. He grabbed a nice touchdown from Tom Brady during some red area work, but saw a chance for another go right through his hands while working along the backline of the end zone. The latter play really stuck out because it showcased a problem Stallworth has been having throughout camp during a particular drill. The wideout beat Devin McCourty with a quick step to the inside and had two steps on the corner, but the ball was coming through some traffic and appeared to catch Stallworth by surprise. It was very similar to the struggles he's had catching the ball with the ball boys swinging tennis rackets in his face during receiver drills.
Aaron Hernandez took some reps catching punts for the second time of camp. He handled two or three kicks without incident.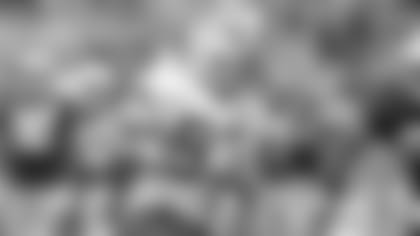 Wes Welker continues to own Kyle Arrington from the slot. This is a disturbing trend that's developed over the last two days of camp. Arrington is clearly poised to handle slot duty this season with Ras-I Dowling entering the mix on the outside in subpackages. While Welker has made many talented cover men look silly over the years, the ease with which he's been beating Arrington repeatedly is troubling. Arrington did come up with an interception of Ryan Mallett during a red area drill later in practice.
Robert Kraft was on the field and addressed the crowd at the start of practice, thanking the loyal fans who have made Gillette Stadium the toughest venue in the league. Kraft pointed out that the Patriots have the best home record in football since the stadium opened in 2002. An impressive 22,633 were on hand to take in the workout.
Chandler Jones continues to show good speed off the edge in one-on-one battles with Solder. Solder got the better of the rookie on a few occasions as well, but Jones' burst and varied moves have been impressive.
Mallett had a tough night. He tossed another interception at the goal line to Bobby Carpenter and also appeared to be hesitant more often than not on his other opportunities.
Julian Edelman has enjoyed a solid camp thus far but Wednesday night was not his best effort. The normally sure-handed wideout dropped a couple early on during drills.
Guard Donald Thomas enjoyed another solid practice, winning most of his one-on-one battles while showing a real physical style. He again manned the left guard spot with the first unit. Conversely, center Dan Koppen suffered through some more struggles. Kyle Love swatted him to the side with a strong right forearm, swim move that left the veteran standing still.
The Patriots will be back at it the next two days with practice reverting to the normal time of 1:30 p.m.-4 p.m. on Thursday and Friday on the practice fields behind the stadium. As always please check with patriots.com for all the latest updates.