Even for a 35-year coaching veteran, it's never easy to be a coordinator.
Sometimes, in fact, you have to learn a thing or two from the players you're tasked with teaching.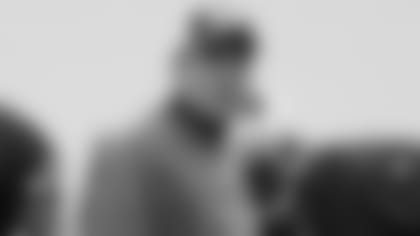 ]()"One of the things about being [New England's] linebacker coach the first two years, when you look back at the guys that I had – with the Bruschis and Vrabels and Rosey and McGinests, Pfifer, all those guys I had – you know, I learned the defense as much from them…probably learned more from them than they learned from me," a candid Pees reflected in a rare Q&A session with reporters.
In this, his fourth season with the Patriots, Pees is in his second year as defensive coordinator. If his transition has been easier than expected, the self-effacing coach credits two other people: head coaches Bill Belichick and Nick Saban (for whom Pees worked at the University of Toledo and Michigan State).
"The fact that I had run this defense for 20-some years with Saban and with Bill made it a little easier as far as terminology and all that."
From a player's perspective, how has the transition from Eric Mangini to Pees been for the Pats defense?
"Different at times, because he is a different teacher than Eric. Different personalities. I think that's what you had to get used to first and foremost," linebacker Tedy Bruschi replied. "In terms of terminology, defenses, calls, and how we approach games, I can say it was sort of seamless."
Intelligent and well-spoken, Pees answered several direct questions about the defense he now oversees. The first one focused on newcomer Adalius Thomas, who thus far has been playing predominantly at inside linebacker.
"We made a decision on where we wanted him to play, just like we do with all the personnel," Pees explained. "It was a combination of the qualities he had, and…the qualities of the other players that you have and where they may fit in best. It's not always just about one person."
Another player for whom Pees is trying to find a role is rookie Brandon Meriweather. The first-round draft choice played both cornerback and safety in college, but in this preseason with the Patriots has been getting reps mostly at corner.
"What we're trying to do is find out if he does have that versatility. We've only had this one preseason game…he did some good things and some not-so-good things. Now's the time to find out if we have that before the season starts. That's where we're really looking at him first. We're hoping that he can be a corner."
Does that mean he's concerned about the absence of Asante Samuel?
"I wish we had a few more [corners]," he admitted. "We've got four or five guys that are working hard at that position. There are clearly some front-runners. There are a couple of guys that are starting to push and come around. I wish we were a little deeper, but I wouldn't say that I'm…panicked.
"We just need to be more consistent out there," Pees continued. "Obviously having Zant would be a great addition, but with or without him, I feel good about the four guys or so that we have out there. I can only prepare for what I have."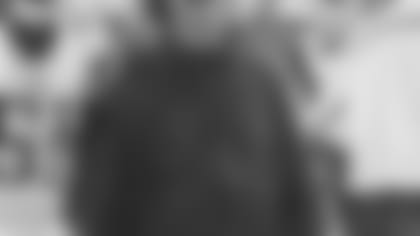 ]()Pees went on to describe the awful feeling he felt in the pit of his stomach when his team surrendered a 21-6 lead in the second half of the AFC Championship Game this past January.
But here again, Pees looked for a silver lining.
"You learn from your mistakes, and what you have to do is figure out why did that happen, what happened, and how can we keep it from happening again. There isn't a coach out there, a player out there, that hasn't had something bad happen to them. It's how you deal with that after the fact that makes you a good coach, a good program, a good team, or a good player."
Pees' honest, direct approach – whether to a reporter's question or to a tough loss in a big game – is what players like Bruschi have come to expect from their defensive coordinator.
"He's straightforward, he tells you how he feels…Pees is more of an old-school type of guy."
But, as Pees will readily admit, he'll never be too old to learn something new.
It's not only the attitude Bruschi takes with him on the football field, it's also the title of his new book.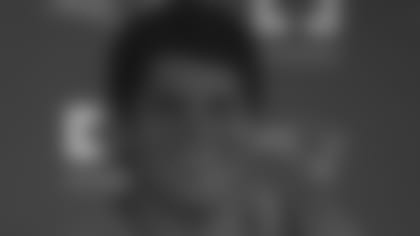 ]()In it, the Pats linebacker chronicles his frightening stroke and miraculous comeback thereafter. Today, Bruschi explained his reasons for writing the book (with sports journalist Michael Holley).
"I want to raise stroke awareness, because when I had my stroke, I didn't realize I was having a stroke. I would hope this would open some eyes – particularly to people in my age group – that it can happen."
Bruschi added that he received thousands of letters and e-mails from stroke victims and other fans who followed his situation and were curious about how he managed to overcome it.
"And I just couldn't personally answer every one of those letters," Bruschi admitted. "So, what I wanted to do was write the book and say…this is my answer. This is what I went through, this is who I am, this is how I was able to come back."
Bruschi indicated that the process of writing the book was emotional for him.
"I talk about my marriage, how the stroke affected my marriage. My emotions coming back [to football] and reliving every single page was sort of emotionally trying at times."
What did the experience – of going through a stoke and then writing about it – teach him?
"I think one of the main things I learned was…as professional athletes, we think that we're such big, strong individuals and confident and mentally tough that we can handle everything ourselves…sometimes you can't."