DENVER – I'm outside, swimming toward the snow, yet feel as comfy as if still snug in bed.
This heated pool – half indoors, half out, warm steam rising from the surface like ghostly souls departing the Earth – allows me to get my morning laps in despite the 30-degree temperatures. Its best feature, though, comes courtesy of Mother Nature: this jaw-dropping view of the Rocky Mountains, lavender-hued by the barely-risen sun.
Purple mountain majesties? Like you wouldn't believe.
Katharine Lee Bates must have had these breathtaking, snow-capped peaks in mind when she penned "America the Beautiful." Boy, was she right.
The new Mile High Stadium rests just at their base, where the flat, "fruited plains" of the Midwest end and the Rockies begin their lofty ascent to the firmament. Perhaps no arena in the NFL has a more awe-inspiring backdrop.
God's country, all right.
And home, now, to one of His most devout disciples.
---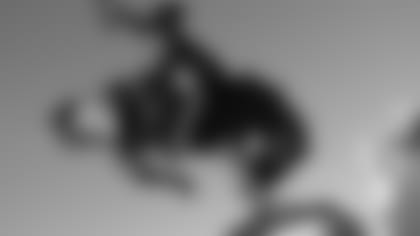 The ground is white in Denver, though only in spots. Winter has yet to descend fully on most of the United States, and the Mile High City is no exception, much to my surprise.
B-Lowe isn't. In fact, he tells me and our jovial cab driver – a lanky, likeable, loquacious fellow of around 40 named Russ – that Denver is the sunniest city in America, right?
"Second-sunniest," Russ corrects him, punctuated by an endearingly goofy guffaw. "San Diego's got us beat … HUA-HUA-HUA!"
It's less than a 15-minute ride to our destination (Wild Eggs, a new restaurant in town owned by a former Patriots colleague), yet Russ treats us like long-lost pals, eagerly offering his jolly laugh at almost everything any of us says.
On this relatively mild December Saturday, Russ wears a sky blue polo, Navy blue Broncos ball cap (backwards on his graying head), a wide, friendly grin, and a genuine passion on his sleeve for extolling the virtues of his adopted city and their suddenly resurgent football team.
Are you a Tim Tebow fan, I ask him?
Russ pauses briefly by smiling, buying himself a moment to contemplate a diplomatic response.
"I'm a Broncos fan," responds the transplanted Cincinnati native. "As long as the team is winning, it doesn't matter how they do it. This city is nuts about the Broncos."
What do other Denver denizens think of Tebow, their newest gridiron God?
B-Lowe and I went walkabout earlier, up and down Denver's pristine 16th Street Pedestrian Mall, searching, in part, for some tangible evidence of "Tebow Time."
He has become a cultural phenomenon, this talented young man has, and a lightning rod of controversy and debate. He is indirectly responsible for seemingly almost every conversation in the public sphere these days.
Republican Presidential candidate Rick Perry referred to himself this past week as "the Tim Tebow of the Iowa Caucuses," referring to what he hoped would be his late-in-the-game heroics.
Two New York high school students were suspended for what their school officials deemed a "stunt" which, according to one news report, "jammed the hallway, creating a fire hazard." The young men were Tebowing.
A drug-sniffing dog at Orlando International busted a passenger trying to transport a kilo of coke in a suitcase. The pooch's name? What else … Tebow.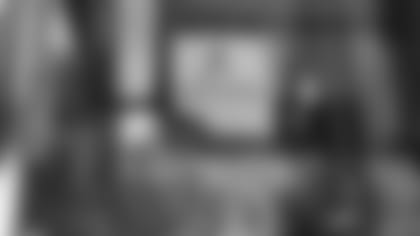 Here in Denver, however, I'm underwhelmed by the response. I was expecting billboards with his face on them, signs in shop windows, rabid fans with Bronco regalia trolling the boulevard.
We saw none of those things.
The only indication that this is the home of Tebow Time was a souvenir shop on 16th, which displayed a Tebowing tee in its window. Inside, there were a few other varieties of Tebow tees, including a humorous one that read, "John Elway wears Tim Tebow pajamas," over a silhouette of the Super Bowl-winning Broncos QB legend.
Next door is the Paramount Café, memorable to me because it was here, in my first visit in 1998, where I had the best burger ever – before or since. We continue down 16th and meet hardly a soul, until we spot Scott Zolak across the way. The former Patriots QB and current radio analyst joins us on our trek.
We hit the intersection of Broadway and stop to cross the street. But before we do, I ask Zo to pose under the street sign (in his playing heyday, some referred to him as "Broadway Zo").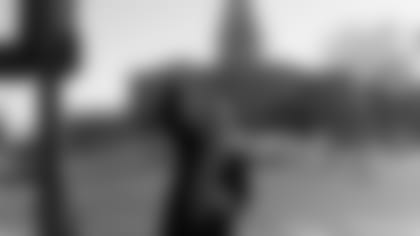 We end up down at Civic Center Park, across from the State Capitol. The fourth Occupy movement – if you can even call it that now – that we've seen in as many road trips is in sorry shape. This decrepit camp of protesters has as much vitality as a drunken reveler on New Year's morning.
We remark to one another how lifeless the city seems. Maybe our expectations were too high. A mile too high, perhaps.
I wanted to take Denver's pulse, to test it for Tebow Fever, and instead found it flat-lining, as long and uninterrupted as 16th itself. It's mid-morning, the weekend before Christmas, and downtown Denver is disappointingly deserted.
It will be revived later that evening.
---
Two years ago, when the Patriots last visited Denver, the Pikes Peak Pats hosted us at a game day eve gathering. Colorado's official Patriots fan club was a couple hundred strong back then.
We arrived at Katie Mullen's Irish Pub, at the southern end of 16th, around 8 p.m. this Saturday, where some 350 Pikes Peak Pats members greeted us. An hour later, the official attendance number had swelled to 476.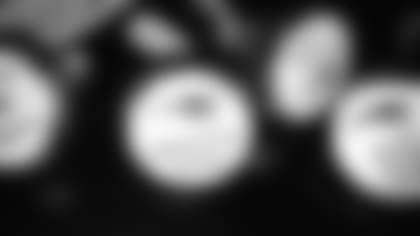 President Anne Stone and the organization's founders feted us with generous gifts galore, including those of the edible variety – customized Hershey's Kisses, Whoopie Pies, and a Gillette Stadium cake.
Fan after fan graciously brought us beverage after beverage and kind word after kind word. A DJ in a Patriots jersey kept the music pumping ear-splittingly loud throughout the night, which reached its frenzied height with the entire group joining a sing-along to Neil Diamond's "Sweet Caroline."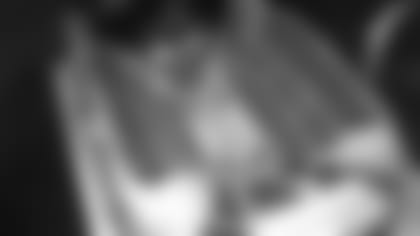 Tim Tebow now has a beer named after him. And a verb. "Tebowing" has become part of our global vernacular. It's also the name of a website dedicated to photos of people around the globe mimicking his signature prayerful kneeling pose. Saturday Night Live produced a skit about him last night. ESPN's Sunday NFL Countdown spent most of its three hour telecast this morning talking about Tebow.
He's the biggest phenomenon, and he's based in Denver. On Saturday night, though, he wasn't the biggest phenomenon in Denver. That honor belonged to the Patriots' zealous Colorado fan base.