The Patriots and Bills will meet in Buffalo on Monday Night Football for a much-hyped contest that will have major divisional and playoff implications. The Patriots are streaking after winning six-straight and vaulting themselves to the top of the AFC East, while the Bills have floundered in recent weeks, going 3-3 in their last six games.
Here are the key 10 plays that will play the biggest role in the huge matchup!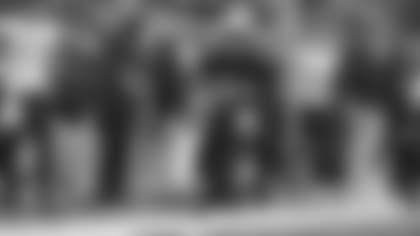 Mac Jones, QB: Jones led the Patriots to their sixth-straight victory with another efficient performance, throwing for 310 yards and two touchdowns while avoiding any game-changing turnovers. He has just two interceptions in his last six games after throwing six in a four-game stretch. The Bills defense is arguably the best he's faced all season long, despite the loss of cornerback Tre'Davious White. Playing in front of a national audience on Monday Night Football with the lead in the division on the line is everything you could ask for. It will be an excellent barometer for the rookie's progress.
Kendrick Bourne, WR: Bourne has had at least one catch in every Patriots game this season and many have been electric, whether coming with a defender close in coverage or with an explosive after-catch run. In the last three games Bourne has hit another level with 13 catches on 14 targets, as he's emerged as a reliable complement to the consistent Jakobi Meyers and red-zone threat Hunter Henry. He'll need to continue his hot streak against the Bills if the Patriots offense is to have success.
Matthew Judon, OLB: Judon picked up another sack against the Titans, as he's remained consistent with his pass rush pressure throughout 2021. He's failed to log a sack in just three contests this season and has five sacks in his last five games as he continues to make a major impact. Against Josh Allen, the Patriots will need another strong performance from the powerful outside linebacker. The Bills love to throw the ball and that should give Judon the chance to get after their quarterback.
J.C. Jackson, CB: Speaking of hot players, Jackson notched another interception against the Titans and now has seven on the season, just two away from tying the career high he set last season. The Bills have one of the most talented groups of receivers in the AFC and Jackson is likely to see plenty of Stefon Diggs, their most dynamic and targeted threat. If Jackson can eliminate Diggs from their attack, it will be a huge first step to slowing down Buffalo's attack. Add in Josh Allen's recent spat of bad ball security (seven interceptions in the last four games) and this could be a big opportunity for Jackson to make another statement.
Jalen Mills, CB: Jackson alone won't shut down the Bills' receivers and that's why there will be added focus on Jalen Mills this week, as he's likely to see plenty of Emmanuel Sanders if the Patriots choose to use more man defense. Mills has been coming on in recent games, with two passes defensed against the Titans, including a big one on third down that forced one of two punts on the day. If the defense continues to use more zone coverage, Mills should excel, where his anticipation and physical play can shine. He could be part of a new-look Patriots defensive formula against their divisional rivals.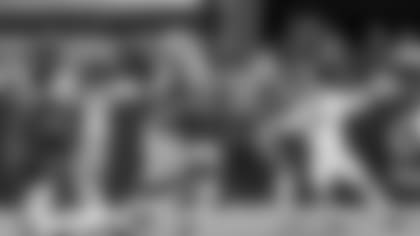 Josh Allen, QB: Allen started the season off red-hot throwing 17 touchdowns to just three interceptions in their first seven games, but things have been more uneven over the last four games with eight touchdowns and seven interceptions. Last week against the Saints, Allen and the Bills offense seemed to regain some of their footing despite two more picks, as they rolled 31-6 on Thanksgiving. Allen's decision making and ability to avoid mistakes will be a huge factor in this game, going against a ball-hawking New England defense that leads the league in interceptions. Another big problem Allen presents is with his legs, especially on third down, where he's the team's leading rusher and averaging more that seven yards-per-carry. Last year Allen and the Bills offense had their way with the Patriots in the second-to-last game of the season, but this is a much different Patriots defense.
Stefon Diggs, WR: With 67 catches for 847 yards and seven touchdowns, Diggs is a top-10 receiver in the league and the unquestioned number one threat for the Bills passing offense. Last year, against the Patriots, Diggs had 15 catches for 237 yards, with three touchdowns in the second meeting that came in Week 16. That is off-the-charts production and preventing a similar output must top the Patriots' list of priorities. Containing Diggs is key number one as he leads the Bills in targets on every down.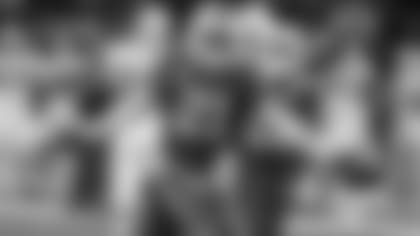 Cole Beasley, WR: Beasley isn't far behind Diggs, with 62 catches for 530 yards, he's had eight or more catches in four games this season. Last year the Patriots kept Beasley contained with just five catches for 41 yards but go back to 2019 and he had two excellent games with 14 catches for 183 yards. His slot quickness will present a major challenge for the thinned Patriots secondary, with Myles Bryant likely to draw Beasley in coverage. That could be a matchup the Bills look to target.
Matt Milano, LB: The active former Boston College star is a major cog in the middle of the Bills defense, making plays with anticipation and quickness. He's just behind Jordan Poyer in tackles and has a whopping 11 tackles-for-loss as he consistent makes plays behind the line of scrimmage. The Patriots will need to get Milano blocked if they're to get their rushing offense going.
Jordan Poyer, S: The veteran safety is one of the keys to the Bills defense, leading the team in solo tackles (44) and interceptions (five), while also picking up a sack and defending eight passes. He figures to be a key piece against the Patriots tight ends, especially in the red zone where Hunter Henry has emerged as a consistent threat. If the Patriots are to get their red zone offense on track, getting around Poyer will be a big key.