Shouldn't Bill Belichick's name be in the discussion for Coach of the Year? Considering the job he's done with the revamped offense, led by a rookie, and the surging defense? Maybe Frank Reich with the Colts if they keep their momentum going, but I don't see too many other coaches doing the stellar job that Bill is doing. -Troy Osgood
It absolutely should be on the list and it absolutely has been. Listen to a lot of the national shows and it's hard not to hear Belichick's name mentioned in the COY conversation. Many people have credited him with not just the development of Mac Jones but for implementing so many new faces into the mix immediately in the first year. Belichick is widely considered the best coach in the league and many view him as the best of all time. Watching the Patriots continue to improve this season is just the latest chapter in what has been a legendary coaching career. There are other coaches who are doing solid work around the league – like Arizona's Kliff Kingsbury, Cincy's Zac Taylor, Tennessee's Mike Vrabel, Green Bay's Matt LaFleur, and others – but Belichick is right there with any of them when it comes to potential Coach of the Year honors.
Do you think it's good or bad that the Patriots only get 12 days off during their bye week instead of two weeks like most teams do? - Eric Fletcher
I honestly don't think that matters at all but if you force me to pick one side or the other I'd say it's probably a good thing. NFL players are largely creatures of habit and they like to get into their routines. Bye weeks, Thursday night games and even Monday night games can sometimes disrupt those routines. In this case the Patriots bye week comes following a Monday night game so rather than having to play on a short week the team gets some extra time to rest and prepare. But they also play the following game on a Saturday, so there's a little less time to worry about the players getting a little rusty after a break. Overall I don't think it matters much if at all but I like the fact that they eliminate the need to bounce back off a short week while also getting back to work a little quicker than usual.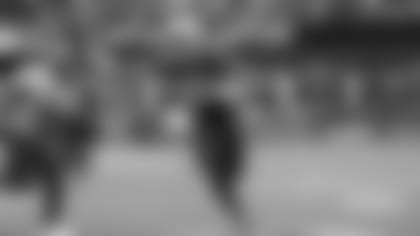 This week we heard Josh McDaniels talk about a foundational first year for Jonnu Smith. We also experienced a final year hold out from Stephon Gilmore. If I remember correctly, Gilmore's first year was a little up and down as well. If they don't get the maximum value from a player in the first year and the player holds out their last year, they are paying a lot of money for only 1-3 good years. How can the Patriots account for this when structuring contracts? - Josh Theberge
I don't think there are any steadfast rules to live by when it comes to signing free agents. It's not like every player needs a "foundational" year the way McDaniels described for Smith. In fact, Gilmore didn't really need that in his first year either. He got off to a slow start in his first month as a Patriot but then played exceptionally well down the stretch and especially in the playoffs. He was outstanding against Jacksonville in the AFC title game and was the lone bright spot defensively in the Super Bowl loss to the Eagles. In terms of the last year of these deals, Gilmore's situation also isn't the norm for all free agents. He wasn't happy with what he was owed and the sides decided it was best for him to move on. That doesn't mean all free agents do the same. That's actually been a rarity around New England over the years. Overall I don't see the need to alter the strategy when it comes to signing players because Smith needed a little time acclimate and Gilmore wanted more money at the end. It's not like all free agents fall into those categories – Matt Judon and Hunter Henry are examples of players who have contributed right away. The Gilmore situation was unfortunate but I would be thrilled if all the Patriots free agent signings worked out as well as that one did, disappointing ending and all.
In your opinion, how important is it that the Patriots seek a hard-nosed slot receiver from the free agency pool next year, since they obviously have not been able to replace Julian Edelman via the draft probably due to the immense challenge of rebuilding as fast as possible. - A.J. Throngone
I think they already have a really hard-nosed slot receiver in Jakobi Meyers. He's been remarkably consistent over the past two seasons and has established himself as Mac Jones' most trusted target. He is far and away the team leader in receptions and is on pace for more than 80 for the season. But I do agree with you that slot receiver is a position the Patriots should still be looking to fill. I love Meyers' toughness and physicality inside but I'd like to see someone more in the mold of the stars of the past like Troy Brown, Wes Welker, Danny Amendola and Edelman – tough guys who had the quickness and agility to operate inside and become matchup problems for the defense. Meyers does it more with his size than elusiveness, and it would be great to find another guy who can make some yards after the catch to complement Meyers inside. Perhaps Gunner Olszewski can one day grow into such a role, but to this point he hasn't shown the consistency to do so. But he does have the athletic profile to make people miss with his shifty nature with the ball in his hands.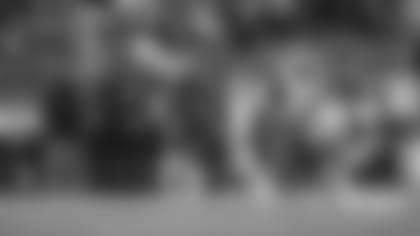 Has there been any discussion on moving N'Keal Harry to more of a "move" TE position given his development as an above average blocker? Perhaps there he could create some different mismatches in the passing game as well. - Kyle Witkowski
I'm not sure if the team has discussed it at all but it's been a topic that's received a lot of attention both here in this mailbag and on our radio shows. Harry is a big, physical receiver who looks like a willing blocker so it's understandable that people feel a transition to tight end would make sense. I'm not as convinced such a move would work, primarily because while his size is advantageous as a receiver the same would not be the case as an in-line tight end. As a point of comparison, Harry is listed at 225 pounds while tight ends Hunter Henry (250) and Jonnu Smith (248) are much bigger. If Harry were to add some weight to his frame to better hold up as an in-line blocker it's possible his already limited speed and mobility would be compromised as well. Over the last couple of games, Harry has contributed as a blocker in the run game and that would appear to be his role as the fourth receiver for the rest of this season. We'll see if Belichick has anything additional in mind for him going forward.
How do you see the Patriots matching up with the Colts following Indy's blowout win? - Matthew Herper
The random question of the week goes to Matthew, who obviously watched the Colts destroy Buffalo in Week 11 and has turned his attention to Indy. And Matthew is not wrong for doing so because the Colts are definitely a dangerous team after starting the season 0-3 and 1-5 and now are in the playoff race. I think Jonathan Taylor is a very dangerous back who is capable of taking over games, not quite the same way Derrick Henry does in Tennessee but similar. However, the Colts also are a bit limited offensively beyond Taylor as their passing game hasn't been overly productive. That specific matchup will likely come down to how well the Patriots can stop the run and force Carson Wentz into obvious passing situations. When that happens he is often mistake-prone, and with the way the Patriots run defense has performed recently it wouldn't be too surprising to see that happen. It should be a good matchup but it's still a few weeks away so we'll see how the teams are playing then and how healthy the key players on both sides are when they meet.
Can you give any updates on Cameron McGrone and Joshuah Bledsoe? Also, where would you place their development after a year in the program, even though they weren't on the field? Do you think their redshirt year and potential effects the drafting of a linebacker or safety? - Jesse Hurkes
Both McGrone and Bledsoe began practicing last week and will be able to continue doing so for three weeks before the team would need to make a decision on whether or not to activate them. At that point if they are not activated to the 53-man roster they would remain out for the rest of the year. My guess is Belichick wanted to get both players some on-field practice in an effort to get them some experience during rookie seasons that were obviously impacted by injuries. If the team suffers some injuries and there's a need for some special teams reinforcements then I could see one or both getting the call but more likely this will serve as a little practice experience for the future. We will watch the next two weeks to see how and where they might fit in down the road, but their presence shouldn't have much of an impact on the team's draft strategy as they were both late-round picks looking to earn jobs in the NFL.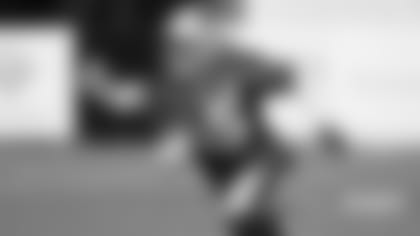 The job that the D has been doing over the last month is amazing, especially considering the loss of Stephon Gilmore and Jonathan Jones. It doesn't seem like the pass defense is really THAT good. Do you think that when the Pats finally have to defend a solid passing attack team like Buffalo or KC that they'll be able to hold them under 20 points? -Fred Letellier
I am a believer in how well the Patriots defense has played over the past month or so. The team faced some weak offenses earlier in the season (first Jets game, Houston) and the results weren't anywhere near as strong as they've been recently. The Jets rushed for 152 yards in the first meeting and if not for some poor throws from Zach Wilson that game could have gone differently. Texans rookie Davis Mills threw for more than 300 yards and the Patriots were fortunate to escape Houston with a victory. Now similar teams like the Falcons and Panthers are being completely shut down, so I do feel the defense has improved greatly. Even with the struggles stopping the run against Tennessee the defense continues to take the ball away with four turnovers created against the Titans. That said, I also recognize the competition has something to do with that. As an example, I thought the Patriots defense was solid against the Chargers but because Justin Herbert and the LA offense are talented they still managed to score 24 points. So yes I believe things will be tougher when the Patriots face some of the better offenses in the league, but I also feel confident that the defense's improvement will help keep even the better teams under control – as was the case in that game against the Chargers.
What were your expectations for Mac Jones this season and how have they been met or exceeded? Plus how do you think our New England Patriots managed to get the jump on the rest of the league by drafting him as the other drafted 2021 quarterbacks have all struggled with the step up? - Mark Saez
I would say Mac Jones has slightly exceeded my expectations thus far but overall has played in a style that many people expected back in August. Jones was considered a smart quarterback who was capable of running an NFL offense and that's what we've seen. Every draft expert felt he was the most NFL-ready quarterback and having him land in New England with excellent coaching has allowed him to develop nicely in his rookie season. As for the other quarterbacks, Jones is clearly in by far the best situation in terms of coaching, talent and support. He hasn't been asked to carry the load for his team and he's done a great job of executing the game plans each week and the Patriots have been able to win some games as a result. The other rookies who are playing (Trevor Lawrence, Zach Wilson, Justin Fields) don't have anywhere near that amount of support and it shows. I don't think the Patriots got the jump on the rest of the league because I think Lawrence and Fields in particular are very talented and will be more successful when they have more talent around them. Jones is off to a great start and it will be fun to watch him continue to develop moving forward.
I hope you enjoy having Jakob Johnson on the Pats team. He played football in Stuttgart, Germany, with my grandson. Living in Washington State I am a Seahawks fan but have added the Patriots to my list. Your team is so put together and is doing so well. I never hear a bad word about Jakob and my family in Germany really enjoy his company when he is there. Keep up the good work and please tell Jakob (if you have a chance) that Christopher's grandma is keeping close tabs on him. - Carol Olson
Jakob has been a great addition to the team as a fullback, adding a piece to the offense that has been quite valuable this season especially. The offense likes to run the football and Jakob has been a great part of that success as a tough and physical blocker. When we've gotten the chance to chat with him he's been quite pleasant and I'm not surprised your grandson enjoyed spending time with him. Johnson is a great story as an international pathway player who has made the most of his opportunity with New England and he's become a big part of the team's success.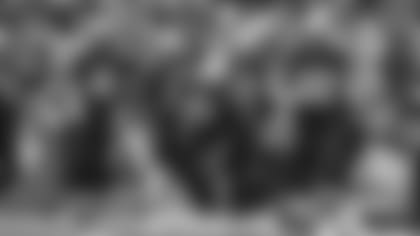 Dysfunctional organizations seem to deposit a seed of failure in their QBs. Matthew Stafford can't seem to leave Detroit behind nor Sam Darnold New Jersey nor Ryan Tannehill Miami. Not saying they are bad QBs, just that they will most likely never be championship QBs. If Mac Jones had gone to Jacksonville and Lawrence to New England (with Pats having the same record), would you have equivalent esteem for coaching provided the nascent QB'? What matters most; the team, the coaching or the player talent? - Teak Palmer
The easy answer is a combination of all these factors. Clearly, a player's environment plays a role in his development and having a stable coaching staff is important. Too many young quarterbacks are subjected to many head coaches and offensive coordinators and are forced to learn new systems and terminology along the way. Those kinds of obstacles are tough for inexperienced players to deal with. In terms of the three quarterbacks you mentioned, I'd say Stafford and Tannehill have both experienced much more success with their second teams with much more stable environments than they did in their first stops. In Mac Jones' case, he's definitely benefitted from playing for Bill Belichick and Josh McDaniels and with an experienced roster full of players who've enjoyed success in the league. Contrast that with Zach Wilson, who is playing for a first-time head coach and with the youngest roster of players in the league and it's easy to see why Jones has had much more success.
The Pats allowed back-up RBs run on them while the Pats two-headed RB monster stalled. Do you know why? Is that a concern? - Ken K.
I don't think one game qualifies as a huge concern but the running game was definitely a problem on both sides of the ball against Tennessee. The Titans have a tough run defense so the fact that the Patriots struggled to get their ground game in gear was not a huge surprise. But allowing 270 rushing yards was a shock. But again, it was one game and the run defense has been pretty solid over the past month-plus, so unless we see a continuation of those problems in the coming weeks I'd say it was an off day for the front seven. However, Indy and Jonathan Taylor are coming up in two weeks so the defense will need to get any lingering issues resolved quickly.
I think everyone would agree that this year's draft class for the Patriots was outstanding. That's with several members of the class yet to see the field, which will hopefully only give the class higher marks if those players can be productive. So what would you say changed this year from previous years? And what are your thoughts on one of the reasons for the great draft being that Nick Caserio is no longer with the team? - Jesse Hurkes
I'd say the biggest difference for this year's class has been opportunity. Obviously Mac Jones won the starting quarterback job over Cam Newton, who had statistically one of the worst seasons of any NFL passer last season. So, he got the chance to start and has thus far made the most of it. The other two contributors in this class – Christian Barmore and Rhamondre Stevenson – also have benefitted from opportunity. Barmore was being used sparingly early on and the run defense was struggling. Belichick plugged him in and things improved greatly in part thanks to his strong play. Stevenson's case is even more about opportunity. He fumbled in his first game and was basically banished for the next several weeks. Injuries to James White and Damien Harris, as well as J.J. Taylor's fumble, allowed him another chance. Like Barmore, he's taken advantage of the situation. In some past year's rookies didn't get the chances these three players have received because the rosters were more settled. Last season, when the team struggled, rookies Kyle Dugger, Mike Onwenu and Josh Uche all contributed in a similar fashion thanks to their opportunities. Sometimes we make rash judgments on drafts based on immediate results. More often than not it takes a few years to determine how things unfold. At this point, the last two drafts look solid but time will tell.