The Patriots head to Indianapolis on Saturday for their second primetime game in three weeks as they look to maintain their position atop the AFC.
If the Pats win out, they'll secure the only playoff bye week, but the Colts are very much in the mix, and while it's unlikely they'll catch the Titans and win the AFC South, Indy looks every bit like a playoff contender with some of the league's top performers scattered across their roster.
Add it all up and this is a big game with significant playoff implications, it should be a great one! Here are the 10 players to watch!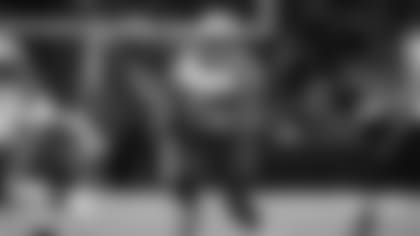 Mac Jones, QB: After throwing just three passes against the Bills, this week's contest against the Colts should feature a heavier passing load for Jones. The Colts have gotten a takeaway in every game this season, as the quarterback's ball security and decision making will play a big part in how things unfold. In a dome, Jones gets a weather reprieve this week, but the loud and passionate Colts fans should still make this a challenging road contest for the rookie and his offense as they look to get on track for the playoffs.
Rhamondre Stevenson, RB: With Damien Harris' status unknown after he sustained a hamstring injury against the Bills, it could give most of the rushing carries to the rookie Stevenson, who had some impressive game-sealing-type runs on the Patriots final scoring drive in Buffalo. He continues to make weekly strides and impress with his yards-after-contact. He'll be a challenge to get down for a speedy Colts defense.
Hunter Henry, TE: Henry was held without a catch for the first time this season against the Bills and the red zone threat should be able to get back on track against a Colts team that ranks 26th in tight end coverage per Football Outsiders. The new dad should have some added motivation since he and his wife welcomed their first child over the bye week. In a game where red zone finish is critical, Henry is one to watch.
Davon Godchaux, DL: Godchaux earned a ton of praise for his work as a run-stopper against the Bills as he was dominant inside, recording 10 tackles. But against the Titans, Godchaux also had seven combined tackles as he's stringing together an excellent stretch at the most important time of year. If the Patriots are to have any hope of containing the Colts rushing attack, Godchaux's performance against Indy's excellent offensive line will be a key matchup.
Ja'Whaun Bentley, LB: Speaking of run-stoppers, Ja'Whaun Bentley is second on the Patriots with 81 combined tackles as he's been a physical force in the middle of the Patriots defense. Bentley will be a key piece, combined with the defensive tackles up front and the edge setters, in keeping the Colts rushing attack under wraps. While Taylor and Hines are sure to get some yards, the Patriots defenders must contain the damage and not allow any big scoring plays from long range on the ground.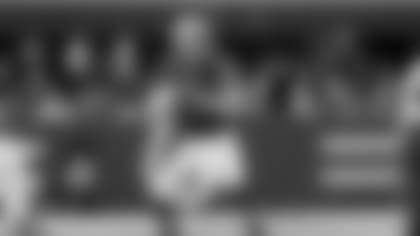 Jonathan Taylor, RB: Taylor leads the league with 1,684 total yards from scrimmage and has 18 total touchdowns as he is a major key to the Colts attack along with complement Nyheim Hines. Both backs are versatile threats who will sometimes even be on the field at the same time. The Patriots gameplan must start with containing Taylor, or at the very least, prevent any big scoring plays that could quickly change the complexion of the game.
Carson Wentz, QB: Since joining his former offensive coordinator, Wentz has had a bounce back 2021 season with 22 touchdowns and five interceptions. But it's clear how much Wentz benefits from having such a potent backfield, and the Patriots might not have another choice other than putting the game on Wentz's arm. Getting the Colts to third down then attacking Wentz with the Patriots pass rushers should be a good formula for success.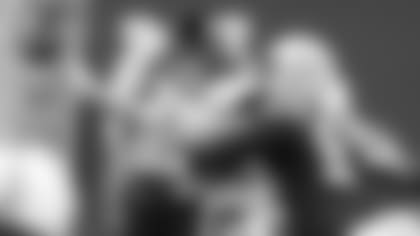 Michael Pittman, Jr., WR: While the running game has garnered plenty of praise, Pittman has emerged in his second season as a top receiving threat, leading the Colts by a wide margin with 67 catches for 882 yards and five touchdowns. At 6-4, he's a tall threat that will give any of the Patriots cornerbacks some trouble. Wentz's connection with Pittman is something the Patriots will have to be aware of, especially on third down passing situations.
DeForest Buckner, DL: Josh McDaniels called Buckner one of the most disruptive defensive players in the league earlier this week, as the sixth-year veteran leads the Colts with 5.5 sacks and is a force on every down. With a collection of speedy linebackers behind him, the Patriots offensive line will have to figure out how to open holes around the monstrous Buckner, not to mention his cohort Al-Quadin Muhammad, who has five sacks himself.
Kenny Moore, CB: For someone considered to be a slot cornerback, Moore plays every down for the Colts and is a physical inside player who plays more like a linebacker. Moore attended training camp with the Patriots in 2017 and was buried on the depth chart and has since gone on to be one of Indianapolis' most valuable cornerbacks. He set a career-high in interceptions last season with four and already has four again this season. Mac Jones must be aware of Moore in the middle of the field.