With free agency activity slowed down to a veritable trickle - Robert Griffin III is back, really? - and the intriguing 2018 draft still three weeks-plus away, let's take stock of how things stack up in the NFL as spring unfolds. Power rankings are mere perceptions in time, but for what it's worth, here's how I have the teams ordered as of early April:
1. Philadelphia (13-3 last year) - Very productive offseason for the newly crowned champs, who have done nothing to lose their winning mojo. With cornerback Patrick Robinson, running back LeGarrette Blount, tight end Trey Burton and others leaving town, it's not as if the Birds have sailed through this offseason unscathed roster-wise. But there's been a sensible counter move for almost every defection, and the additions of Michael Bennett and Haloti Ngata add to the ridiculously strong defensive line. Cornerback Daryl Worley and receiver Mike Wallace are solid cogs to add as well, and the only real talent drain has been losing offensive coordinator Frank Reich and quarterbacks coach John DeFilippo to other coaching jobs. Did we mention they kept Nigel Bradham and Super Bowl MVP Nick Foles, too?
2. New England (13-3) - Ongoing mysteries and vague rumblings have cast an uneasy backdrop to the Patriots' offseason, and every tweet and pronouncement has been subject to heavy parsing for meaning and intent. Is Gronk coming back? Why did Butler sit? Why did Josh stay? Is Brady still all in? The free agency losses of Nate Solder, Danny Amendola, Malcolm Butler and Dion Lewis made headlines, but Solder's exit is the one that truly gives pause. Tuesday's trade of receiver Brandin Cooks creates a need as well. Additions on the defensive line in the form of tackle Danny Shelton and end Adrian Clayborn addressed a weak link, and I see New England making good use of newcomers Jason McCourty, Jeremy Hill and Cordarrelle Patterson in spots as well. They have their share of challenges, but still, who in the AFC has more going for themselves than the Patriots?
3. Minnesota (13-3) - Heady days in the land of 10,000 near-missses, where landing Kirk Cousins - with Case Keenum, Sam Bradford and Teddy Bridgewater all bidding farewell - makes this a wildly successful offseason in Minnesota in and of itself. Adding Sheldon Richardson to one of the NFC's elite defenses only adds to the rich-get-richer theme, and new offensive coordinator John DeFilippo will offset the loss of Pat Shurmur quite nicely. The Vikings' Super Bowl-or-bust vibe is real and it's spectacular.
4. Los Angeles Rams (11-5) - They say you've got to have stars to make it in L.A. market, and the Rams are stacked that department for now. I know, who's going to play at linebacker with the underrated Alec Olgetree gone? And will they have enough pass rush with Robert Quinn traded? The Rams undeniably lost some talent on defense, but I'll take my chances with a Wade Phillips-coordinated defense that just picked up cornerbacks Marcus Peters and Aqib Talib and play-wrecking defensive tackle Ndamukong Suh. And now along comes deep-threat receiver Brandin Cooks via trade with New England. They're going for it in Los Angeles this season, and it's going to be entertaining to watch no matter what transpires.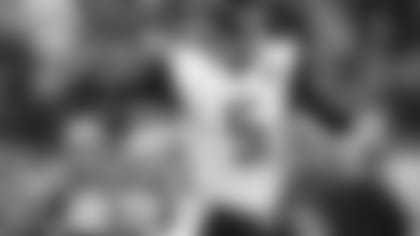 5. Jacksonville (10-6) - Every time I saw Jaguars football czar Tom Coughlin at last week's NFL annual meeting, he had his head down and was hurrying to get somewhere. I took it as a metaphor for his construction job still underway in Jacksonville, which already took shape in fine fashion with last season's unexpected run to the AFC title game. I admit I could be a tad too high on the Jaguars, who took a calculated risk by locking up quarterback Blake Bortles, then helped him out by adding elite guard Andrew Norwell and tight end Austin Seferian-Jenkins in free agency. This much we know: The bar of expectation in Jacksonville has definitely been raised.
6. New Orleans (11-5) - Lest we forget, the Saints were a fluke play away from a date with the Eagles in the NFC Championship, and now they're undeniably stronger on defense with the likes of Patrick Robinson, Alex Okafor, Kurt Coleman and Demario Davis all donning the Fleur-de-lis. With the ageless Drew Brees re-signed to lead a stacked offense, I don't see any regression coming in New Orleans this season.
7. Pittsburgh (13-3) - The Steelers probably deserve more respect, but their record felt a bit inflated to me last season, they laid a one-and-done egg in the playoffs, and year two of this lingering Le'Veon Bell contract stand-off just feels ominous at this point. Pittsburgh is undoubtedly a top 10 team, but you don't have to read the tea leaves to realize a course correction of some sort might be necessary in Steelers-land.
8. Atlanta (10-6) - The Falcons made the final eight a year after losing the Super Bowl, and they're holding steady in exactly that neck of the NFL neighborhood. Free agency saw defensive line defections by Adrian Clayborn and Dontari Poe, but neither loss should prove insurmountable. If the Falcons can get quarterback Matt Ryan's contract extended and continue to firm up the interior of his offensive line in the draft, Atlanta will enter the season as strong playoff contenders once again.
9. Green Bay (7-9) - Packers fans finally got their free agency fix with new general manager Brian Gutekunst taking over for Ted Thompson. Green Bay signed both tight end Jimmy Graham and defensive lineman Muhammad Wilkerson, and traded safety Damarious Randall to Cleveland for backup quarterback prospect DeShone Kizer (with picks being exchanged on both sides). Jordy Nelson is gone, but Aaron Rodgers is back, and he's healthy, which is the best addition of all.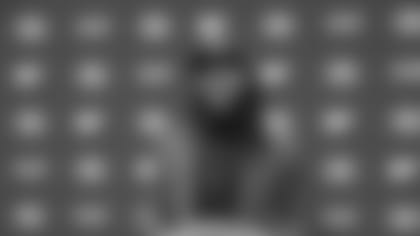 10. San Francisco (6-10) -Has a 6-10 team ever generated more hype than the on-the-rise 49ers? San Francisco has been on a magic carpet ride of sorts since the late October Jimmy Garoppolo trade and not even the disturbing off-field legal issues faced by second-year linebacker Reuben Foster has cooled off the 49ers hot streak. An offseason in which Jerick McKinnon, Weston Richburg and Richard Sherman highlight the team's additions has only further stoked playoff fever in the Bay area. After four seasons of irrelevancy, the season can't start soon enough for San Francisco.
11. Houston (4-12) - The Texans secondary certainly is improved, with ex-Cardinals safety Tyrann Mathieu and ex-Jaguars cornerback Aaron Colvin signing on in free agency. If Houston can get Deshaun Watson, J.J. Watt and Whitney Mercilus back playing up to form - which is no given in Watt's case - the Texans should resume their place as a perennial AFC playoff contender.
12. Carolina (11-5) - There's a lot going on in Carolina this offseason, with the sale of the team and owner/founder Jerry Richardson's eventual exit from the scene looming over everything. The loss of standout guard Andrew Norwell won't help keep Cam Newton upright, but the hiring of new/old offensive coordinator Norv Turner was the club's biggest move. We're dubious when it comes to Turner's fit with Newton's skill set, but hey, why not, he's coached with every other NFL team by now.
13. Tennessee (9-7) -Let's give Tennessee its proper due. The Titans won a playoff game, made an inspired coaching choice of going with Mike Vrabel instead of the over-matched Mike Mularkey, and had some nice free-agent pickups in ex-Patriots Dion Lewis and Malcolm Butler. What's not to like about any of that in Nashville? If that breakout, two-touchdown game from rookie receiver Corey Davis in the playoffs is a hint of things to come in 2018, Tennessee should be able to build on its hopeful 2017.
14. Kansas City (10-6) - It's a year of transition in Chiefs-land, and sometimes those don't go so smoothly in the tightly-bunched NFL. Even if you firmly believe Kansas City will be better off in the long term with Patrick Mahomes rather than Alex Smith at quarterback, the short term could be problematic at times. And after over-paying for a No. 1 receiver who rarely stays healthy in Sammy Watkins, the concern should be on defense, where the likes of Marcus Peters, Tamba Hali, Derrick Johnson and other veterans have been subtracted. Patience might be required of Chiefs fans this season.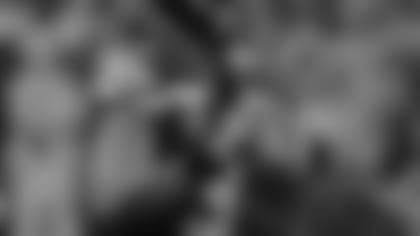 15. Seattle (9-7) - Speaking of aging teams in transition, Seattle is the poster child for that particular sub-set this year. The Seahawks defense was at least half dismantled in recent weeks, and no longer features Richard Sherman, Michael Bennett, Sheldon Richardson and Jeremy Lane. Oh, and Earl Thomas might still be available via trade, so stay tuned. With Russell Wilson, the offense will endure even without Jimmy Graham and Paul Richardson, but this feels like a pivot point in the Great Northwest, and not particularly the good kind.
16. Los Angeles Chargers (9-7) - I know the Chargers like their team and believe in the talent on their roster, and that explains how quietly they've played things this offseason. Other than the Mike Pouncey headline signing, there's not much there to spark a big season-ticket push in year two of their new environs. Maybe this is the year the Bolts finally put something together and play a whole season of quality football, not just half of one. But I'm going to have to see it first to believe it.
17. Buffalo (9-7) - The Bills finally made the playoffs last season, but nobody in Western New York should assume they've arrived. The draft should produce Buffalo's next franchise quarterback, but for now it's A.J. McCarron's job, and let's see if he's an upgrade over the departed Tyrod Taylor or not. Signings like cornerback Vontae Davis, defensive tackle Star Lotulelei, running back Chris Ivory and defensive end Trent Murphy were solid if unspectacular additions, but the gap between the Bills and Patriots has yet to be narrowed.
18. Baltimore (9-7) - I'm giving the Ravens the benefit of the doubt by putting them in my top 20, because I still think John Harbaugh and Ozzie Newsome operate a quality program in Baltimore, despite three consecutive non-playoff finishes and that crushing Week 17 meltdown at home against the Bengals. It's make-or-break time to be sure for these Ravens, but Joe Flacco hung up his career year the last time the pressure was on, in 2012. Replacing Jeremy Maclin and Mike Wallace at receiver with John Brown and Michael Crabtree is hopefully an upgrade. And we're really not sure what to make of the Robert Griffin III signing, other than Colin Kaepernick remaining job-less can no longer be plausibly spun as a football-only judgment. 
19. Dallas (9-7) - We always tend to over-rate the hype-fueled Cowboys, but Dallas wasn't as good as its gaudy 13-3 record in 2016 and probably not as mediocre as it looked in winning four fewer games last season. It has been a fairly status quo offseason in Big D, but the way back to the playoffs includes the Cowboys finding some difference-making receiving weapons for third-year quarterback Dak Prescott. Signing Allen Hurns and Deonte Thompson is a start, but only a start.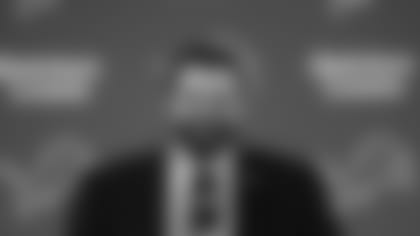 20. Detroit (9-7) -There's been a lot of defensive turnover in Detroit this offseason, and that's where new head coach Matt Patricia's expertise comes in I suppose. The Lions defensive line needs help in the draft, and the hope is that signing LeGarrette Blount in free agency and a full season of Taylor Decker at tackle coaxes more from the moribund running game.
21. Tampa Bay (5-11) - Having raised expectations in 2016, the Bucs fell flatter than flat last season, with a host of defensive deficiencies. Will Jason Pierre-Paul, Vinny Curry, Beau Allen and Mitch Unrein provide consistent performance on their side of the ball, and can veteran center Ryan Jensen, signed away from Baltimore, help solidify an offensive line that got quarterback Jameis Winston banged around last year? That's the plan, but given the Bucs knack for underachievement, I'm skeptical.
22. Washington (7-9) -Jay Gruden's club made the best of its self-created Kirk Cousins mess, trading for Alex Smith even before the Super Bowl was played. He'll do a very professional job in taking care of the club's quarterbacking, but Washington needs a lot of things to fall right to be fighting it out with Philadelphia and Dallas for division supremacy. Washington usually gets in its own way to some degree.
23. Oakland (6-10) - The Raiders have been very active in the opening weeks of the Jon Gruden, part II era, but I'm not convinced all that energy will amount to much in impacting the AFC West race. Jordy Nelson is a nice name, but let's see if he still has game playing without Aaron Rodgers. He didn't last year in Green Bay when No. 12 was hurt. Gruden's going to be captivating to watch, but this isn't a Raiders team poised to win big in his celebrated homecoming to Oakland.
24. Denver (5-11) - To be sure, the Broncos will be better off for signing Case Keenum to man the game's most pivotal position, but not leaps and bounds better off. Unless Keenum reproduces his Minnesota magic that is, and the bet here is he won't. This is defense that has lost some significant talent since its Super Bowl win of two years ago, and its trend lines are not encouraging. There's little patience for losing in Denver, and a third consecutive non-playoff season will not be well-received by John Elway or the team's success-spoiled fan base.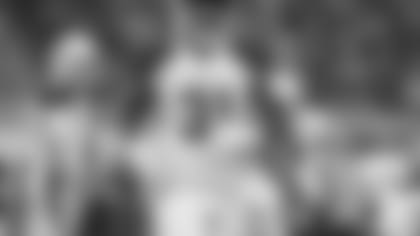 25. Arizona (8-8) - It's entirely possible I'm underrating these Cardinals, who could be fairly decent for first-year coach Steve Wilks if Sam Bradford stays healthy at quarterback, running back David Johnson returns with a vengeance and Larry Fitzgerald continues his Fountain of Youth act in the desert. But in a division that suddenly looks very formidable, it's still tough to see Arizona scratching out the 10 wins it's likely to take to earn a wild-card berth in the ultra-competitive NFC.
26. Cincinnati (7-9) - Who knows when it comes to the Bengals? But until further notice, we're going to still consider them an enigma, capable of looking good on any given day and upsetting a superior team, or playing down to the level of their opponent. While we liked the pickup of offensive tackle Cordy Glenn and linebacker Preston Brown - a couple ex-Bills - this is still a club with issues on the offensive line and devoid of difference-makers on defense. They're treading water in the Queen City for now.
27. New York Jets (5-11) - Kudos to the Jets for moving up to No. 3 to finally get a quarterback they can build with, but they'd better land the right guy for the hefty price of the three second-round picks they paid the Colts to slide up three slots. Free-agent signee Trumaine Johnson is a very solid corner and improves a talented secondary, but this offseason is really all about answering the quarterback question for the foreseeable future. And for the record, we're not expecting the answer to be Teddy Bridgewater.
28. Chicago (4-12) - Matt Nagy at head coach, with Allen Robinson and Taylor Gabriel at receiver already give Mitchell Trubisky a shot to succeed at quarterback that he didn't have last year. The Bears might finish in last place again this season, but there's hope in Chicago with the dreadful John Fox era ended and a productive offseason in process.
29. New York Giants (3-13) - The Big Blew disaster of 2017 behind them, the Giants can start to regroup with the proven Dave Gettlemen as general manager and Pat Shurmur as head coach. With Nate Solder helping stabilize the offensive line, and Odell Beckham Jr. returning healthy at receiver, New York's offense is already considerably improved in 2018.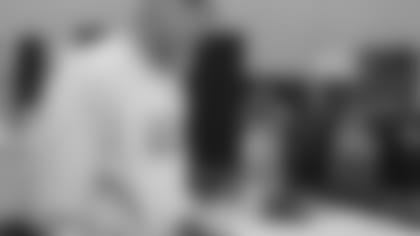 30. Cleveland (0-16) - I'm taking a leap of faith on the winless Brownies and declaring them the 30th best team in the league in early April. I know, faint praise. Other than Joe Thomas's retirement, I've liked almost everything I've seen from Cleveland since new general manager John Dorsey walked in the door last December. Tyrod Taylor, Jarvis Landry, Carlos Hyde and Damarious Randall were decent-to-very-good gets, and with the Browns owning the early rounds of the draft, more good developments are on the way. 
31. Miami (6-10) - Big year for Adam Gase. Especially since the third-year Dolphins coach now has more of his guys in the locker room, having parted ways with veterans Jarvis Landry, Jay Ajayi, Mike Pouncey and Ndamukong Suh, who were perhaps viewed as part of the problem in Miami more so than the solution. Everything revolves around what the Dolphins can expect from returning quarterback Ryan Tannehill, who missed all of last season and the team's 2016 playoff game, but nobody knows for sure if he's answer.
32. Indianapolis (4-12) -The Colts are at least on the right track with Chris Ballard and Frank Reich calling the shots, but the Andrew Luck question still looms over everything in Indianapolis. Let's see if Luck's right shoulder finally responds and let's see what the rebuilding Colts make of their big opportunity in the early rounds of the draft. That will tell the story of whether 2018 marks a comeback to relevancy in the nation's heartland.