Training camp and practice field action are just more than a week away.
Soon there will be practice reports, camp battles and players talking about the early stages of building what's expected to be yet another New England championship contender.
But a few more days remain in the only real quiet time of the NFL calendar. The calm before the storm, if you will.
To help fill that void, here's a look at that Patriots rundown of opponents for the 2016 season, ranked from top to bottom. Or, to describe it differently, here's some bulletin-board material for the Browns.
1.Pittsburgh Steelers: With quarterback Ben Roethlisberger, wide receiver Antonio Brown and running back Le'Veon Bell the Steelers have the making of an elite unit – both in real and fantasy football. They will score points, challenging opposing defenses to stop them and opposing defenses to keep up. Still, New England maintains a massive edge when comparing head coaches that often greatly swings these head-to-head battles.
2.Arizona Cardinals: Opening night in Arizona would have been a tough road challenge regardless of who New England had at quarterback. The Cardinals have a talented, versatile, aggressive defense and a slew of options on offense. Bruce Arians isn't overwhelmed by any situation or opponent.
3.Cincinnati Bengals:The Bengals offense took its hits in free agency and Cincy may not be quite as deep as it's been in recent years. But there are still plenty of weapons to score points and challenge the Patriots. That said, it's almost impossible to envision Andy Dalton besting Tom Brady in TB12's return to action in front of the home crowd at Gillette Stadium.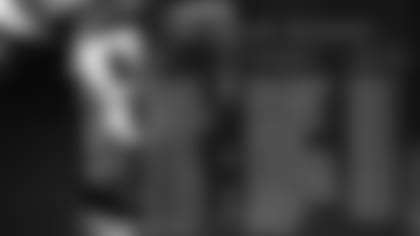 4.Seattle Seahawks: Super Bowl rematch anyone? This should be a fun battle between two pretty well-rounded teams. Russell Wilson will be under more pressure to carry the load with Beast Mode gone, but it's never a good idea to overlook the Seahawks defense. Even if they do have to come all the way across the country for this battle, leaving their preferred home field advantage in jet wash, the Seahawks are a formidable foe.
5.Denver Broncos: If the Broncos had a better situation at quarterback they would clearly be much higher on this list. Denver has a still-great defense, even if it will be hard for the unit to live up to its performance in the Super Bowl run last winter.
6.Baltimore Ravens:John Harbaugh's team had a tough 2015 with a lot of close early-season losses and a lot of injuries. They would seem primed for a bounce-back season if Joe Flacco can return to health and form. They also always seem to give the Patriots a tough fight so why should this December game be any different?
7.Houston Texans: Bill O'Brien's team should be on the rise, assuming his new $70 million quarterback can play. At this point, though, that's a big assumption. Still J.J. Watt, Nuk and the rest will make this a challenge, though New England has the traditional benefits of the home team on a Thursday night.
8.Miami Dolphins:Adam Gase is an upgrade over Joe Philbin, even not knowing what kind of coach the young boss will be. Miami has decent talent and playmakers on both sides of the ball coming off a 6-10 season, but Ryan Tannehill will be the decisive factor in the Dolphins growth this fall.
9.Buffalo Bills: Rex Ryan's squad apparently won the offseason. How much they'll win during the actual season remains in doubt, as does Tyrod Taylor's ceiling as an NFL starter.
10.New York Jets: Yet another AFC East foe with questions at quarterback. Veteran receivers and a solid defense with a top-end front seven won't be enough to overcome the fact that Geno Smith may have fill the most important position in sports.
11.Los Angeles Rams: Excitement is building in L.A. For good reason. In the near future the team will have a beautiful stadium and potentially a fun offense led by young stars. But that's the future, for now the team will need to run Todd Gurley into the ground and hope the retooled defense can keep games close.
12.San Francisco 49ers: Chip Kelly was once all the rage. Same for Colin Kaepernick. Now, they are part of a very questionable 49ers squad that has far more questions than answers by the Bay.
13.Cleveland Browns: No explanation needed. The Browns don't have a lot going for them on either side of the ball. Hey, at least the Cavs won the NBA title, Cleveland.
What do you think of our rankings? Agree? Disagree? Either way, leave a comment below!