A look at Patriots-Bears connections as we head into Thursday night's preseason game.
NEW ENGLAND TIES
TE Ben Braunecker played at Harvard and in 2015, among numerous other honors, was named to the All-Ivy League first team after leading the Crimson with 48 receptions for 850 yards and eight touchdowns on the season.
Offensive line Coach Dave Magazu was born in Taunton, Mass., played at Springfield College, and spent the 1999-2002 seasons as the offensive line coach at Boston College.
Linebackers coach Glenn Pires was born in New Bedford, Mass. and played football at Springfield College. He started his coaching career as an assistant coach at Melrose High School
Offensive assistant Ben McDaniels is the younger brother of Patriots offensive coordinator Josh McDaniels.
Defensive quality control coach Sean Desai went to high school in Shelton, Conn. and spent the 2012 season as the running backs coach/special teams coordinator at Boston College.
Bears OL Kyle Long is the younger brother of Patriots DE Chris Long.
CHICAGO TIES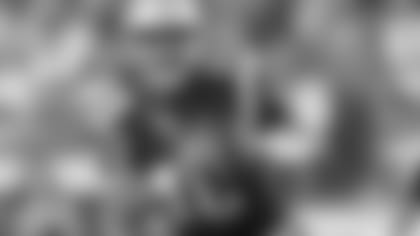 New England DB V'Angelo Bentley and G Ted Karras went to college at Illinois. For the Fighting Illini, Bentley played in 46 career games with 32 starts and registered 132 tackles, one sack, two interceptions, 11 passes defensed, two fumble recoveries and one forced fumble. As a senior captain in 2015, Karras was named All-Big Ten third team by the media and All-Big Ten honorable mention by the coaches. * QB Jimmy Garoppolo and LB Kamu Grugier-Hill attended Eastern Illinois. Garoppolo also grew up in Arlington, Ill., and with the Panthers, started all 45 games that he appeared in, completing 1,047-of-1,668 passes for 13,151 yards, 118 touchdowns and 51 interceptions. * TE Clay Harbor grew up in Dwight, Ill. * DE Rob Ninkovich is originally from Blue Island, Ill. * DT Vincent Valentine grew up in Edwardsville, Ill. * Patriots defensive line coach Brendan Daly coached tight ends at Illinois State in 2004.
FORMER PATRIOTS
DL Akiem Hicks made 13 appearances for New England during the 2015 season.
QB Brian Hoyerspent the 2009-11 seasons on the Patriots roster behind QB Tom Brady.
G Ted Larsen was drafted by the Patriots in the sixth round of the 2010 NFL Draft.
FORMER BEARS
Patriots running backs coach Ivan Fears coached the Chicago receivers from 1993-98.
New England TE Martellus Bennett played for the Bears from 2013-15.
Patriots LB Shea McClellin played in Chicago from 2012-15.
New England DB Brock Vereen played for the Bears from 2014-15.
FORMER NFL TEAMMATES
Patriots G Jonathan Cooper played with Bears LB Sam Acho, OL Bobby Massie and TE Rob Houslerat the Arizona Cardinals.
New England DT Terrance Knighton played with Bears DL Mitch Unrein, LB Danny Trevathan, LS Aaron Brewer and LB Lamin Barrow at the Denver Broncos.
Patriot linebackers Ramon Humberand Rufus Johnson were teammates with Chicago OL Nick Bectonand DL Akiem Hicks in New Orleans.
Patriots RB Donald Brown played with Bears WR Eddie Royal at the San Diego Chargers.
Patriots WR Nate Washington and Chicago receiver Mac Mariani were teammates on the Tennessee Titans during the 2010-11 seasons.
New England's Alan Branch and Chris Hogan were teammates with Chicago TE Tony Moeakiduring the 2013 season at the Buffalo Bills, while Patriots OL Keavon Milton played with Moeaki during the following season at the Seattle Seahawks.
Branch and Milton also played with Bears TE Greg Scruggs in Seattle.
LB Ramon Humber and DE Rob Ninkovich were defensive teammates with Bears DB Tracy Porter at the New Orleans Saints.
New England WR Chris Hogan and Bears WR Deonte Thompson were offensive teammates in Buffalo during the 2014 season.
Patriots tight ends coach Brian Daboll was the offensive coordinator for the Chiefs when Bears WR Joshua Bellamy and TE Tony Moeakiplayed in Kansas City.
New England offensive coordinator Josh McDaniels was the head coach of the Denver Broncos when Chicago WR Eddie Royal played for the team.
Patriots DT Terrance Knighton played for the Broncos when Chicago head coach John Fox was the head coach in Denver.
Patriots WR Nate Washington also played under Bears offensive coordinator Dowell Loggains when he was the offensive coordinator for the Tennessee Titans in 2013.
Washington was with also with the Titans when Chicago quarterbacks coach Dave Ragone was the wide receivers coach in Tennessee.
Chicago offensive assistant Ben McDaniels worked as an offensive assistant and quarterbacks coach at the Denver Broncos under his brother, Patriots offensive coordinator Josh McDaniels, while Josh was the head coach of the Broncos from 2009-10.
Bears defensive line coach Jay Rodgers spent the 2009-14 seasons on the Broncos coaching staff while Patriots DT Terrance Knightonplayed in Denver from 2013-14 and New England's offensive coordinator Josh McDanielswas the head coach of the Broncos from 2009-10.
Bears defensive backs coach Ed Donatell also coached under New England's McDaniels in Denver when he was the Broncos secondary coach from 2009-10.
FORMER COLLEGE TEAMMATES
Bears linebackers coach Glenn Pires worked stints as a grad assistant and defensive line coach at Syracuse while Patriots running backs coach Ivan Fears coached receivers for the Orange.
Patriots G Tre Jackson and OL Bryan Stork were teammates with Bears DL Eddie Goldman and Christian Jonesat Florida State.
Patriots DL Anthony Johnson played with Bears LB Lamin Barrow and DL Ego Ferguson at Louisiana State.
New England WR Keshawn Martinand Chicago RB Jeremy Langford were offensive teammates at Michigan State.
Bears DBDemontre Hurst and Patriots DL Geneo Grissom were defensive teammates at Oklahoma.