Bill Belichick had his weekly Wednesday morning press conference in the media work room in Foxborough. Here's a quick takeaway from what the coach had to say about his team and the Bills heading into Sunday's big AFC East battle in Buffalo.
1.     Jerod Mayo's role? - Patriots captain and eighth-year linebacker Jerod Mayo had a pretty limited role in the team's opening night win over the Steelers. With the Patriots using a lot of sub looks with only two linebackers on the field (mostly Dont'a Hightower and Jamie Collins), Mayo saw just 11 snaps (15%) on defense, much of that work on the goal line. The veteran is coming back from a torn patella tendon that limited him to just the first six games a year ago and his role on the new-look defense is as of yet undefined according to his head coach. "We'll see," Bill Belichick said of guy who was essentially an every-down linebacker when healthy in his first seven seasons. "There's no set number or no set anything one way or the other for a lot of players. We'll see how it goes. We'll do what we think is best in each game."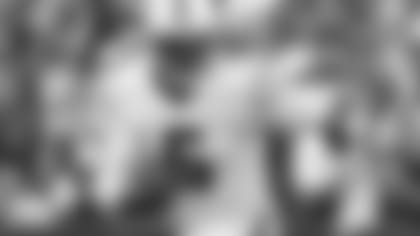 2.     Buffalo's "explosive" offense - For the second straight day Belichick used the word explosive on multiple occasions to describe the Bills offense and the unique athletes the team fields on that side of the ball. It's not the most consistent cast of characters, but the likes of quarterback Tyrod Taylor, running back LeSean McCoy, tight end Charles Clay and receivers Sammy Watkins and Percy Harvin present a major challenge for the Patriots defense this week. That's a point that Belichick continues to drive home. "Offensively they had a lot of explosive plays. They got them from everybody. The receivers, tight ends, quarterback, running back. So good football team. Well-coached. Very explosive. They have a lot of guys that can score from pretty much anywhere on the field. We're going to have our hands full in terms of defending them."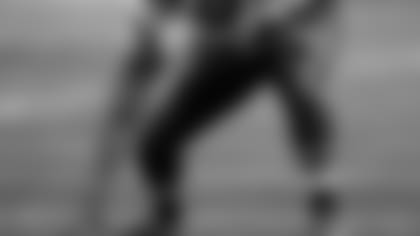 3.     Rules for Bills pressures - New England used a rotation along the offense line on opening night that included undrafted rookie David Andrews at center and rookie guards Tre' Jackson and Shaq Mason. The team could get veteran captain Ryan Wendell back in the mix this week as the front faces a major challenge in an aggressive, talented Buffalo front that may be the best it matches up against all season. Rex Ryan loves to throw many schemes and pressure/blitz looks at an offense and that's a challenge that the young, work-in-progress offensive line will have to deal with on Sunday. Belichick, though, boiled the mental challenge down to the guys on the field simply being prepared and following the rules the coaches give them for every situation they may have. "Well the key for us is just identifying it," Belichick said of the Bills pressure schemes. "They give you a lot of different looks and they bring a lot of different people. So it's not just a linebacker or a particular safety. They have different packages. Sometimes that changes by formation. So it depends on what you're in what you're going to get. So I think the key is just that we have to have a good week of preparation, make sure we understand what we're doing on each play and follow our rules. Our rules will take care of whatever any defense does. We have a certain thing we do depending on what happens. Hopefully we'll be able to execute those when they come up on Sunday."