Glorious conditions perhaps helped convince an estimated 25,000 Patriots fans descend on Gillette Stadium Sunday morning – bringing Route 1 traffic in Foxborough to a standstill as if it were a game day.
They came on a sparkling winter day, sunshine and relatively mild temperatures, to bid their beloved team a fond, if feverish, farewell just before the AFC Champions departed for Logan Airport and Super Bowl XLVI in Indianapolis.
The voice of the Patriots, play-by-play man Gil Santos, introduced several coaches, players, and team executives one-by-one as they took to a podium at midfield to address the throngs of fans.
Patriots president Jonathan Kraft went first, introducing the 10 winners of the "Super Bowl for Super People" sweepstakes winners who'll be joining the team on Super Bowl weekend.
Head coach Bill Belichick was next, but his remarks lasted less than 30 seconds.
"I'm sure we'll see some of you in Indy," he concluded, punctuated with a "Go Pats!" exclamation.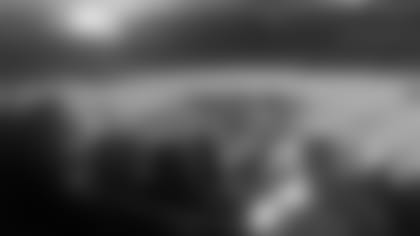 Then came the players, each of whom followed their coach's suit, keeping their remarks brief but boisterous.
"Y'all ready for some football!" screamed wide receiver Wes Welker, whose every sentence drew a thunderous roar from the crowd.
"Are you going to yell at everything I say?!" he shouted back finally with a laugh.
Co-captains went next, starting with nose tackle Vince Wilfork, followed by linebacker Jerod Mayo.
"We're going on a business trip … hopefully we can bring back a championship," he said as he stepped away from the mic.
Long-time Patriots running back Kevin Faulk said the question he's been asked the most this year is, why did he come back after suffering a season-ending knee injury in 2010.
"This is why," he told the fans, who vigorously cheered their approval.
Wide receiver Deion Branch, a one-time Super Bowl MVP, was nonetheless as giddy as a rookie going to his first big game.
Decked in a bright white sports coat, he flashed an equally bright white grin and simply told the assembled masses, "We're going to the Super Bowl!"
QB Tom Brady rounded out the players' speaking rostrum, telling the crowd, "I wish we could take all of you to Indy with us."
The program concluded with Patriots owner Robert Kraft joking about how well-dressed the players were, like Branch and linebacker Brandon Spikes, who was dressed head-to-toe in a pink suit.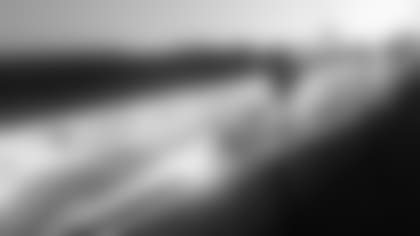 Kraft thanked the fans for their support during this most trying of years, making reference not only to his late wife, Myra, but also to every loved one of the fans who died in the past year. They were all looking down, smiling, he said, on this year's Patriots team and helped the squad make it to the Super Bowl.
"I'm a big believer in spirituality, as you know," said Kraft as the rally wrapped up.
Immediately thereafter, fans filed out of the stands, but gathered again in the Gillette Stadium parking lot to watch the players board their buses, cheering loudly each time one emerged briefly before ducking onto the bus. The six-bus convoy soon was on its way north to Logan Airport for the Indy-bound charter flight … to return in little more than a week with, perhaps, their fourth Vince Lombardi Trophy.