It's amazing how much things have changed over the course the four months of the NFL season for the 13-2 New England Patriots and the 6-9 Buffalo Bills. With a dominating 31-0 win in Buffalo on opening day the Bills burst out of the gates on a season in which many believed the team would challenge for the AFC East title. Conversely the Patriots were outplayed in all phases on the game on that early September afternoon and looked in some ways like a team that could be in trouble.
But now, heading into Saturday's season finale rematch at Gillette Stadium, the fortunes of the two franchises are very different. New England is looking to extend an 11-game winning streak, claim home field advantage throughout the AFC playoffs and maintain its current momentum heading into the postseason. Buffalo on the other hand is playing out the schedule on a disappointing season that went from early dominance to late lament.
There is no question the game means much more to the Patriots at this point in the season in terms of the playoffs, but those in the New England also have not forgotten the embarrassing performance of opening day.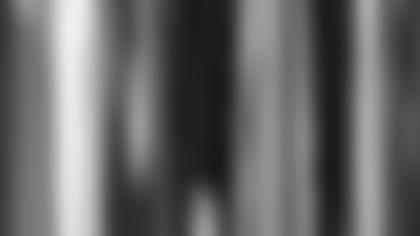 ]()
            "This is a very important game for us from the standpoint that is keeps things going in the right direction," Tom Brady said. "This game means a lot to all of us. There is a rivalry between the Bills and obviously what happened in the first game. We want to go out and redeem ourselves.  

"Having them the last game of the year is pretty meaningful for us. We have to go out and play well. It is a very good defense that we are playing and offensively they have shown that they can score some points. It is a tough test any time we play a division opponent, especially the Bills."
Just as long injury reports became commonplace for the Patriots earlier this season, with more than a dozen players listed at different times, short ones have been the trend of late. This week's report includes just two players. Safety Chris Akins (leg) remains questionable, while guard Joe Andruzzi (foot) is new to the list this week and is listed as probable.
Buffalo also lists just two players on its injury report for Saturday's game at Gillette Stadium. Backup quarterback Alex Van Pelt (wrist) and offensive tackle Mike Williams (knee) are both listed as questionable.
Linebacker Willie McGinest was named AFC Defensive Player of the Week for his performance in New England's 21-16 win over the Jets. McGinest led the Patriots with 11 tackles in the game, including 1.5 sacks. But his biggest contribution came when he intercepted a Chad Pennington pass in the second quarter that he subsequently returned 15 yards for a touchdown. A healthy McGinest is having one of his best all-around seasons in his 10th year in the NFL, with 76 tackles, 5.5 sacks, one interception, two forced fumbles and two fumble recoveries