The Patriots connection to Tampa Bay Pro Bowl cornerback Darrelle Revis ramped up a bit Tuesday prior to the start of free agency.
According to a to a Twitter post from respected ESPN information man Adam Schefter, "Two teams to watch on CB Darrelle Revis once Tampa releases him: Philadelphia and New England (Jets fans shudder)."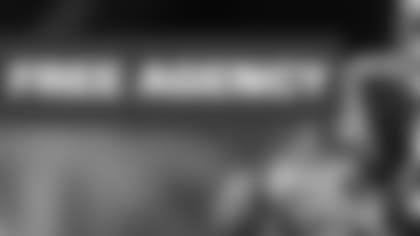 PREPPING FOR FREE AGENCY
Free agency starts today. Get caught up on who the Patriots free agents are and the top free agents the team could target.  

Apparently the new regime in Tampa Bay has decided that $16 million is too much, even for one of the league's top cornerbacks. Reports have indicated that the Bucs have been trying to deal Revis, but will release him this week if a deal can't be found elsewhere.
Would you want both Revis and Talib? Is that too much to invest in one position, even cornerback? Do you think there is a legitimate chance Revis could end up in New England? Let us know with comment below!