The Patriots continue to be active ahead of the start of the new league year on Wednesday as the Boston Globe is reporting the team is sending veteran tackle Marcus Cannon to Houston in a deal involving an exchange of picks in the fourth, fifth and sixth rounds.
Cannon, 32, opted out of the 2020 season and is set to enter the final year of his contract. The move would allow the Patriots to create a little more than $7 million in cap space, and his spot on the 2021 roster was not guaranteed following the Trent Brown trade earlier in the week.
With Brown returning as a possible fit at right tackle while Isaiah Wynn remains at left tackle, Cannon may have been deemed an expensive backup. Therefore, Bill Belichick evidently decided to ship him out and create some more financial flexibility.
Michael Onwenu and Justin Herron, a pair of late-round picks in 2020, remain in the fold to add some options should the Patriots lose Joe Thuney or David Andrews to free agency. This move opens up more space to perhaps maintain at least one of those mainstays. But the team will likely look to add some depth up front in next month's draft as well.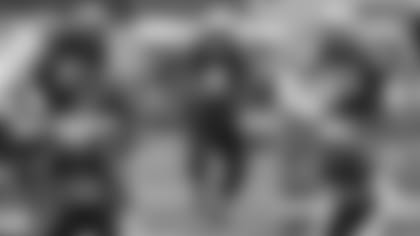 2021 Patriots Unrestricted Free Agent Rundown
Breaking down the 2021 list of internal unrestricted free agents that the Patriots will have to make decisions on.