New England has re-signed long snapper Danny Aiken to a one-year deal, according to ESPNBoston.com's Mike Reiss. Aiken was scheduled to become a restricted free agent on March 11, when the free agent signing period officially begins, but teams can negotiate with their own impending free agents before then.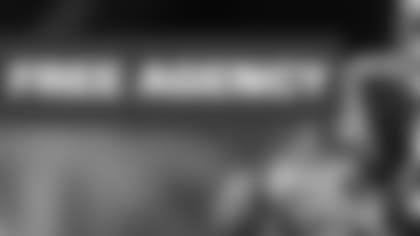 PREPPING FOR FREE AGENCY
The start of free agency is less than a week away. Get caught up on who the Patriots free agents are and the top free agents the team could target.  

If they'd done so and another club wanted to sign Aiken, the Patriots could either have matched the deal and kept Aiken (at the "Right of First Refusal" tender level) or not matched and allowed Aiken to walk away without receiving compensation from the other team. At the second- and first-round levels, the contract price for Aiken would have increased dramatically, but would have given the Patriots either a second- or first-round pick in exchange from any other club that signed Aiken.
However, it was unlikely that another team would have wanted a long snapper so badly that they would have been willing to part with a second- or first-round pick. Which meant New England would have been on the hook for an exorbitant salary for their long snapper, even at the lowest tender level (Right of First Refusal). It would also have been risky for New England to triple Aiken's salary in order to safeguard against losing him with Right of First Refusal.
In the end, both sides apparently agreed that a one-year deal would be more than sufficient for the player and the club.
Meanwhile, another ESPN report suggests that the team has begun discussions with free-agent-to-be wide receiver Julian Edelman. Free agency and the new NFL league year begin at 4 p.m. Eastern this coming Tuesday.