Patriots CB Devin McCourty at Rookie Mini Camp. Photo by David Silverman.


Less than a week after being drafted, New England's 2010 class of rookies donned their Patriots helmets and practice jerseys for the first time on Friday. The team's two-day rookie mini-camp kicked off on a partly sunny, very breezy, warm day in Foxborough. Over the course of Friday and Saturday, the Patriots will conduct a total of four practices, two on each day.
The sessions began Friday morning with 26 players – 15 on offense, 11 on defense. The group consisted of their 12 draft picks, eight undrafted rookie free agents, five tryout players and Australian punter David King, who was brought in earlier this month.
As head coach Bill Belichickalways points out, at this time of year, the practices are about teaching the rookies the system, not necessarily evaluating their talent. There may have been a few nerves as the young players worked out for the first time as professionals, but overall, the first session went about as smoothly as could be expected.
"The first practice out there with young players like that is always exciting to get some new faces," Belichick told reporters. "It's fun to be out there. The group, I thought, had good energy. They're trying to do what we ask them to do ... Get to know the players. Have them get to know us. Get to know our system. What we expect from them. How to do things, not just X's and O's, but the overall program: Training, conditioning, studying, watching film and all those things.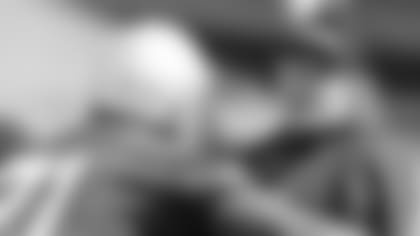 ]()"At the same time, we'd like to see them," Belichick added. "We've seen them do things in other systems, so to see them do the techniques we run, watch them do those and give them some things they can go back and work on the next couple weeks. We're going to try to improve on those between now and middle of May."
In between practices, just like in a training camp setting, Belichick and his coaching staff went back to their offices to review the practice footage and make any needed adjustments before the next practice.
Following the morning session, as they exited the practice fields behind Gillette Stadium, the players got their first chance to talk to the media in person.
First-round pick Devin McCourtydescribed his emotions on his first day on the job as "nervous," "excited," and "shell-shocked," but it helped that his indoctrination to NFL life took place with fellow rookies and without any veterans.
"Yeah, we're all learning together, we're learning how to communicate with each other and going through everything all new.
"It's kind of like the first day of school," McCourty added.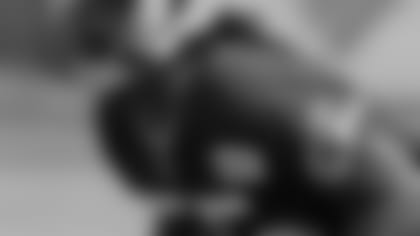 ]()Linebacker Brandon Spikeslikened the process of knowing how to play football, but learning a new system with new terminology, to taking a crash course in a new language.
"I've got to take baby steps and adjust to it every day. It's a grind, you know … dig into my playbook every night. It's like … we're all speaking English, and you're speaking French, but we have to learn it."
"Just gotta learn the playbook and take it day by day," was how tight end Rob Gronkowskisummed up his feelings, while free agent safety Ross Ventroneput the entire experience in perspective.
"I thought I had to take this route [being undrafted], but it doesn't really matter to me. Any opportunity is good for me. Everybody's in the same boat here, just trying to make the team."
Rookie Mini-Camp Notebook
In addition to Ventrone, the seven other undrafted rookie free agents who took part in camp were Central Michigan WR Bryan Anderson, North Dakota State RB Pat Paschall, Notre Dame S Sergio Brown, California University of Pennsylvania DB Terrence Johnson, Montana State DE Dane Fletcher, Illinois OL John Wise(a converted college wrestler), and Mississippi State DL Kyle Love.
The group of five tryout players included: two wide receivers, one wearing number 6, the other number 13 (believed to be Brown's Buddy Farnham, but that hasn't yet been confirmed); number 43, a long snapper; a tight end wearing number 45; a linebacker with a 46 jersey.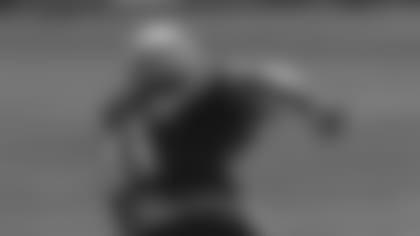 ]()One rookie who's more familiar with the Patriots organization than most others is Ventrone, the younger brother of former New England safety and special teams ace Ray Ventrone, now with the Cleveland Browns.
"My brother was up here for four years, and I came up here all the time to watch him. I love it up here, I love this team, and I know some of the guys because of my brother. It's like a home away from home type deal.
"It's great putting this helmet on and just having an opportunity to be out here with these guys," Ventrone continued to gush, "a great opportunity to make a name for myself."
The Patriots coaching staff clearly knows his name, so much so that they've assigned him his brother's old number 41. And like the elder Ventrone, Ross is a compact (5-8, 190) player with an effervescent personality who is attempting to make it in the NFL as an undrafted rookie free agent from Division I FCS Villanova, where he helped the Wildcats win the national championship last season.
That title game victory, he asserted, helped catapult him to the NFL, and having a close family member who can give him sage advice on how to approach the process is an added benefit.
"He told me to study up, hustle your butt off, just work hard and you control what you do ... My brother's inspired me his whole life. Anything he would have ended up doing, I look at him as a hero. Just watching him do it [in the NFL], I know that anybody can do it. The fact that I have a chance to follow in his footsteps is an honor."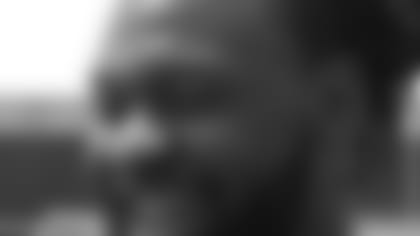 ]()Spikes, one of the team's second-round picks,*was assigned jersey number 55, whose previous owners were future Hall of FamerJunior Seauand Patriots first-round pickWillie McGinest *– a fact not lost on the Florida Gator rookie middle linebacker.
"Absolutely, they're big shoes. I like that, though," he insisted, "high expectations, I love when the pressure is on. I just want to live up to that and try to be great and carry on that tradition of great linebackers here."
Spikes actually met Seau when the latter was hosting his "Sports Jobs" TV show on the Versus Network. Last fall, Seau visited the Florida campus as a sports reporter and interviewed some of the players, including Spikes, prior to their rivalry game against Georgia.
"I was happy to see him," Spikes recalled. "I couldn't believe he was in the locker room at the time. He was trying to be something like you guys. He was just talking [to me] about how I was playing and … It was just about leading the team and being that force in the middle, the guys look to me to me for energy and passion. That's part of my game.
"I told him I was happy to meet him … I thought he did a good job."