Linebacker: Jerod Mayo, 5th year; Rob Ninkovich, 7th year; Brandon Spikes, 3rd year; Dane Fletcher, 3rd year; Trevor Scott, 5th year; Bobby Carpenter, 7th year; Dont'a Hightower, rookie; Jermaine Cunningham, 3rd year; Tracy White, 10th year; Niko Koutouvides, 9th year; Jeff Tarpinian, 2nd year; Mike Rivera, 1st year.
Much like the case is at defensive line, determining exactly how Bill Belichick will employ some of his new pieces will go a long way toward determining the look at linebacker as well. Players such as Rob Ninkovich, Chandler Jones, Trevor Scott and possibly others could be employed as down linemen or standup outside linebackers. Determining how they will be employed affects how we view the overall state at the position.
For the purposes of this exercise, as we did with the defensive line, we'll go strictly by the roster. Jones is listed as a defensive end so he was included in that synopsis. Ninkovich and Scott are linebackers and they'll be analyzed here.
But we'll start in a less-controversial area and discuss the inside linebackers. Whether Belichick opts for a 4-3 base set or a 3-4, Jerod Mayo will serve as some sort of off-the-line linebacker. The fifth-year veteran in many ways is the leader of the defense with his propensity for studying film and ability to perform on all three downs.
Mayo received a contract extension during the season last year and will remain a focal point of the defense. His versatility to perform as an inside 'backer in the 3-4 as well as a weakside 'backer in a 4-3 allows Belichick the luxury of switching schemes almost seamlessly.
Unlike in the recent past, Mayo should have plenty of help inside in 2012. Brandon Spikes appears on the verge of becoming a consistent contributor. Injuries and a suspension late in his rookie year have prevented him from establishing himself during his first two seasons, but in the playoffs last season he was among the team's best performers on defense.
Spikes and Mayo offer a terrific tandem on the inside, and rookie Dont'a Hightower, the second of two first-round picks, has the ability to add some depth there as well. Hightower played on the inside on early downs at Alabama and moved outside in sub situations. His college coach, Nick Saban, raved about his versatility and knowledge of the game – and those traits should serve him well as he integrates into a pro system in New England. Look for him to see plenty of action in 2012.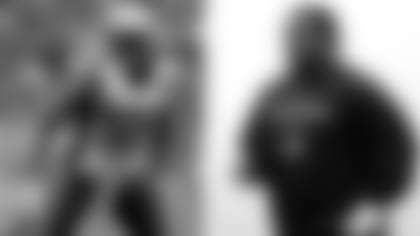 Fletcher**, who battled a troublesome thumb injury throughout the 2011 season after a promising rookie year, also has the athleticism to perform inside and out. His speed makes him effective covering backs in sub packages and he'll likely get opportunities in that department in 2012.
VeteranBobby Carpenter is another player who has spent time in multiple spots and systems. Belichick explained during mini-camp how Carpenter is capable of serving in pretty much every possible spot a linebacker can play, and during the spring the free agent signee saw plenty of reps in a variety of personnel groupings.
On the outside Ninkovich turned in a solid campaign last season, notching career highs in tackles (62), sacks (6.5), passes defensed (4) and matched a career best with a pair of interceptions. He also played his best football down the stretch and showed his durability by starting every game. He'll almost certainly remain in the starting lineup on the outside, whether as an outside linebacker or a defensive end.
Scott, a free agent signee who spent his previous four seasons in Oakland, could land in the outside spot opposite Ninkovich. He spent much of the spring in that type of role, and his 6-5, 255-pound frame compares favorably to the departed Mark Anderson. Anderson tied for the team lead with 10 sacks a year ago working in a hybrid role for most of the season.
Former second-round pickJermaine Cunningham is a wild card in this spot. After seeing significant playing time as a rookie – albeit with mediocre results – he barely got on the field in 2011. He appeared in nine games and finished with just one tackle before being placed on injured reserve in early December.
Cunningham has not shown much in the way of a consistent pass rush when he's been on the field but at times as a rookie he showed the ability to set the edge against the run. He'll likely need a productive camp just to earn a roster spot (he missed time in mini-camp for undisclosed reasons), and if rookie Jones and Jake Bequette (both listed as defensive ends) catch on quickly they may present more value as edge players.
Tracy White and Niko Koutouvides are veterans who earn their living mostly as special teamers. Both filled in admirably on defense due to injuries when called upon last season, even starting on occasion. With the influx of young players on defense, players who should be well equipped to play in the kicking game, the need for both – or perhaps either – doesn't figure to be as great.
Jeff Tarpinian and Mike Riveraround out the depth chart at linebacker. Tarpinian overcame injuries to make the club out of training camp and even earned a start in midseason against the Jets before being placed on IR Nov. 24. Rivera spent the last two-plus months on the practice squad a year ago. Both will have to fight for backup spots in order to stick around.