For the better part of the last 15 years Tom Brady and Peyton Manning have stood atop the NFL's mountain. The two faces of the league, and two most decorated and successful quarterbacks, have been the subject of many bar room debates over the years arguing which all-time great is greatest.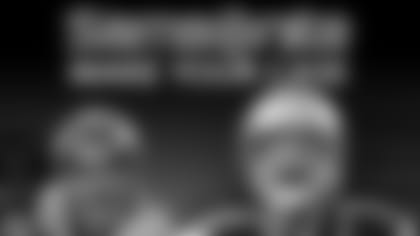 While it's certainly a debate worth the many discussions it's elicited, we're not concerned with that today. As the two titans get set to meet for the 14th time on Sunday, it got us thinking about some of the previous 13 matchups and just how lucky we are that Brady and Manning have shared the field together so often.
Past greats like Joe Montana and John Elway and Dan Marino didn't face each nearly as often, and certainly not with the kind of implications Brady's and Manning's teams have faced. There was a time when the Patriots and Colts met twice a year including three postseason matchups between 2003-06. In terms of sheer drama, the NFL offered nothing better.
So, now we're tasked with coming up with our favorite Brady-Manning memories – and there are plenty to choose from. Manning's two meltdowns in snowy Foxborough, the 2004 opener at Gillette Stadium decided on a missed Indy field goal, Manning's revenge in Indy with an epic comeback and many others as well.
This week's Samsonite Make Your Case question asks: Which Brady-Manning matchup was the most memorable?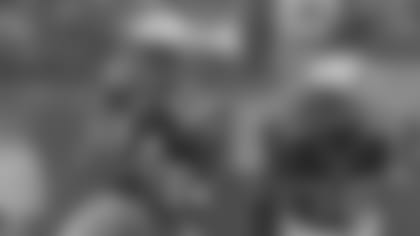 Who could forget the place where the Manning face originated? Right here at Gillette Stadium with the snow falling almost as fast as Manning's passer rating. The NFL's co-MVP tossed four interceptions, three of which were snagged by Ty Law, and the Patriots advanced to their second Super Bowl with a 24-14 win.
Watching Law and Rodney Harrison, who had the fourth pick, toy with Manning was nearly as enjoyable as watching the Colts quarterback unbuckle his chin strap with that look of bewilderment on his face we've now come to love as he returned to the sideline.
Few people gave the Patriots defense a chance to shut down Manning and the Colts, who were unstoppable to that point in the playoffs and hadn't even punted in two previous games. Law and the rest of his teammates made sure things would change for the Colts.
-AH PFW's Paul Perillo says ...
Goal-line stand in Indy, 2003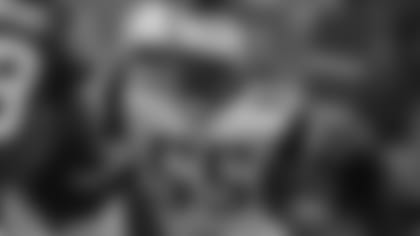 It's hard not to choose a playoff game here but the Patriots 38-34 win in Week 13 in Indy in 2003 was one of the best games I've ever seen. The Patriots had a huge lead only to watch Manning and the Colts storm back. But when the game seemed lost with Indy down four inside the Patriots 5 in the closing seconds, Willie McGinest's fourth-down stop of Edgerrin James sealed the victory.
The game had everything as the Patriots jumped out to a 17-0 lead before Manning threw a touchdown pass just before halftime to get back within a touchdown. But Bethel Johnson's scintillating 92-yard kick return for a touchdown as time expired double the lead. It eventually grew to 31-10 before Manning tied it with three straight touchdown passes. Johnson then had another long kick return to set up the go-ahead score, and then McGinest did the rest.
The reason it's my choice as my favorite is not just because it was such a great game. It also had major implications on the playoffs. If the Colts picked up that final yard, they would have finished 13-3 and tied with the Patriots (who were 14-2). In that case, the AFC title game they eventually played would have been back in Indy, and things may have turned out differently.
--PP
Now its the fans turn to cast their vote in this week's Samsonite Make Your Case poll question.
http://polldaddy.com/poll/7586097/