From the moment the Patriots announced they had traded for Bears tight end Martellus Bennett, thoughts of him providing a different element to the Patriots offense immediately sprung to mind. Bill Belichick has long preferred an offense that features two tight ends, and whether that's included the likes of Daniel Graham and Benjamin Watson or Rob Gronkowski and Aaron Hernandez, the Patriots have frequently used those sets with plenty of success.
So far in 2016 those thoughts have become reality in New England. The Patriots offense was nearly flawless in Tom Brady's debut in Cleveland last week, racking up more than 500 yards of offense and 31 points. At the focal point of that attack were the tight ends.
Bennett developed an immediate connection with Brady, catching six passes for 67 yards and three touchdowns while Gronkowski was even more dangerous with five receptions for 109 yards. That's 11 catches for 176 yards and three touchdowns from the tight ends, and who knows how many sleepless nights for opposing defensive coordinators.
But as talented as Bennett is, he's also been controversial in his various NFL stops in Dallas, New York Giants and Chicago. Things haven't ended well with any of those three teams, and Bennett is currently in the final year of his contract. He will be 30 in March and looking for what could very well be his final long-term contract.
So, our Samsonite Make Your Case question of the week is: Should the Patriots extend Bennett's contract for next season? PFW's Paul Perillo says ...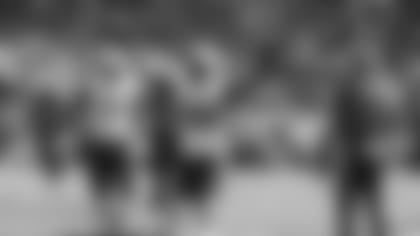 Bill Belichick and Josh McDaniels love the two-tight end offense but the problem is it's not so easy to find two guys good enough to do the things they want. Last year everyone was convinced Scott Chandler could provide a presence alongside Rob Gronkowski to make it happen. He never came close.
Now we have Martellus Bennett next to Gronk and even novices like us can see the difference. Bennett is dynamic with the ball in his hands and has the size and strength to compete as a blocker – like he did in the opener in Arizona. His ability allows the coaches to dictate things to the defense.
Go small and we'll run it with Bennett and Gronk. Play base and we'll take advantage of slower linebackers and safeties. Match up with smaller corners and we'll overpower them. That's what having the versatility of two talented tight ends can bring.
Now it's time to make sure the offense keeps that moving forward.
--PP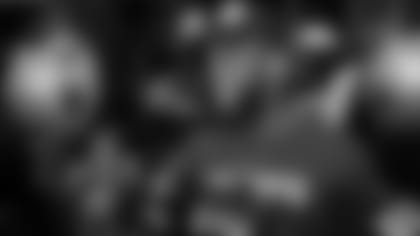 I love what Martellus Bennett has brought to the field so far this season. He's been productive as both a pass catcher and blocker while also keeping the team's best interests in mind. But I worry about that last part long term.
Bennett has a reputation for being difficult to work with. Things did not end well in his three other NFL homes, why should we be convinced after five games that things will be different here? He's already shown his outspoken nature at times, and while he's expressed how enjoyable the Patriots organization has been, I still worry about his attitude down the road.
Bennett will be 30 in March and likely be looking for big money. That's a difficult age to forecast in the NFL, especially for a physical player like Bennett. Giving him another contract could lead to problems, and I'd rather get everything we can out of him now when he's hungry and let another team deal with the potential headache down the road.
--AH
Now it's your turn to cast a vote in this week's Samsonite Make Your Case poll question.
[wysifield-embeddedpoll|eid="482111"|type="embeddedpoll"|view_mode="full"]