With the Scouting Combine in full swing, it's worth noting that many prospects who will find success in the NFL are not in Indianapolis this week. The list of Patriots who have become impact players despite not getting a combine invite is long and significant.
At the top of the list would have to be Julian Edelman, a quarterback-turned-receiver who the Patriots took in the seventh round in 2009. After a four-year incubation period, Edelman broke out in 2013 and has risen among the ranks of the Patriots all-time receivers. For our purposes here, let's take Edelman out of the debate because he's the easy answer.
The current Patriots who weren't asked in Indy include some of the team's most solid performers. Duron Harmon, Stephen Gostkowski, Nate Ebner, David Andrews and Shaq Mason have all helped the Patriots win some or all of their three Super Bowl titles since 2014.
This week's Samonite Make Your Case question of the week is…
Who is the Patriots biggest (non-Edelman) Scouting Combine snub?
Patriots.com's Paul Perillo says …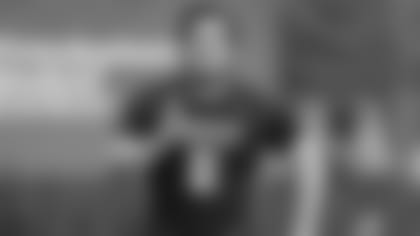 Bill Belichick has shown a willingness to draft and develop many players who weren't invited to the Combine over the years, and many of those players have gone on to have plenty of success. Among the current crop, it's hard to argue with the production the Patriots haven't gotten from David Andrews.
After going uninvited to the Combine, Andrews then went undrafted after a solid career at Georgia. But since his rookie year in 2015 he's been a fixture in the middle of the Patriots offensive line at center. After starting all 46 games he appeared in from 2016-18, Andrews missed the entire 2019 campaign while dealing with a blood clot issue. His absence was noticeable from the start as the Patriots offensive line had trouble creating cohesion all year long.
But Andrews' value wasn't just in his strong play. He quickly developed into a leader and became a captain in 2017 and 2018. He's a respected figure not just on the offensive line but among the entire team. His presence served as a calming influence, and his potential return (if he is medically cleared) would be a huge boost for the Patriots in 2020.
Patriots.com's Mike Dussault says…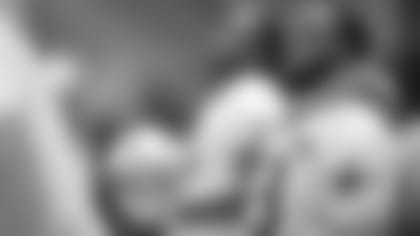 Mason's lack of height and short arms expose one of the biggest problems of the combine and that is putting too much stock in measurables. Apparently teams couldn't get over those deficiencies despite his off-the-charts athleticism. Had Mason gotten the chance to perform at the combine, he would've been a top-10 performer in four categories based on his Pro Day numbers.
Vertical Jump – 32 (tied-5th)
Broad Jump – 9'2" (7th)
40-yard Dash – 4.97 (1st)
Three Cone – 7.53 (5th)
After being selected in the fourth round, Mason would go on to start 10 games as a rookie and has since started 70 games, earning himself a five-year, $50 million contract extension that made him one of the core building blocks for the Patriots future.
Mason proves that height and length can be overrated when a prospect has unique movement skills, something that evaluators should've recognized in this case. -MD