The season has been over less than a week but that doesn't mean we can't start looking ahead. That's what Bill Belichick and his staff are already doing, and with just a couple of weeks before the Combine in Indianapolis, there isn't that much time to formulate a plan of attack.
One of the first items on the agenda will be deciding which free agents are worth keeping, and then figuring out how feasible it may be to retain them. The Patriots have several key players who are slated to hit the open market at the start of the new league year in early March. Among them are Wes Welker, Aqib Talib and Sebastian Vollmer, but there are many others as well.
With a little more than a month to go before these decisions need to be made, PFW decided to take a look at the free agents and decide which one is most important for the team to re-sign. Obviously, the Patriots can attempt to retain as many or as few as they wish, as well as use the franchise tag, but for this exercise we're limiting our choices to just one.
So, this week's Samsonite Make Your Case asks, If you could only sign one, which potential free agent should the Patriots re-sign.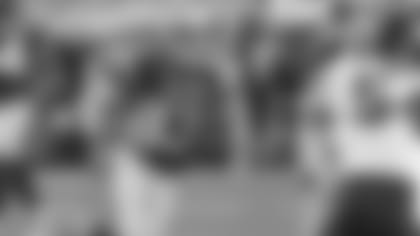 I know the value of Welker and the offense in general has come into question this week after a disappointing loss to the Ravens in the AFC title game in which the Patriots scored just 13 points. But, people missed the part that Welker was seemingly one of the few New England players on either side of the ball who actually showed up ready for the physical dogfight that Baltimore brought to the table.
Welker has been the most productive receiver in the game since he landed in New England in 2007. Regardless of who he's been surrounded by – Randy Moss, Rob Gronkowski, Aaron Hernandez or a slew of other fill-ins – Welker has always produced at an impressively high level. He's also been the perfect Patriots player in terms of doing his job, letting his contract situation play out and not allowing the business side to infringe upon his performance.
Tom Brady has a trust, confidence and rapport with Welker that's incomparable. Sure it's fair to question how many hits he's taken and when his 31-year-old body is going to start to slow down. Let's be honest, it's not going to take an Andre Johnson or Calvin Johnson contract to keep Welker. His position and age limit his value on the open market. He's more valuable to Brady and the Patriots than anywhere else.
I can't see letting Welker – the only constant, reliable, durable part of the passing game – walk away, while using big money to sign a guy in Talib, who was just OK in his short time in New England and also missed games to injury. Talib was the perfect soldier in his short stay at Gillette Stadium, but his history says that there is some risk in signing him beyond simply his ability on the field. It will take more money to sign Talib and there will be more risk. Welker is more valuable. To me, there is no decision to make. While it would be nice to re-sign both players, Welker should and must be the first to get paid. He's earned that right. He deserves it.
--AH PFW's Paul Perillo says ...
Aqib Talib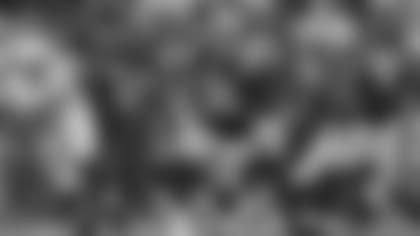 I know Talib has only been here for a short time and there are legitimate concerns about his behavior should he receive a long-term deal, but the Patriots simply need his coverage abilities in the secondary. His presence allowed other pieces to fall into place, and although the pass defense wasn't perfect, it was much better than it had been without him.
Talib has the ability to lock up one-on-one with an opponent's top receiver, and that allows some flexibility elsewhere. He's a fearless playmaker, something the Patriots lack in the back end. He also performed well in the playoffs, handling Andre Johnson well against Houston and he got off to a strong start against Baltimore before a thigh injury forced him to leave the game. And we all saw what happened after he left.
All of the Patriots players and coaches who talked about Talib raved about his work ethic and ability to fit into the locker room. Talib said he loved being a Patriot and enjoyed being part of a winning atmosphere in Foxborough. We all know that means nothing if he doesn't get offered a fair contract, but based on his half-season of work – as well as the overall boost he gave to a sagging defense – the Patriots need to bring him back.
--PP
Now it's the fans turn to cast their vote in this week's Samsonite Make Your Case poll question.
http://polldaddy.com/poll/6855130/