Almost from the moment Jimmy Garoppolo completed his first victory by taking a knee in the waning seconds of the Patriots season-opener in Arizona, the discussions began. When Garoppolo topped his debut by ripping apart the Miami Dolphins a week later before getting injured, those cries intensified.
Should the Patriots move on from Tom Brady and turn the reins over to the young Garoppolo? It seemed fairly ridiculous as recently as a month ago but after watching Garoppolo perform, and realizing that Brady is 39, suddenly it's not so crazy.
For the purposes of our exercise we're eliminating the financial component from this equation as well as any potential packages each may be able to retrieve via trade. Simply stated, this week's Samsonite question is: Would you rather have two years of Brady or 10 of Garoppolo?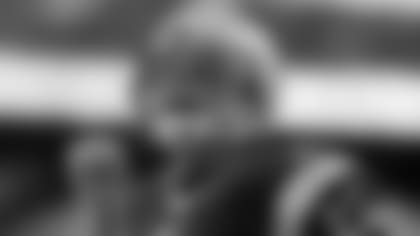 Sometimes there are players who transcend above all others and Tom Brady is one of those players. While it might be easy to evaluate a situation on paper - a 39-year-old quarterback vs. an up-and-coming 24-year-old one - decisions like this aren't made that way. Brady has done and meant so much to the team, organization and entire New England region. He's still playing at an incredibly high level and takes great care of himself. He's always said he wants to play into his 40s, so, why should we doubt him? Jimmy Garoppolo looks like a terrific young quarterback, but is it realistic to expect him to exceed Brady? I don't think so, and Brady is still throwing it as well as he ever has. Ride it out for as long as Brady is performing and that will give the Patriots the best opportunity to continue competing for and winning Super Bowls.
- AH PFW's Paul Perillo says ...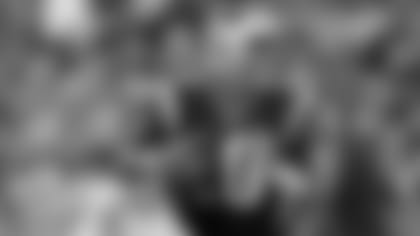 It's terribly unfortunate that Jimmy Garoppolo was injured in just his second start replacing Tom Brady at quarterback because I believe what we saw is just the tip of the iceberg. Brady is, was and probably always will be great. The legacy he will leave when he finally hangs them up will perhaps never be surpassed. But no one, not even Brady, can play forever. The Patriots have a quarterback in Garoppolo who looks like he could be a very worthy successor to his throne. While he will likely pale in comparison to Brady - who wouldn't? - he seems ready to lead the Patriots to plenty of success in the future. Young replaced Montana, Rodgers replaced Favre, Luck replaced Manning ... why can't the Patriots be fortunate enough to have a capable quarterback replace their legend? The future is Garoppolo.
- PP
Now it's your turn to cast a vote in this week's Samsonite Make Your Case poll question.
[wysifield-embeddedpoll|eid="474826"|type="embeddedpoll"|view_mode="full"]