The Patriots depth chart at wide receiver underwent some changes in the offseason. Danny Amendola, a long-time trusted member of the receiving corps, was lost to Miami through free agency. Brandin Cooks, who despite an up-and-down season was a big part of the offense down the stretch, was dealt to Los Angeles before the draft.
That left Julian Edelman and Chris Hogan as the only two proven performers among Tom Brady's corps of wide receivers. Now it appears the Patriots will be without Edelman for the first month of the season after the rehabbing wideout tested positive for PEDs. Although he is appealing the four-game suspension, the team has to prepare for the possibility of him being out in September.
So, where does that leave the Patriots passing game? Malcolm Mitchell showed promise two years ago as a rookie, but has since not been able to get on the field due to a knee injury. Phillip Dorsett and Kenny Britt spent time in New England last season but neither made much of an impact.
That leaves a pair of veteran free agent additions in Jordan Matthews and Cordarrelle Patterson. Matthews is far more accomplished as a receiver than Patterson, but neither has done anything as a member of the Patriots. Beyond those two is a pair of young slot receivers – Riley McCarron and Braxton Berrios – and Cody Hollister. McCarron and Hollister were on the practice squad a year ago while Berrios was selected in the sixth round of April's draft. None of them figure to be much of a factor in 2018.
Those are the options at wide receiver in Edelman's absence. This week's Samsonite Make Your Case question is: Which Patriots receiver needs to step up most if Edelman's suspension holds up?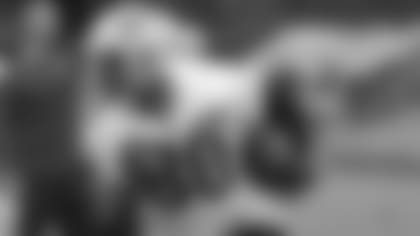 PFW's Andy Hart says ...
It won't be easy to replace Julian Edelman, even for just a month, and the Patriots offense won't look the same without a real option in the slot. But Jordan Matthews has the track record to succeed in the slot, albeit in a different manner than Edelman.
Matthews has been a productive receiver when healthy, and based on the spring he looks to be a good shape at the moment. In his first three seasons in the league, Matthews caught 67, 85 and 73 passes, respectively, before dropping to 25 last year in an injury-plagued campaign.
Despite his size (6-3, 212) Matthews has the ability to play in the slot as well. In Philadelphia he was quite productive working inside and if he can establish a rhythm with Tom Brady I believe that will be the case in New England as well.
As long as Matthews is healthy, he'll catch the ball.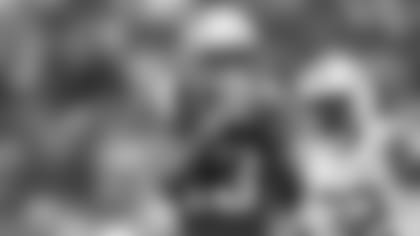 PFW's Paul Perillo says ...
I would love to answer Malcolm Mitchell for this question but there is just too much uncertainty surrounding his health. I liked what I saw of Phillip Dorsett this spring, and I believe he has the versatility to make plays inside and out in the Patriots offense.
His opportunities were limited last season but when Tom Brady looked in his direction he frequently made the play. He has speed to get deep but also the quickness to get open underneath, which is an area the team would be lacking in Edelman's absence.
Assuming Dorsett can continue to develop, I expect him to step up and become a bigger part of the offense in his second year in Foxborough. With Edelman out, he'll certainly get that opportunity.
Now it's your turn to cast a vote in this week's Samsonite Make Your Case poll question.