Teams that are accustomed to winning like the Patriots are usually littered with big names who receive plenty of credit. Tom Brady, Rob Gronkowski, Devin McCourty, Julian Edelman and many others are household names – not just around New England but all across the league.
The best teams also have quality role players who sometimes don't receive the credit they deserve but nonetheless perform in a manner that helps the team continue to win. Not unlike the Bruins Seventh Player Award, these players are often unsung while exceeding the expectations many fans had entering the season.
This week's Samsonite Make Your Case question is looking for the Patriots version - and unsung hero who flies under the radar and has exceeded our expectations.
So with the playoffs kicking off for New England tomorrow night, who has been the Patriots unsung hero this season?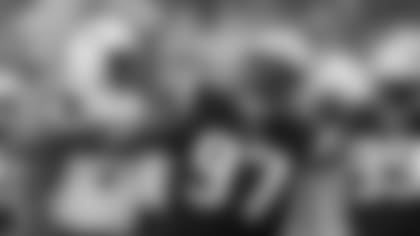 There's been a lot of talk about the playmakers on the Patriots defense this season but very little of that has been about Alan Branch. The Patriots finished the season as the third-best run defense in football and Branch is a big reason why. 
He has been outstanding at the point of attack with his size and strength allowing him clog rushing lanes and control the interior of the line. He's also been a vocal and energetic force with his infectious enthusiasm and post-play celebrations becoming a staple of every game. 
Branch doesn't get much of the credit for how well the defense has performed but without him things would look a lot different - especially against the run. After his slow start to training camp and later team-issued suspension, I wasn't expecting Branch to become such an important piece, but he's been just that.
- AH PFW's Paul Perillo says ...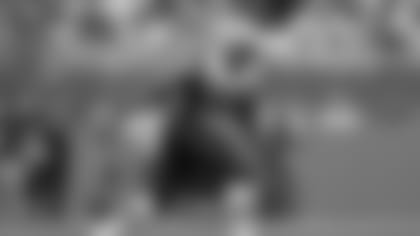 There are some interesting candidates for this honor but I'm going with Trey Flowers. Entering the season I thought Flowers might be able to earn himself a role as a part-time sub rusher after he showed some promise in his abbreviated rookie season. He's turned into a starter at defensive end, pushed veteran Jabaal Sheard into a secondary role and become a force on the edge. 
What's truly been surprising to me is his ability to play the run as well as rush the passer. He's shown the versatility to move inside and hold his own there as well, and during the second half of the season he's been arguably the best player in the front seven. Meanwhile he's only recently started to receive some credit for the solid work he's done most of the season. 
Flowers came out of nowhere to become one of the best members of the defense. 
- PP
Now it's your turn to cast a vote in this week's Samsonite Make Your Case poll question.
[wysifield-embeddedpoll|eid="517311"|type="embeddedpoll"|view_mode="full"]