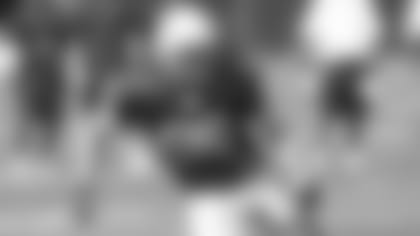 ]()Less than two full days into training camp and Patriots linebackers are becoming an endangered species. First veterans Tedy Bruschi and Ted Johnson announced they would not be part of the 2005 plans for health reasons. Then one of the odds on favorite to take Johnson's place – Monty Beisel – was forced out of action as well.
For the second straight practice, Beisel was not on the field with the rest of his teammates. The Patriots announced only that the linebacker "tightened up" but would not specify any further injury. He also missed Friday's evening session after taking part fully in the morning workout and speaking at length with the media. No word on a possible return date.
Beisel worked at one of the inside spots most of Friday morning alongside Chad Brown. Both are trying to acclimate themselves to a new system in New England, and Beisel in particular figures to need the work given his lack of experience playing linebacker. But that's on hold – at least for now – as he works his way back on the field.
That left Brown and Mike Vrabel on the inside Saturday afternoon, with Brown manning the 'mike' position. A veteran of 12 NFL seasons and countless defensive schemes, Brown said during June's mini-camp that the only linebacker position he'd never played was the 'mike.' At least in practice, that is no longer true.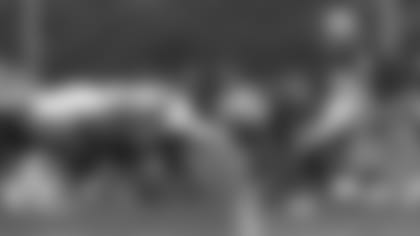 ]()"Just like Troy Brown practices DB work, all the linebackers kind of rotate around and play different spots," Brown said. "I won't be surprised no matter where I play. I've been asked to learn them all and hopefully I can get a chance to get them down and play them."
The personnel losses also affected the outside as Vrabel slid over and worked next to Brown and second-year player Eric Alexander worked inside as well. With Willie McGinest remaining out of pads, that left Rosevelt Colvin and third-year man Tully Banta-Cain as the outside linebackers with the first unit.
As for Brown, he says the inexperience of playing the middle linebacker spot means little given the overall nature of the position.
"Each [linebacker] position has about 30 or 40 percent of it that is unique to that position," Brown said. "But the rest of it is linebacker. It's getting off blocks, making tackles, covering receivers, rushing the quarterback … I've done that in a few different places in a few different ways.
"There has been some retention from June so when things are introduced it's not for the first time," Brown added. "But the tempo of training camp is obviously different from mini-camp so I have to be that much sharper."
Wide receiver P.K. Sam was forced to leave practice and join those not dressed for the workout in the bubble. Sam was in full pads and started the drills but removed himself and spent time with the training staff. He removed his shoulder pads shortly thereafter and joined McGinest, Ethan Kelley, Bethel Johnson, Chad Morton, Tim Dwight and Cedric James – all of whom missed Friday's workouts as well – in the bubble for conditioning work.
Tight end Daniel Graham also missed practice and was among the bubble boys in shorts, although it is unknown whether he suffered any injury. The more likely scenario was, like Chad Brown, Rodney Harrison and Christian Fauria for Friday's second practice, it was simply a dose of preventive medicine and a day off.
Richard Seymour continued his holdout, and Bill Belichick continued his practice of saying little about the subject. After reporting that he "hadn't seen him" when asked about Seymour, the coach later offered to "lend a hand" to the media, which obviously will monitor the whereabouts of the three-time Pro Bowler on a daily basis.
"You don't need to ask the questions every day," Belichick said. "If there's something, I'll lead right off with it. I'll tell you right off the bat, 'This is what's new.' But right now, I'm focused on the players that are here, and that's what I'm going to do – do the best I can to coach the players that are here. There is no news to report at this time."
Looking for an early camp eye-opener? Check out veteran cornerback Chad Scott. Among the many new faces in Foxborough this summer, Scott seems to be the forgotten man. Perhaps his varied injury history from his days in Pittsburgh has dampened the spirits of Patriots fans regarding his potential, but Scott has shown some strength, speed and a willingness to get physical with receivers during the first three practices.
Ho locked up with Deion Branch on a few occasions during Saturday's workout. Branch is no easy assignment for any cover man and Scott more than held his own. On one play in particular the former first-round pick out of Maryland really blanketed Branch and forced an errant throw from Tom Brady. Branch tried to get deep down the sideline and Brady was looking his way, but Scott stayed with the elusive wideout stride for stride and the pass had no chance of being completed even if Brady's throw had been on target.
He followed that up with several pass deflections during the remainder of practice, and even on the occasions where his man wound up making the catch, he was generally showing very tight coverage and forced the throw to be perfect. The one negative was the likelihood of him drawing a flag or two with his physical style, as he obviously is not afraid of getting his hands on the receiver.
As is often the case with weekend practices, several players enjoyed time with their families following the practice. Harrison beamed with an ear-to-ear grin as his son, Christian, romped all over the Gillette Stadium practice fields. … The first string offensive line had one change from Friday:Tom Ashworth took Brandon Gorin's spot at right tackle. Gorin worked at left tackle with*the second group, which also consisted ofBilly Yatesat left guard,Russ Hochsteinat center, Gene Mruczkowskiat right guard and rookieNick Kaczurat right tackle.Victor Leyvaalso rotated with Mruczkowski. …Undrafted rookie free agentKyle Eckel, who worked as a fullback at Navy, took reps at running back. …Plays of the day – Offense:Little-known newcomerBam Childress, who has been very active in his first two days as a Patriot, made a terrific diving catch behindTyrone Pooleon a deep fade route fromRohan Davey. Defense: CornerbackDuane Starksprevented a completion with a great diving deflection of a Brady pass over the middle intended for David Givens. … Director of Pro PersonnelNick Caseriocontinued to work with the running backs asIvan Fearsremained absent as he deals with a health problem. … Special teams coachBrad Seelygot some work in with the kick return team asKevin Faulk,Patrick Pass,Ellis Hobbs,Cedric Cobbs, Childress andEugene Bakertook turns handling the kicks. Two second-year safeties –Guss ScottandDexter Reid– worked with the first unit as the outside men in the front five. … The offense got some work with the two-minute drill toward the end of practice. Brady was his usual sharp self, hooking up with Branch for several completions while the first unit was on the field. He even tried to fool the defense with a fake spike on one play, butEugene Wilson* and Starks didn't take the bait and were in position to stop Branch after a short reception. But Davey struggled when the twos got their chance. He misfired badly on a ball over the middle, and then had a pass intended for Childress picked off by Hobbs. … The Patriots will be back at it on Sunday with two sessions. The morning practice is scheduled to run from 8:45 a.m.-10:45 a.m. and the evening session will run from 5:30 p.m.-7:30 p.m. Both practices are open to the public, but as always, check with patriots.com for the latest schedule changes.