Third preseason games are supposed to give us the most realistic look at a team's starting squad. Not good news for Patriots Nation as New England fell behind 24-3 by the half on shoddy play in all three phases of the game.
Matt Gutierrez showed some promise with his second half performance, however. He was 14 of 20 passing for 217 yards and two touchdowns albeit against the Philly second teamers.
Another listless first half of play for the Patriots offense paired with soft defense and horrible special teams play had New England looking terribly oovermatched.
With Brady yet to make an appearance in preseason, Cassel had the entire first half to himself and failed to instill any confidence in the Patriots faithful. His 5 of 10 passing for 43-yard performance told little of the story. He was off the mark on short passes to Randy Moss and Jabar Gaffney and aside from a big run for 22 yards and a nice scramble and completion to David Thomas, Cassel looked out of sorts while the Eagles defense dominated play.
The Patriots defense didn't look much better than their counterparts. Donovan McNabb was good for 180 yards passing and Philly runners picked up another 68 yards.
Like last week, the Patriots opponent extended a drive to begin the game and ended up with points. But unlike last week, the Patriots defense held on to allow only three points as McNabb's third and goal pass from the six intended for L.J. Smith was broken up by Tedy Bruschi. David Akers was good on a 24-yard field goal. That might have been the highlight for the defense.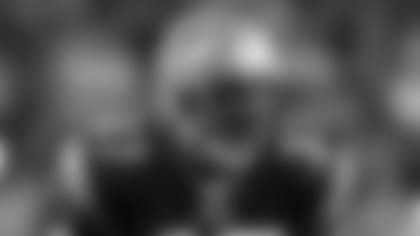 ]()Rodney Harrison was back in action and very active on that first drive. Mike Wright also returned to the field and started in place of Ty Warren on the left side of the defensive line.
The Eagles added seven on their third drive. After beginning the series with seven consecutive runs, McNabb found Smith for 18 yards and then Jason Avant for a 7-yard score.
By the 4:24 mark of the second quarter, it looked like Philly had made the lead 17-0 on a 7-yard McNabb to Hank Baskett pass. However, as Baskett extended his body across the goal line, replay showed he lost his grip of the ball and fumbled out of the end zone. By rule, the Patriots took over on the 20 on the touchback.
Cassel immediately went for it all, looking long to Moss. Moss was flanked by two Eagles defenders and flags flew as the ball fell to the ground. With the pass interference call, the Patriots picked up 47 yards to the Philly 33. After Kevin Faulk lost 4 yards on a run, Cassel escaped pressure and hit Thomas in stride for 20 yards to the 17.
That was as far as New England could get with an illegal motion penalty on Moss and a ball that arrived late to Chad Jackson broken up by Lito Sheppard. Stepehn Gostkowski was good on a 35-yard field goal to make it 10-3.
What followed was a complete breakdown in special teams coverage as Quintin Demps took Gostkowski's kickoff and went 101 yards for six.
New England's offense was forced to give the ball back to the Eagles with 14 seconds left in the half. Cassel's woes continued as he was sacked on first down and had his third down pass batted down. Things went completely sour when DeSean Jackson took Chris Hanson's ensuing punt back 76 yards for yet another special teams score to make the count 24-3 at the half.
After a promising first drive of the second half fell short for the Patriots due to penalties on Logan Mankins and Nick Kaczur along with a third and 17 sack of Cassel, the Eagles took over after the punt on their 4. Kevin Kolb replaced McNabb at quarterback but the results were the same as he engineered a 90-yard drive including a 42-yard bomb to Mike Gasperson over Terrence Wheatley. New England held at its 6 and Akers hit a 24-yard field goal.
Gutierrez came in the game down 27-3 with 4:04 left in the third quarter. On his first play he lofted a pass to the left sideline that C.J. Jones made a nice play on, reaching over defender Kyle Arrington for the catch and 24 yards. Gutierrez followed with an 8-yard pass over the middle to Heath Evans, 8 to Kelley Washington and 16 yards to Jackson on third and 16 from the Eagles 42. Later in the drive, Gutierrez continued making plays when he hit Evans for 16 yards on a play in which Evans did a nice job keeping in bounds as he picked up extra yards down the sideline on third and 12. Ray Ventrone pitched in with a Wes Welker-like 11 yard catch over the middle down to the 1. That's where Jackson hauled in a rainbow in the corner of the end zone for the score.
Gutierrez hooked up with Ventrone later in the fourth quarter for pick-ups of 21 yards and then 8, and the Patriots benefited from a phantom pass interference call for a 35-yard gain but could only get as far as the Philly 39 having started on their own 3. Gutierrez was sacked on fourth and 7 and the Eagles took over with 4:09 left to play.
A minute later the Patriots had the ball back.
This time New England was backed up to its 1-yard line after a fine punt by Sav Rocca. Gutierrez quickly got out of trouble with a 31-yard pass to tight end Tyson DeVree. Two plays later, BenJarvus Green-Ellis held onto a screen pass for 18 yards to midfield and the two-minute warning.
After the break, Gutierrez threw one up down the left sideline. The ball was underthrown -- perhaps by design -- and Jones made a nice play in turning his body to make the catch at the 13-yard line. Even a Jackson false start couldn't stop this drive as Ventrone caught a 9-yard pass to the 9. On the next play, Gutierrez found Jones over the middle in the end zone for his second touchdown pass of the night to make the final score 27-17.
New England will finish up the exhibition season next Thursday against the Giants.