PHILADELPHIA - Musings, observations and the occasional insight as we absorb the wildly entertaining opening round of the NFL's first outdoor draft, hard by the Rocky steps at the Philadelphia Museum of Art (it's somehow fitting that we're in Philadelphia after losing director Jonathan Demme this week)...
So much for the notion that the top quarterbacks in this draft left a lot to be desired, which was the narrative for most of this interminable draft build-up. As it turns out, they were greatly desired, so much so that all three teams that drafted passers traded up to select their quarterbacks of the future in the top 12 picks.
Repeat after me, it's a quarterback-driven league, and if you don't have a quality arm, you don't have a chance. Chicago stunned the NFL world by moving from No. 3 to San Francisco's No. 2 slot for North Carolina's Mitchell Trubisky. Kansas City made a major commitment in jumping a whopping 17 spots (from No. 27 to Buffalo's No. 10) to nab Texas Tech gunslinger Patrick Mahomes. And Houston, those always searching Texans, moved from No. 25 to Cleveland's No. 12 pick, to get their hands on the productive and polished Deshaun Watson of Clemson.
Maybe these quarterback options weren't so middling after all. So many fell for the head fake on the arms race, but once again it was the story of the first round, as so often the quarterback moves are.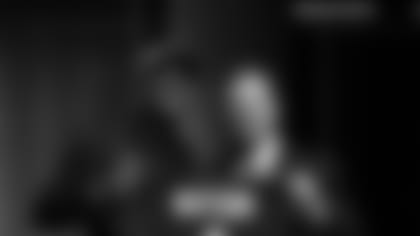 In order, here's how I ranked the big quarterback trades/picks, as they made the headlines that mattered most Thursday night:
In first place is Houston's aggressive move to get Watson. Then comes Kansas City going all-in to get Mahomes, and finally, Chicago's somewhat puzzling mini-move to secure the services of Trubisky.
For starters, Watson has a playoff team to take over and plenty of talent around him, not to mention good coaching in Bill O'Brien and company. He may have been disappointed to be the third quarterback off the board, but he may be the big winner in the long run. It's a good spot for the ex-Tiger.
Mahomes going to Kansas City coach Andy Reid is a solid break for the rookie, because Reid's track record says Big Red knows quarterbacks, from Brett Favre to Donovan McNabb. Reid worked with the big-armed, risk-taking Favre early on in his Green Bay tenure, and he undoubtedly sees echoes of No. 4 in Mahomes' style of play.
As for Trubisky, the Bears are a mess of a team, with a coach (John Fox) and a general manager (Ryan Pace) facing a hot-seat season that could easily cost them their jobs. If next year's class is thought to be much deeper at quarterback than this year's, why not give newly signed free-agent passer Mike Glennon a year as the starter and only then assess the position's need? The obvious reason that makes sense to me is Chicago's decision-makers felt a sense of desperation to win enough this year to keep their jobs. Fox and Pace have now they've staked their job on Glennon and a rookie quarterback. That's not the best recipe for job security.
To be fair, Trubisky might end up being a franchise-changing decision. If so, good for Chicago. But the Bears are a 3-13 team that gave up a boatload of draft capital when they have a team with multiple needs. And are we certain someone was about to trade up to No. 2 San Francisco and snatch Trubisky away from the No. 3 Bears (perhaps Cleveland was making a strong bid?)
Chicago giving up its No. 3 pick, a third and fourth-rounder this year, and a third rounder in 2018 for one draft slot of movement is a substantial price to pay for a quarterback with just 13 collegiate starts on his resume. They say if you're trading up and surrender a ton, you're at least supposed to be doing it in pursuit of a quarterback.
Darn nice of Cleveland to keep helping the Texans out of their hole at quarterback. First the Browns take Brock Osweiler off Houston's hands earlier this offseason, and now Cleveland paves the way for the Texans to get Watson. The Browns suddenly own Houston's first and second round picks in next year's draft, courtesy of the two moves. Bill O'Brien should be sending Hue Jackson and the Browns a series of heartfelt thank you notes.
But the funny thing is, as much as I love the disciplined Myles Garrett pick at No. 1 by Cleveland, how come the Browns for the second year running did not like the quarterbacks the rest of the league decided to trade up for? Okay, maybe they wanted Trubisky and couldn't get him, but still, what do the Browns know about quarterbacks that others in the NFL don't know? Based on their abysmal record at the game's most pivotal position, not much.
But in addition to all the picks it owns in this year's draft, Cleveland has amassed five selections in the first two rounds of next year, too. At one point does the NFL declare the Browns to be obsessive hoarders and move to disperse their stockpile?
That said, Cleveland walked away from the first round with an eye-opening three selections, and that's not a bad night's work. New defensive coordinator Gregg Williams got his wishes granted with both Garrett and Michigan safety Jabrill Peppers (No. 25) to work with, and the offense gained a legitimate big-time weapon in University of Miami tight end David Njoku at No. 29. No answer at quarterback or not, the Browns added a ton of talent to their roster in the first round.
Take a moment to trace the recent history of the quarterback position in Houston: Brian Hoyer starts the team's playoff game against Kansas City after the 2015 season, losing 30-0 to the Chiefs. Then comes the Brock Osweiler mega-signing. Then the Tom Savage inserted into the starting lineup move unfolds. Then the dump Osweiler development takes place. Then the nascent bid to get Tony Romo away from Dallas fails. And now Watson, the quarterback for the defending national champion Clemson Tigers, is the new guy under center.
A truly staggering turn of events. Repeatedly.
Talk about an echo of history you don't want to replicate. In 1998, San Diego took Ryan Leaf after trading out of its No. 3 spot to the No. 2 slot. The Bears move for Trubisky followed the same numerology. That better be mere coincidence for Chicago's sake.
Speaking of quarterbacks taken No. 2 overall, it's a real mixed bag since the 1970 merger. There are some hits, but quite a few misses as well. The list includes Carson Wentz to Philadelphia last season, Marcus Mariota to Tennessee in 2015, Robert Griffin III to Washington in 2012, Donovan McNabb to Philadelphia in 1999, Leaf by the Chargers in 1998, Rick Mirer to Seattle in 1993, Bert Jones to Baltimore in 1973, and Archie Manning to the Saints in 1971.
Imagine how much a Patriots trade of Jimmy Garoppolo might have yielded if Trubisky cost that much of a haul from Chicago? And Washington could probably get a mint for Kirk Cousins about now, too. There were rumors and false reports that the Browns were making a move for Cousins Thursday night, but we all know Cleveland doesn't need no stinking quarterback. They've got Cody Kessler, Kevin Hogan and Osweiler.
Yep, I think that John Lynch guy might just have the hang of this NFL general manager gig already. He hoodwinked the Bears for the No. 2 pick, and San Francisco still walked away with Stanford defensive lineman Solomon Thomas, one of the players they were consistently linked to in recent weeks.
That's the way you play the draft game. The 49ers at one point owned six of the top 111 picks in this year's draft (before trading away a second-rounder and fourth-rounder to select Alabama linebacker Reuben Foster at No. 31), and that's pretty impressive work for the new Lynch-Kyle Shanahan regime. San Francisco has built a potentially loaded defensive line in the past three drafts, and they have a chance to make a significant step back toward respectability in 2017.
So much for the idea that skipping your bowl game could significantly impact your draft stock. LSU's Leonard Fournette and Stanford's Christian McCaffrey skipped their bowl games, and both running backs fared quite well, thank you, going in the top eight. Fournette went to No. 4 Jacksonville, as so many expected, and McCaffrey went eighth to Carolina, which was also an anticipated destination.
Maybe we have just seen the establishment of a new normal for running backs, a position with a very short shelf life in the NFL. No bowl game? No problem.
I think Panthers fans are going to fall head over heels in love with McCaffrey's versatile skill set, because he can affect the game in so many different ways. At running back, receiver, in the slot, and in the return game. He's exactly what Cam Newton needs in Charlotte, someone dependable who can help shoulder the offensive load.
And put me down for believing McCaffrey is big enough and durable enough to handle 15 to 20 touches a game. He averaged 30 touches a game in his final two years at Stanford, and he didn't wear down or get injured. The kid is a phenomenal athlete and I'm putting him down as my early favorite for NFL Offensive Rookie of the Year.
You know who had a great night Thursday? Blake Bortles. The Jacksonville starting quarterback got the power-run game that Fournette can add to the Jaguars backfield, plus the franchise did not go after a first-round quarterback as some had predicted. Jacksonville is apparently still Bortles' team to lead, even if the decision on his 2018 option has yet to be made.
With all that offensive talent going in the top 10 - seven of the picks were on that side of the ball - the great pool of defensive talent in this draft got pushed down. And that greatly benefitted the No. 11 Saints, who were desperate for defensive help.
As it turns out, good move not going after Malcolm Butler via trade or restricted free agency, New Orleans. The Saints wound up lucking into the draft's best cornerback in Ohio State's Marshon Lattimore, a player many projected in the top five, me included. There's no real need for Butler in the Big Easy now.
*A quick trip around the AFC East in the first round:
How can you not love the Jets' grabbing LSU safety Jamal Adams at No. 6, given that NFL personnel evaluators believe he might be one of the two most elite talents in the draft, along with Texas A&M pass rusher Myles Garrett? I had Adams mocked to San Francisco at No. 2, and I'm sold on his star potential. He's not going to be cowed by playing on the New York stage, and he's instantly the best player the Jets have in their mediocre secondary.
Not used to typing these words, but…. good work, Jets.
And I heartily endorse the trade the No. 10 Bills made with No. 27 Kansas City. Buffalo picked an extra third rounder this year and gets the Chiefs first-rounder next year as well for making the big move down. That's how you build a roster with affordable and sustainable talent. With the No. 27 selection, Buffalo did solid work getting a replacement for new Patriots cornerback Stephon Gilmore, taking four-year LSU starter Tre'Davious White.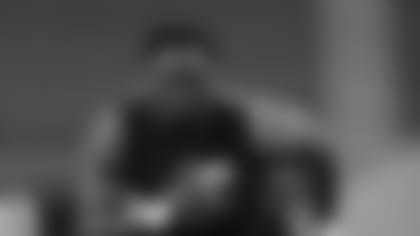 Lastly, Miami added a very well-regarded pass rusher in Missouri defensive end Charles Harris at No. 22. He's going to add burst off the edge for the Dolphins, and complicate life for the division's quarterbacks.
With the defending champion Patriots sitting out the festivities Thursday night, it was an impressive showing for the rest of the division. I'm not ready to declare the yawning competitive gap has been closed between New England and its three pursuers, but it definitely got a little smaller after the first round.
It was a surprisingly difficult night to be an all-star prospect from the University of Alabama. Stud defensive lineman Jonathan Allen dropped to 17th Washington in part due to his arthritic shoulder issue, and productive linebacker Reuben Foster slid all the way to No. 31 San Francisco due to that diluted drug test, a shoulder issue and being sent home from the combine due to questionable behavior.
Along came Baltimore general manager Ozzie Newsome, an Alabama great, to stop the Crimson Tide's red face routine by selecting Alabama cornerback Marlon Humphrey at No. 16. That was followed up with Alabama tight end O.J. Howard going 19th to Tampa Bay.
Cornerback Gareon Conley surprisingly was taken 24th overall by Oakland, despite being named a suspect in an rape investigation. Many teams dropped him off their board altogether after the rape allegation surfaced, but the Raiders must have felt confident that his name will eventually be cleared, otherwise they took a wildly unacceptable level of risk with their first-round pick.
Okay, so there was no prospect in a gas-mask bong video surfacing like last year, but you have to admit, 2017's first round was still a wild affair. And it might not slow down too much in rounds two and three on Friday night.