Musings, observations and the occasional insight as we try to definitively figure out what passes for a legal end zone celebration in the NFL these days (at least it's not as complicated as a catch).…
Pressure isn't really a discernible part of the NFL landscape in May. At this point in the proceedings, the bullets aren't live, players and coaches aren't on edge, and there are no wins or losses to keep track of. But the pressure is nonetheless quietly building throughout the offseason, because everyone knows what's on the way, and that show time will be here sooner than we probably realize.
September always looms, and when it arrives, the pressure to produce will be inescapable. There will be a ton of it applied in many locations around the league, but as I consider the tandems who will begin the 2017 regular season under the gun, I keep coming back to the pairing of second-year Rams quarterback Jared Goff and new Rams head coach Sean McVay atop my under-pressure list.
Not pressure in the now-or-never sense, mind you. McVay will get his typical honeymoon period in L.A., and patience is being preached with Goff, the young passer the franchise gave up so much for last spring. It's not make-or-break time in either case.
But when the quarterback you drafted No. 1 overall is still waiting for win No. 1 as his second season dawns (he went 0-7 as a rookie), there's undeniable pressure. And when the coach you hired to resurrect the franchise is so far known primarily for being the youngest in league history at 31, with two of his own players older than he is, naturally there are a lot of eyes being trained on you.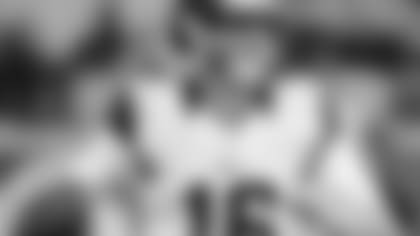 So far, those watching the early days of the McVay-Goff marriage unfold seem to really like the vibe of the pairing. They are said to have formed "a terrific connection'' since McVay arrived in SoCal, with the duo challenging and pushing each other in ways that has inspired optimism among the ranks of the Rams.
Goff, 22, has shown more confidence in and aptitude for McVay's quarterback-friendly offense than he ever did under the Jeff Fisher-led coaching staff last season, and his understanding of the team's new offensive concepts and route designs has been impressive thus far. Instead of first-year offensive coordinator Rob Boras and second-year quarterbacks coach Chris Weinke — who were both on Fisher's final staff in 2016 — Goff has at his disposal offensive coordinator Matt LaFleur, who was Atlanta's quarterback coach the past two seasons, and quarterbacks coach Greg Olson, who has been an offensive coordinator for five different NFL teams.
It's way too early to know if the lights have truly gone on for Goff in year two, but so far in offseason workouts he looks more comfortable, more in charge, with a better grasp and understanding of the position. He's said to have come a long way in a short time under McVay's tutelage, and he's even bulked up a bit, adding five or 10 pounds by his estimation to his 6-4, 215-pound frame.
It's easy, of course, to accentuate the positive in May, but Goff's rookie-season deer-in-the-headlights look seems gone. One observer even noted how well Goff rolled with it the other day when McVay's "inner Chucky'' came out during an OTA session, with the coach's well-known penchant for a Jon Gruden-like fit of temper on full display for the first time.
Handling a hot-headed coach in May is one thing. Coping with what opposing defenses will throw at him starting in September is another. Last season, Goff was sacked 26 times in his seven games of action, completing just 54.6 percent of his passes, with five touchdowns and seven interceptions. Those stats better represent rock-bottom in Goff's career, with a trajectory that takes him much, much higher in 2017. Or he'll wear that No. 1 pick designation like an albatross.
But 2017's pressure-packed game days are still months away in L.A. Goff and McVay are starting fresh, and the Rams are starting over. It's only May, thankfully, and that means there's still time to prepare for the challenges that await.
Goff and McVay aren't the only tandems under pressure this season. Here are five more that quickly come to mind:
1. Jets head coach Todd Bowles and general manager Mike Maccagnan
It's a rebuilding project in reverse in New York; from 10-6 and just missing the playoffs in 2015, to 5-11 and coming apart at the seams in 2016, and now a club that some are projecting to be the league's worst in 2017. If the current trends hold, Bowles and Maccagnan will lead everyone's hot-seat rankings by mid-October. And deservedly so based on the won-loss results.
2. Patriots cornerbacks Stephon Gilmore and Malcolm Butler
Gilmore enters this season trying to prove he was worth the $65 million No. 1 cornerback money he received from New England in free agency. Butler is a much more proven commodity to the Patriots, but he's got the pressure of still trying to earn a security-producing long-term deal as he plays his final season before being eligible for unrestricted free agency. At best it's an awkward situation in the Patriots secondary, with Gilmore being the new guy who just got paid (well), and Butler being the popular and true No. 1 corner who still feels under-appreciated. On three, teamwork!
3. Washington team president Bruce Allen and owner Daniel Snyder
Did Allen and Snyder just pull a modified Jed York/Trent Baalke/Jim Harbaugh routine and run off the best general manager and personnel evaluator the franchise has had in a long time in the departed Scot McCloughan? Because this one has the makings of that self-inflicted fiasco in San Francisco. McCloughan did fine work in Washington, with Jay Gruden's over-achieving team winning the NFC East at 9-7 in 2015, and just missing at 8-7-1 in 2016 after a slow start. We saw where power trips in the front office got the 49ers the past two years. Will history repeat itself with this short-sighted move in D.C.?
4. Steelers receiver Martavis Bryant and Sammie Coates
When Pittsburgh drafted USC pass-catcher JuJu Smith-Schuster in the second round — the highest the Steelers have taken a receiver since 2008 — Bryant and Coates engaged in a little Twitter banter, with Bryant labeling Smith-Schuster "Sammie coates replacement.'' For his part, Coates responded with an appropriate "Hahahahahaha.'' Neither veteran has been too dependable for Pittsburgh due to suspensions and injuries, so let's just consider them both being put on notice in Steel-town. As coach Mike Tomlin reminded them: "Play nice, boys.'' And play well, or one of you could be gone.
5. Bengals coach Marvin Lewis and owner Mike Brown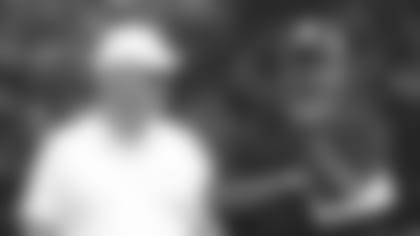 Brown is notoriously slow and hesitant to make changes, but at some point the damn has to break in Cincinnati, where the pressure has been slowly building since, oh, 1991 or so. Lewis is in the final year of his contract, and after missing the playoffs for the first time in six seasons in 2016 (6-9-1), it might finally be last stand time for the league's second-longest tenured coach (2003-present). The Bengals offense has to rebound, and that's why Lewis and Brown were willing to draft receiver John Ross (ninth overall) and running back Joe Mixon (second round) higher than lots of other teams were, reflecting the pressure to win now in Cincinnati. The Bengals are more tolerant of the status quo than 31 other NFL franchises, but it just won't do this year.
NFL owners this week called a surprising delay of game, moving the February 2021 Super Bowl that had been scheduled for Los Angeles to Tampa, and giving the new $2.6 billion stadium under construction in Inglewood, Calif., the 2022 game instead. That news came on the heels of last week's development that due to an uncommonly wet winter, the Rams and Chargers new stadium project was behind schedule and wouldn't open until 2020, a year later than originally planned.
While the league has a rule that no first-year venue can play host to a Super Bowl, many observers thought Los Angeles would apply for a waiver to circumvent it, and easily be granted one by the owners. But in reality, L.A. didn't make a big push to keep the 2021 Super Bowl, because after all, what's in a number?
"There's no reason to rush it,'' Rams executive vice president of football operations and COO Kevin Demoff said Tuesday. "No one remembers what year people host the Super Bowl. They remember if you do a good job or not. Our perspective was, whether it's pushing the (stadium) project back a year or volunteering to move the Super Bowl back a year, Los Angles is too important to get it wrong.''
And don't forget, the new stadium in Inglewood is more than a new stadium, in that the building will sit as the centerpiece amid a 300-acre sports and entertainment district near the Los Angeles International Airport. Having the Super Bowl there potentially without the entire complex being open and operational in early 2021 wasn't going to allow for the area to put forth its best possible Super effort. So waiting another year was the easy call in L.A. Delay of game or not.
As much as football coaches always say cutdown days are the hardest days of the year for them, I would expect there's much rejoicing in their ranks in light of the news that the NFL will now just cut once in the preseason, from 90 players down to 53 for the regular season, with no interim cut to 75 after the third preseason game.
But what I really want to know is if anybody ran this rule change past the folks at HBO who make "Hard Knocks,'' because they have seemingly built a good bit of an episode around that first cutdown day for years now. So much for that somewhat contrived made-for-TV drama.
Just watch, there will still be some confusion over what constitutes a legal end zone celebration, even if the league did finally give in to common sense and lighten up on its rules regulating such displays this week. We're all just one "Was that a pelvis thrust?" away from chaos come NFL game days. One man's "offensive celebration'' could be another man's edgy moment of inspiration, and I'd hate to see the league start having to go to replay reviews to determine if a dance move crossed the line. Or would I?