Musings, observations and the occasional insight from an entertaining and eventful Week 12 in the NFL….
* For a frustrated team that struggled to finish games most of this season, losing a string of close, narrow contests, the Seattle Seahawks just might be crafting a beautiful ending for themselves after all. The road-weary Seahawks won the most meaningful game of Sunday's daytime action, rallying to stun Carolina 30-27 and deal a blow to the Panthers' once-robust playoff chances.
Seattle snapped Carolina's 10-game home winning streak at Bank of America Stadium in Charlotte, and now have a pretty clear path to an NFC wild-card berth before them. In improving to 6-5, the Seahawks won their second in a row and gained a vital tie-breaking advantage over the Panthers (6-5), a nemesis that knocked them out of the playoffs as recently as 2015.
Seattle is the NFC's No. 7 seed at the moment, but if fifth-seeded Minnesota (5-4-1) should lose at home to Green Bay (4-5-1) Sunday night, the Seahawks would slide into the conference's No. 6 seed, with Washington (6-5) bumping to No. 5. Even if the Vikings prevail over the Packers, Seattle has new life, given that four of its last five regular-season games come at home in CenturyLink Field, where the Seahawks are notoriously tough.
Seattle still has two games remaining against the struggling 49ers (2-9), as well as home games against Minnesota (6-4-1), Arizona (2-9) and Kansas City (9-2), which might or might not have a ton to play for when its Week 16 trip to the Pacific Northwest rolls around. Getting the win against Carolina was the lynch pin for all the Seahawks hope to still accomplish, and it came in dramatic fashion, with Russell Wilson (339 yards, two touchdowns) leading the offense to the game-deciding 10 points in the final 3:26. Suddenly those late losses to the Rams (two) and Chargers don't sting quite so much in Seattle.
Carolina was 6-2 and sailing at midseason, but the Panthers have dropped three in a row and wasted a record-setting performance by running back Christian McCaffrey, who gained 125 yards rushing and another 114 yards on 11 receptions. He's the first player in 2018 to record triple digits in both rushing and receiving and his 239 yards from scrimmage set a Panthers team mark. On Carolina's final touchdown drive, giving the Panthers a 27-20 lead, McCaffrey accounted for all 75 yards himself.
Carolina was blown out at Pittsburgh in Week 10 and then lost at Detroit in Week 11 when Ron Rivera opted to go for a two-point conversion and the win, rather than play for a tie and overtime. Those defeats hurt, but the loss at home to Seattle could wind up costing the Panthers a playoff berth. The fortunes of both teams swung significantly on Sunday, and now it's Seattle's ability to win a tight one on the road that may have set up a return to the playoffs, and whatever comes with it.
* Well it was nice that Hue Jackson finally got to see the Browns win a road game, even if he did have to view that little slice of history from the losing Cincinnati sideline. Just like Cleveland defensive back Damarious Randall predicted last week, the Browns snapped their 25-game road losing streak, posting their first away win in more than three years in trouncing the Bengals 35-20 at Paul Brown Stadium.
Cleveland (4-6-1) has looked pretty darn explosive in winning consecutive games for the first time since early November 2014, and it has to be pointed out that getting rid of Jackson as head coach is now a move that everyone realizes happened about two years too late. Randall even went to the Bengals sideline and handed the dumb-founded Jackson the ball after picking off Andy Dalton in the first half, and the current Bengals assistant patted his former player on the helmet and then quickly got rid of the ball upon realizing the how silly he looked. It was another in a series of hard knocks this season for the in-over-his-head Jackson, who's now a special assistant for Cincinnati.
Rookie quarterback Baker Mayfield continues to thrive with Freddie Kitchens as the Browns offensive coordinator, throwing for four touchdown passes and no interceptions against the Bengals, for 258 yards and a sizzling 143.9 passer rating. Cleveland led 28-0 in the first half, scoring that many points in the opening two quarters for the first time since Dec. 1991, against the Colts.
And to think the Bengals were once 4-1 this season. Now they're 5-6, having dropped five out of six, and they're headed for last place in the AFC North, depths they haven't sunk to since 2010. This is kind of what owner Mike Brown bargained for when he surprisingly brought coach Marvin Lewis back for a 16th season despite zero playoff wins to his credit. Cincinnati is a team in desperate need of a fresh start and a top-to-bottom housecleaning, but Brown is too cheap and/or short-sighted to see what needs to be done.
* After wearing that dismal 24-point loss in Nashville for two long weeks, the only thing that truly mattered for the Patriots (8-3) in the Meadowlands was a win. Any kind of win. So by that measure, New England's 27-13 handling of the three-win Jets was more than sufficient. The victory might have lacked style points, but it kept the Patriots in position to make the most of their remaining five games on the schedule, plus got them another step closer to the Week 15 showdown in Pittsburgh that could determine whether New England earns an all-important first-round bye in the playoffs for the ninth consecutive year.
What a weapon first-round rookie running back Sony Michel has become for the Patriots. He gained 133 of New England's 215 yards on the ground, the highest total for a Patriots rusher since Jonas Gray went for 201 yards against the Colts in 2014 and wound up on the cover of Sports Illustrated. When Michel and the ground game is rolling, New England's offense looks versatile and well-balanced, able to attack a defense in multiple ways. Though he had to leave the game briefly in the second half after being severely bent back by Jets defenders on a short-yardage run, Michel is proving to be both tough and elusive, and it's clear how much he has come to mean to effectiveness of the Patriots offense.
* So the Eagles have a pulse and are still alive after all following that come-from-behind 25-22 win over the visiting Giants, a game in which Philadelphia once trailed 19-3 and looked ready to give up on. An Eagles defense decimated by injuries surrendered 346 yards to New York in the first half alone, but somehow steadied itself and survived.
As crazy as it sounds, the Eagles at 5-6 are just one game out of first place in the mild, mild NFC East, and could be playing for a share of the division lead when they face off against Washington (6-5) at home next Monday night. Dallas beat Washington on Thanksgiving to make both teams 6-5, but the Cowboys have a tough home game against the Saints next Thursday night, so a three-way 6-6 tie in the division could ensue if New Orleans wins and the Eagles take care of business against their division rivals from D.C.
Wouldn't that be something if Philadelphia put together a little December magic and got back into the discussion regarding NFC Super Bowl contenders? It sounds far-fetched I know, and the Eagles have plenty of problems that aren't going away with just one win. But the reality is Doug Pederson's team would start to look a bit dangerous again if it can just get back to .500 in Week 13.
* The Steelers finally paid for their late-game sloppiness, losing a potentially pivotal game at Denver when Ben Roethlisberger threw a ghastly interception in the end zone as Pittsburgh looked poised to tie the Broncos and perhaps force overtime. The Steelers fell to 7-3-1 with the 24-17 upset in Denver and dropped from the AFC's No. 2 playoff seed to the No. 4 slot.
Pittsburgh last week at Jacksonville rallied from a 16-0 deficit to win on a late Roethlisberger 1-yard touchdown dive, but its play-calling down close to the goal line was overly aggressive and made little sense. The Steelers kept throwing the ball despite being about a two feet from the goal line, and fortuitously had a fourth down incompletion wiped out by a Jaguars penalty. As was the case late in the season last year against the Patriots in Week 15, and again in a playoff loss to Jacksonville, the Steelers don't seem to always know what they want to do and how to go about it when the game's deciding moments arrive. Too many times Pittsburgh's preparation and situational awareness seems to be lacking.
The Patriots obviously benefit from this latest Steelers loss, their first since the end of September. New England (8-3) is now the No. 2 seed in the AFC and would receive a first-round bye if it can hold that slot. The Patriots have never made the Super Bowl in the Belichick-Brady era without a first-round bye, so it's importance seems critical.
On the other hand, the Patriots and Steelers still play each other in Week 15 in Pittsburgh, so if Mike Tomlin's club stays close to New England in the standings it can rectify matters head-to-head. But this is still a loss that should sting the Steelers, who gained 527 yards against Denver but some how managed to score just 17 points. Big mistakes at big moments continue to haunt Pittsburgh, and the Steelers are their own worst enemy at times.
* Nothing has been clinched but we can pretty much count on seeing the Chiefs, Patriots, Texans, Steelers and Chargers make the playoffs in the AFC, meaning only the No. 6 seed remains up for grabs. But what a race it might be. Baltimore (6-5) is currently in the sixth seed, but the Colts (6-5) took a needed step toward earning a playoff berth by rallying from a 10-point fourth-quarter deficit to beat Miami 27-24 in Lucas Oil Stadium.
The Ravens and Colts are in the best position with that sixth win in their pocket, and Tennessee can still improve to 6-5 this week if it can win at Houston Monday night. The Dolphins and Bengals both took a hit Sunday with losses, dropping to 5-6, and you suddenly at least have to include Denver in the AFC wild-card chase, given the Broncos have upset the Chargers and Steelers back-to-back to improve to 5-6.
I'm still convinced the Colts are the best of the bunch of wild-card contenders, and Andrew Luck and Co. have won five in a row after starting the season 1-5. Luck had his eighth consecutive game with at least three touchdown passes in beating the Dolphins, and it was his continued strong play that fueled a 13-0 Colts run in the games final eight and a half minutes.
Ryan Tannehill finally returned to quarterback the Dolphins, but he didn't make much of a difference for a Miami team that is now under .500 despite starting the season 3-0. Tannehill threw for 204 yards on 17 of 25 passing, but only 28 of those yards came in the second half when the Dolphins needed him to help break Indy's momentum and quell the Colts' comeback. If Miami sticks with Tannehill in 2019, I see more mediocrity on the way.
* That was quite the bounce-back showing by Chargers quarterback Philip Rivers, whose late-game clock management mistake last week helped the Broncos stun Los Angeles in Carson and snap a six-game winning steak. Rivers responded with a near-perfect showing in the Chargers' 45-10 rout of visiting Arizona, setting a league record for completion percentage by going 28 of 29 in passing, for 96.6 percent. It topped Kurt Warner's 24 of 26 (92.3) performance in 2009, and Rivers finished with 259 yards, three touchdowns and no interceptions.
Arizona actually led 10-0 at the end of the first quarter, but then the roof caved in on the Cardinals (2-9), pretty much the same way it has all season long. At this point, two things seem fairly certain from this game: It would take a sizable collapse for the Chargers (8-3) to miss the playoffs, where they haven't played since 2013, and if Arizona brings back head coach Steve Wilks for a second season, it'll do so despite his glaring lack of first-year results.
* The Ravens have won two games in a row for the first time since Weeks 3 and 4 in September and for me that makes it an easy call at the quarterback position if Joe Flacco is healthy and recovered from his hip injury next week at Atlanta. You stick with Lamar Jackson and ride the rookie as far as he'll take you before turning the job back over to the veteran Flacco if need be. It's a no-brainer.
Jackson was under center for Baltimore's 34-17 defeat of visiting Oakland, and this week he showed he can produce some with his arm as well as his legs. It isn't going to always look pretty in the passing game with Jackson, but he completed 14 of 25 passes for 178 yards, throwing for one touchdown and two interceptions. He picked up another 71 yards on 11 carries — 16 fewer attempts than last week's eye-popping total — and is starting to at least look more comfortable as he scans the field in the passing game.
With Jackson in the lineup, Baltimore is 2-0 and has come back from the brink of playoff-race extinction. At 6-5, the Ravens are currently in the AFC's No. 6 seed, and four of the five opponents left on the schedule are currently sub-.500 teams, with only a trip to Kansas City in Week 13 bucking that trend. Baltimore is less predictable and harder to defend with Jackson and his dual-threat skills in the lineup, and for now the Ravens need the versatility he brings even more than Flacco's edge in experience and passing proficiency.
* What an undisciplined mess the Jaguars have become, and Jacksonville's 24-21 loss at Buffalo makes it seven consecutive losses for Doug Marrone's team. At some point, Marrone's job has to be in jeopardy, because he has absolutely no answers for a club that seemingly has lost its will to win and looks to be counting down the days until the season is over.
Jaguars running back Leonard Fournette was Sunday's poster child for the Jacksonville train wreck, getting himself ejected from a 14-14 game late in the third quarter, after fighting with Bills defensive end Shaq Lawson on the sideline after an apparent Jaguars touchdown that was later reversed upon replay. In the span of a few chaotic moments, Jacksonville went from seemingly scoring the go-ahead touchdown, to having Fournette tossed out, to going backwards after having a first-and-goal at the Bills 1. When Josh Lambo missed a 42-yard field goal, it kind of summarized the entire season for Jacksonville, which has underachieved mightily from Week 5 on.
The Bills (4-7) at least are scratching and clawing for every win, and clearly haven't packed it in this year like Jacksonville. Rookie quarterback Josh Allen returned to the lineup for Buffalo for the first time since Week 6 and made several big plays with his feet, rushing for a 99 yards and a touchdown on 13 carries, a club record on the ground for a quarterback.
It's probably hard to remember, but the Jaguars and Bills started the year meeting in the first round of AFC playoffs back on Jan. 7, a game Jacksonville won 13-10. So much has changed since then.
* Where has that version of Jameis Winston been all season? If the Bucs quarterback had previously played anywhere near as well as he did in Tampa Bay's 27-9 throttling of visiting San Francisco, there would be no question as to whether he was still the franchise's future at the game's most pivotal position. Winston would be in line to become the first Bucs starting quarterback ever signed to a second contract if he produced like he did against the 49ers.
Not only did Winston throw for 312 yards and two touchdowns on crisp 29 of 38 passing, he went without a turnover for the first time in 2018, and had no interceptions for the first time since Week 16 of last season. In short, he played like the Bucs were expecting him to when they drafted him No. 1 overall in 2015.
I know, it was the 49ers (2-9), and we have to see consistency from Winston before anyone really believes he might have addressed his long-term turnover issues. But after he threw 11 interception in his first five games this season, Winston's return to the lineup was a very hopeful one, and a bit of good news that Tampa Bay (4-7) desperately needed. Now let's see what he does with this second, or third, or fourth chance the Bucs have given him in the season's final five games.
* The 49ers were pretty loud and proud of themselves, claiming they got a draft steal when they traded up to select Alabama Reuben Foster at No. 31 in the first round in 2017, despite the character-issue red flags that dotted his record. But Foster was nothing but a big swing and a miss for San Francisco, which cut him Sunday morning after he was arrested and charged with domestic violence against his on-again, off-again girlfriend at the team hotel in Tampa Saturday night.
49ers GM John Lynch last year said he was "proud'' of the team's "exhaustive'' research into Foster and what makes him tick, a process that gave them confidence he could be counted on to straighten out his behavior and become one of the franchise's stalwarts. But he couldn't and now San Francisco deserves the scrutiny and criticism that comes with wasting a first-round pick on a player so many teams removed from their draft boards.
The 49ers once bragged they considered taking Foster with their No. 3 overall pick in 2017, instead of Stanford defensive lineman Solomon Thomas, that's how highly they regarded Foster's talent. But San Francisco should be thankful it didn't take a top-five gamble on Foster, because blowing a late first-round selection is plenty damaging enough. And for the time being, the 49ers' draft vetting process is nothing to boast about. San Francisco out-smarted itself with Foster, and paid the price. The 49ers trusted when they should have been wary.
* Bears free safety Eddie Jackson has scored a ridiculous five defensive touchdowns since entering the NFL last season as a fourth-round pick out of Alabama, and we're only talking about 26 games worth of action. But Chicago has seen this kind of play before in its secondary, with ex-Bears safety Mike Brown scoring seven defensive touchdowns to set a club record and ex-Bears cornerback Charles "Peanut'' Tillman later breaking Brown's mark with nine defensive returns for scores.
Jackson is the latest and perhaps bound to be greatest Chicago defensive scorer, and his four pick-6's from 2017 on are more than the 25 NFL teams have totaled in the same span. The Bears are 8-3 and in command of the NFC North today because Jackson read Matthew Stafford like a book in the fourth quarter in Detroit on Thanksgiving, stepping in front of a pass intended for tight end Michael Roberts and returning it 41 yards for the game-winning touchdown with six minutes left in Chicago's 23-16 win.
The Bears defense features a bunch of ballhawks, with 20 interceptions in its first 11 games, 12 fumble recoveries and an NFL-high six defensive scores — three of them by Jackson. And when the Lions were quite done after Jackson's touchdown return, Bears cornerback Kyle Fuller stepped up with a clutch play, clinching the victory by picking off Stafford in the end zone with just more than a minute remaining. It was his fifth interception of the season, ranking second in the NFL.
* I saw an ESPN talk-show headline Friday morning asking if the Cowboys' new "Triplets'' were for real? Let's not go mentioning Dak Prescott, Ezekiel Elliott and Amari Cooper in the same breath as Hall of Famers Troy Aikman, Emmitt Smith and Michael Irvin just yet. Let's wait until they've played more than four games together, which is what they've logged since Dallas acquired Cooper from Oakland on Oct. 22 for a 2019 first-round pick.
But after watching Cooper torch Washington for a pair of long touchdown catch-and-runs in the Cowboys' vitally important 31-23 home win on Thanksgiving, you have to give Dallas (6-5) credit for making an in-season move that has made it significantly better and put it on track to win the so-so NFC East. Cooper had scoring grabs of 40 and 90 yards, and he flashed the kind of speed he rarely exhibited as a Raider, simply leaving the Washington secondary in his dust. The 90-yarder was the longest catch of his career and the longest pass of Prescott's career, and Dallas didn't have anything approaching that kind of home run threat in its arsenal before Cooper arrived.
Cooper makes the entire Cowboys offense better by easing some of the burden that had at times rested too heavily on Prescott and Elliott. He finished with eight receptions for 180 yards against Washington, with Prescott passing for a season-best 289 yards, and Elliott rolling for 143 combined yards and a touchdown. So yes, the "Triplets'' were at their best against Washington, and I guess that makes them for real, for now. It's not yet time to deify them in Dallas, but the Cowboys are going to win the division and go to playoffs, so you've got to give them their due for a bold move that is paying off.
* Drew Brees throwing touchdown passes to four different players who entered the league as undrafted free agents in the Saints' 31-17 win over Atlanta Thursday night speaks largely to the expertise of New Orleans' personnel department. What an embarrassment of riches the Saints have in terms of playmakers on their roster — it's almost difficult to keep track of them all — and what a perfect fit in that they have a quarterback in Brees who will find anybody who's open anywhere on the field, no matter their reputation or depth of their resume.
But the offensive headlines in the conquest of the Falcons for me take a back seat to what the New Orleans defense accomplished in the team's 10th consecutive victory. The Saints defense forced three Atlanta fumbles with the Falcons in the red zone, twice near the goal line. New Orleans also intercepted Matt Ryan once, broke up seven of his passes, and sacked him six times, a season-high for the Saints.
The Falcons ran for a measly 26 yards and New Orleans' defense clearly got a boost from the return of rookie first-round defensive end Marcus Davenport, who had missed three games with a toe injury. The Saints defense was around the football all night against Atlanta, and it's that side of the ball that gives New Orleans a distinct advantage over fellow offensive powerhouses like Kansas City, the Rams, or Pittsburgh.
Ridiculously Cool Football Card of the Week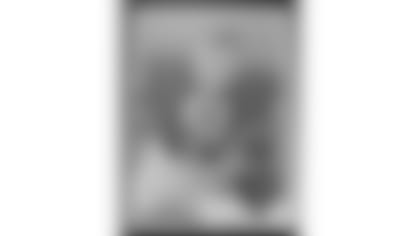 The Bears' rich history at the linebacker position is one those great traditions in the NFL that we almost take for granted. Watching Khalil Mack take his place in the pantheon of game-wreckers in Chicago this season has been one of the highlights of this 2018 season, and Mack did more damage in the Bears win in Detroit than meets the eye. Detroit was almost obsessed in its quest to block Mack, at one point triple-teaming him, which only served to open up some pass rush opportunities for the likes of fellow linebacker Roquan Smith and safety Deon Bush.
Mack is an undeniable beast, but what a legacy he is joining by playing that position in that uniform. Brian Urlacher, Lance Briggs, Mike Singletary, Wilber Marshall, Otis Wilson, Doug Buffone and Bill George were all great in their own right, but the list will forever start with the fearsome and ferocious Dick Butkus, who was named to eight Pro Bowls and was voted All-Pro six times in his nine seasons (1965-73) as a Bear. Butkus turns 76 in a couple weeks, and he still looks intimidating. Here's No. 51 in the prime of his career, just past his crew-cut days, on a 1969 Topps card. If there has ever been a better football name than Butkus, which sounds as hard-hitting as his style of play was, I've never come across it.