Musings, observations and the occasional insight as we dive into the notable Week 6 action in the NFL...
* The rest of the AFC North - and maybe even the AFC - can't be too pleased to see the Pittsburgh Steelers getting their act together as mid-October arrives. Using a smash-mouth approach and a patented late-game comeback against a familiar nemesis, the Steelers took the heart out of the Bengals once more with a 28-21 road win in Cincinnati, sending a message that their season-off-the-rails might just be getting on track after all.
The Steelers, of course, own the Bengals. They've won seven in a row in the series and 10 out of 11 overall against Cincinnati, including the playoffs. Pittsburgh has broken the Bengals' hearts so many times they've lost track of the misery in the Queen City. But this time the hurt is heightened by the reality that Cincinnati started the season 4-1, while the Steelers stumbled to a 2-2-1 opening. One more Bengals win and the gap between the rivals would be considerable.
So when Cincinnati seized a 21-20 lead on a Joe Mixon touchdown with 1:18 remaining, the Bengals looked poised to vanquish Pittsburgh at Paul Brown Stadium for the first time since 2013. But not so fast, because, well, Antonio Brown is so fast. The Steelers receiver caught a short pass and zipped 31 yards through the heart of the Bengals defense, delivering the touchdown that settled matters with just 10 seconds left on the clock.
If you watched this game, you saw that Pittsburgh's edge seemed more than the seven-point final margin. The Steelers got back to playing punishing football on offense, as running back James Connor pounded Cincinnati for 111 yards rushing and two touchdowns, and tight end Vance McDonald continued his Stiff Arm Across America Tour, grabbing seven Ben Roethlisberger passes for 68 yards and handing out more of his trademark physicality.
When you add it JuJu Smith-Schuster chipping in with seven receptions for 111 yards and Browns's 105-yard receiving game that started quietly, the Steelers put on their most balanced offensive performance thus far, and also sent the message that their improvement on defense continues to build. With back-to-back wins against Atlanta and Cincinnati, the Steelers have gained confidence and are starting to re-establish their tough-guy identity as their Week 7 bye looms.
It was the kind of rugged win Roethlisberger is known for helping deliver, and his 32 of 46 passing produced 369 yards and one touchdown. If Le'Veon Bell ends his absence and reports next week as expected, the Steelers' multi-faceted offense will gain that much more versatility and firepower.
The Bengals had Pittsburgh on the ropes Sunday, but couldn't put the Steelers away. But then we've all seen that movie before and know how it usually ends. With a playoff-bound Pittsburgh team that the rest of the AFC would just as well do without.
 * There's no good way to sugarcoat the Bears' 31-28 overtime loss at Miami. For the second time this season, Chicago (3-2) had a road game under control and let it slip away, just as it did in Week 1 in Green Bay. The Bears made plenty of mistakes on both sides of the ball, but Chicago's supposedly elite defense disappeared at times against the Dolphins, letting Miami backup quarterback Brock Osweiler throw for a career-best 380 yards. That's right, Brock Osweiler. In the role of Dan Marino, for once at least.
Miami (4-2) showed resiliency in hanging in there to mount a fourth-quarter comeback, and then shake off that devastating goal-line fumble by Kenyan Drake in overtime. (Tell me again why you're handing off to Drake at the goal line when you've got the proven Frank Gore on your roster?) The Dolphins were coming off back-to-back losses to New England and Cincinnati and needed to stop the bleeding. At least Miami can take satisfaction in being able to win with its backup quarterback while Ryan Tannehill's shoulder heals, and improving to 3-0 at home this season is another check mark in the Dolphins' favor.
But the Bears wasted a pretty good game from second-year passer Mitchell Trubisky (22 of 31 for 316 yards, three touchdowns, one interception) and two Chicago turnovers at the Miami goal line will haunt Matt Nagy's team if it should fall one game short of making the playoffs this season. And don't look now, Bears fans, but Week 7 brings New England to town.
 * Super Bowl III it wasn't, but the Jets still registered a big win in knocking off the Colts 42-34, on the day New York was honoring the 50th anniversary of its one and only Super Bowl team, no less. The Jets have their first winning streak in more than a year and at 3-3 will be just a game out of first place in the AFC East as Week 6 closes.
Beating Denver and Indianapolis at home in consecutive weeks isn't cause for a ticker-tape parade (do they still even do those in Gotham?), but the Jets and rookie quarterback Sam Darnold are making obvious progress in winning the games they should win. Darnold was smart with the ball against the Colts and took what was there, completing a crisp 24 of 30 for 280 yards and a pair of touchdowns.
New York keep putting points on the board and never let the Colts believe they could mount a serious comeback, with the Jets scoring on eight straight possessions and 10 of their 13 drives overall. Kicker Jason Myers nailed a team-record seven field goals to lead the attack.
Next week represents a potential statement game for New York, as it closes out its three-game home-stand. The Vikings visit the Meadowlands, with the Jets attempting to climb over the .500 mark for the first time since being 3-2 after five weeks in 2017.
* It was no surprise to see Oakland pull a no-show in London against Seattle, losing 27-3 to the Seahawks. Raiders coach Jon Gruden didn't seem to like anything about the overseas experience to begin with, so I'm sure he conveyed that message to his team intentionally or otherwise.
This debacle of a Raiders season keeps getting worse. And even before Sunday's game in London began, Fox Sport's Jay Glazer reported that Oakland (1-5) is seeking trade offers for receiver Amari Cooper. Gruden denied the report post-game, but we shall see. If Kahlil Mack and Cooper don't seem to fit with Gruden's plans, it seems fair to ask what exactly is Gruden attempting to build in Raiders-land?
Speaking of Cooper, he was knocked out of the game in the first quarter on a clear-cut helmet-to-helmet hit by Seattle defensive back Bradley McDougal. Cooper also appeared to be in a defenseless position when he was hit, but still no flag was thrown on the play. After all the hot air and energy expended about the lowering-the-helmet rule in the offseason, the NFL has basically decided to look the other way in terms of prohibited helmet contact this season. The inconsistency and mixed signals of the league's efforts on the officiating front in 2018 is beyond mind-boggling.
 * Credit the Seahawks (3-3) for getting their new/old formula down pat of late. Seattle is going to run the ball and dare you to stop it, and the approach seems to opening a few things up in the Seahawks passing game. Seattle entered Sunday having led the league in rushing over the past three games with 474 yards, then they hung up another 155 yards on 37 carries against the Raiders. Chris Carson led Seattle rushers with 59 yards on 14 carries, but four different Seahawks had at least 20 rushing yards. 
Russell Wilson benefitted from the solid ground attack, throwing for three touchdowns and 222 yards on 17 of 23 passing, but it is kind of fitting to see Seattle win the Marshawn Lynch Bowl by sticking to the run game they once were so dominant in. Rather than, you know, throwing from the 1-yard line or something like that.
Oh, and if you believe in trends, the four teams that won in the London series games last season all made the playoffs in 2017: Jacksonville, New Orleans, Los Angeles Rams and Minnesota. So Seattle has that going for it as it climbs back to the .500 mark and prepares for the final 10 games of the season.
* To quote a great football philosopher: Nathan Peterman is going to Nathan Peterman.
Houston survived 20-13 at home against Buffalo, thanks to the turnover-prone Bills quarterback. But Texans quarterback Deshaun Watson may not survive past Halloween at this rate. Watson was sacked seven more times and hit at least a dozen times by the Bills defense, and in a related development he had two interceptions and a lost fumble, throwing for just 177 yards with one touchdown.
The Texans have won three in a row, but it took a late-game 28-yard Johnathan Joseph interception return for a touchdown to secure the victory. Peterman took over for injured Bills starter Josh Allen (elbow) late in third quarter and wound up tossing two interceptions in the game's final 1:28. Peterman had tossed the go-ahead 16-yard touchdown pass to receiver Zay Jones with about 13 minutes remaining, but his two interceptions settled matters, and Buffalo continued its good-game, bad-game alternations this season to drop to 2-4 and into sole possession of last place in the AFC East.
* No team was more desperate for a win in Week 6 than Atlanta, and the Falcons got it done - just barely. In out-lasting visiting Tampa Bay 34-29, Atlanta (2-4) snapped its three-game winning streak and avoided sliding to 1-5 for the first time in 11 years.
 The out-manned Falcons defense gave up more than 500 yards of offense to the Bucs, but Atlanta won despite not having the services of receivers Calvin Ridley (ankle) and Mohamed Sanue (hip) in the second half. Naturally quarterback Matt Ryan played catch with Julio Jones, who finished with 10 receptions for 143 yards, part of Ryan's stellar 354-yard, three-touchdown passing day.
Can the banged-up Falcons still make a playoff season of 2018? I'm skeptical. But to have any shot they had to win Sunday and they did, beating a Bucs team that was lifted by Jameis Winston's return to the starting lineup after his three-game league suspension.
Atlanta has a Monday night home game next week against the reeling Giants, then gets a bye in Week 8, followed by winnable road dates at Washington and at Cleveland. So there is still time to get back over .500 by mid-November, and then see if a playoff-push can take shape.
The Bucs (2-3) might still believe they're in the NFC South race, but Sunday marked their third consecutive loss and they've now had bookend road defeats around their Week 5 bye — the blowout at Chicago and the nail-biter in Atlanta. That 2-0 start must feel like it was years ago in Tampa Bay.
Winston's very strong game provides hope (30 of 41 for 395 yards, with four touchdowns and two interceptions), but we're going to have to see the week-in, week-out consistency from him before Dirk Koetter's Bucs looks like anything more than the third-place team they are. We will give a dose of credit for that final-play razzle-dazzle call that nearly worked on Tampa Bay's behalf.
* That finally looked like the balance the Vikings want on offense, and a semblance of the shutdown ball Minnesota's defense hopes to play. The Vikings sent Arizona home with a 27-17 loss, thanks to season-high 195 yards rushing, plus 233 yards passing from quarterback Kirk Cousins (24 of 34, with one touchdown through the air and one on the ground).
On defense, Minnesota sacked Cardinals rookie quarterback Josh Rosen four times and held Arizona to a galling 0-for-10 performance on third down. And who needs Dalvin Cook (hamstring) in the backfield when Minnesota has veteran Latavius Murray doing his best Adrian Peterson imitation? Murray gouged the Cardinals for 155 yards and a touchdown on 24 carries, racking up the Vikings' longest run of the season (34 yards) and its first 100-yard rushing game since Week 17 last year. His 21-yard scoring run was Minnesota's first rushing touchdown of the season.
And the Cardinals still haven't won in Minnesota since 1977, when they were still based in St. Louis and sharing both a stadium and a name with the local baseball team. That's a streak of 10 consecutive losses in the Land of 10,000 Lakes,
* The Chargers showed me something in going into Cleveland and making the Browns look like the bad old Browns in Week 6. Cleveland (2-3-1) had played everyone close and tough this season, but not Los Angeles, which cruised 38-14 behind a big-play offense.
Chargers quarterback Philip Rivers just keeps on rolling and maybe his 2004 draft classmate, Eli Manning, might want to watch Rivers throwing deep. Rivers connected three times with receiver Tyrell Williams for 118 yards, finding him from 44 and 45 yards on consecutive plays in the second quarter (the second one a touchdown), and then completing a 29-yard scoring pass to him just before half.
Throw in the 132 yards rushing and three touchdowns scored by running back Melvin Gordon - on just 18 carries - and the Chargers overwhelmed a pretty good Browns defense. At 4-2, the Chargers stayed within hailing distance of first-place Kansas City in the AFC West, and now travel to London to take on Tennessee next week before enjoying their Week 8 bye.
The Browns aren't undefeated at home any more this season, and rookie quarterback Bake Mayfield had a rough day against Los Angeles, apparently injuring his left leg early in the game when he slipped on a first down marker mat while going out of bounds. He limped somewhat noticeably at times after that, and lacked his usual ability to get out of the pocket and be as creative in making plays.
  * Wasn't Carolina supposed to be better than this? The Panthers needed a near-miracle of a 63-yard field goal to beat the Giants at home last week, and then dropped a very winnable game at Washington on Sunday, losing 23-17. The NFC East isn't exactly football royalty this season, so it might not bode well in Carolina's bid to keep up with first-place New Orleans in the NFC South.
  Washington was up 17-0 before the Panthers even showed much of a sense of urgency, and with timeouts remaining and a potential game-winning touchdown drive under way late in regulation, I didn't love offensive coordinator Norv Turner's play-calling one bit. Facing a second-and-5 from the Washington 16 with 47 seconds remaining and two timeouts left, the Panthers twice threw deep into the end zone on the left side, rather than worry about picking up the first down with an intermediate throw. Carolina wound up turning it over on downs after Cam Newton was incomplete on fourth-and-5 with 34 seconds to go, and never burned their final two timeouts.
  I don't know what to make of Washington (3-2) either. Jay Gruden's club got humiliated 43-19 on the road in New Orleans Monday night, but then bounced back and looked pretty good in downing the previously 3-1 Panthers. Washington has gone win, loss, win, loss, win through five games, and it's tough to know which team is the real one. And the whole Jay Gruden-Josh Norman headphone-gate at halftime in New Orleans doesn't inspire much confidence either that drama won't wind up winning out in D.C.
* Six weeks in it's obvious I blew it when I picked the Giants (1-5) to finish second in the NFC East and be one of the more improved teams in the NFL this season. After watching the Giants' dispiriting 21-point loss to the visiting Eagles Thursday night, this has the makings of another 3-13-level disaster in New York, and I'm feeling sorry for new Giants head coach Pat Shurmur these days.
Shurmur is a good man and a good coach who finds himself in a bad situation. He probably thought he landed one of the plumb jobs in the league when New York hired him, but instead his offense is being held hostage by the mood swings of his supremely talented but still-immature diva of a lead receiver and a past-his-prime quarterback who's still relying on name recognition and his former Super Bowl glories.
As for Saquon Barkley, he was clearly the best player on the field Thursday night and his talent is both elite and immense. But despite that, the adage is still true: In the NFL, if you don't have a quarterback (and an offensive line for that matter), you don't have a chance. The Giants landed a great player in Barkley at No. 2 in the draft, but they're going to rue not taking a quarterback until they have acquired their next franchise passer.
* The Eagles will win the NFC East because league rules mandate someone has to. Sometimes it's as simple as that. Philadelphia's season turned a significant corner with the Eagles thrashing New York to get back to .500 at 3-3, and while nothing is likely to come easily this season for Doug Pederson's team, can you picture anyone in the inconsistent and ineffective threesome of Washington, Dallas or the Giants over-taking them? I can't either.
* From now on we use the term "warm-weather team" to describe the Rams loosely, only in a geographic sense. Because Los Angeles went into frosty Denver in Week 6 and proved it can win in a different way, pounding away on the ground behind running back Todd Gurley's career-high 208 rushing yards, and two touchdowns, in a 23-20 conquest of the sinking Broncos.
The Rams built a 20-3 lead largely on the running game (which finished with 270 yards), but couldn't put Denver away until a late onside kick went out of bounds, securing Los Angeles' 6-0 record. Rams quarterback Jared Goff didn't have his best day in the extreme cold, but he threw for 201 yards, with one interception, connecting with receiver Robert Woods seven times for 109 yards.
Denver has dropped four in a row after starting 2-0 and the pressure will continue to mount on second-year head coach Vance Joseph. As it rightfully should. Joseph supposedly made changes this week, but they didn't really show up much in terms of the bottom line. The Broncos defense was better against the Rams, but only because it couldn't have been worse than last week's pitiful showing in a blowout loss at the Jets. It was the second week in a row that Denver has allowed a 200-yard rusher, with Gurley's 208 coming on the heels of Isaiah Crowell's 219-yard explosion for the Jets.
Joseph is still my odds-on favorite to be the first coach to lose his job during the 2018 season. And yes, Broncos at Cardinals should be a barnburner this coming Thursday night on Fox. The Rams get to take their winning road show to Santa Clara for a Week 7 date with the 49ers (1-4), a game that already got flexed out of the Sunday Night Football time slot by the NFL.
 * Until further notice, Jacksonville (3-3) is clearly not as good as we thought they were, and Dallas is not as mediocre as advertised. The Cowboys destroyed the visiting Jaguars 40-7 Sunday, and the outcome was so drastic it demands we immediately adjust our perceptions of both teams.
What a jumble the NFC East is now that Dallas improved to 3-3, tying Philadelphia for second place, one-half game behind first-place Washington (3-2). Only the punching-bag Giants appear out of it at 1-5. And the same goes for the AFC South, which isn't looking so loaded any more, without any winning teams. Tennessee, Jacksonville and Houston are all tied for first place at 3-3, with Indianapolis bringing up the rear at 1-5.
Who knew the Cowboys had this potential on offense? (Yes, we see your hand, Jerry Jones). And who knew the Jaguars' elite defense could struggle like this, giving up 30 points last week at Kansas City and 40 at Dallas?
Since beating New England pretty handily in Week 2, the Jaguars have dropped three of four, and coach Doug Marrone may have himself a team that considered itself having arrived before it really did. As for the Cowboys, any talk of coach Jason Garrett being on the hot seat just got pushed to the back burner, on the heels of Dallas's most impressive win in a long time.
  * That's the Ravens defense I expect to make Baltimore a very formidable AFC playoff entry in January. The Ravens closed out a three-game road trip in style in Nashville, dominating Tennessee 21-0 behind 11 sacks of Titans quarterback Marcus Mariota.
Tennessee's offense has been winning ugly at times this year, but this was just plain ugly, with the Titans punting on each of its nine possessions. The 11 sacks are a Baltimore team record, and the Ravens had one more sack than Mariota did completions (10 of 15 for 117 yards). Baltimore registered a sack on five of Tennessee's first 17 snaps, that's how relentless its rush was.
Baltimore has already played half of its eight-game road schedule, winning at Pittsburgh and Tennessee, while losing at Cincinnati and Cleveland. There are bigger and better things ahead for this Ravens team, which got a solid 238-yard, one-touchdown passing game from Joe Flacco, with two Alex Collins touchdowns on the ground.
But some big challenges loom, with Baltimore in the next three weeks playing the Saints at home, Carolina on the road, before facing the rematch with Pittsburgh at M&T Bank Stadium. The Titans are fortunate that both Jacksonville and Houston have had their slumps this season as well, because back to back losses to Buffalo and Baltimore (12 total points scored) have taken all the gleam off Tennessee's 3-1 start. Until the Titans can protect Mariota better, every opposing defense will start with the premise that pass pressure is the way to neutralize the Titans offense.
Ridiculously Cool Football Card of the Week
Gino Cappelletti knew his way around a big Chiefs-Patriots game back in the AFL days, so it seemed fitting to feature him this week. The longtime Patriots receiver-kicker would have been a great get for Fantasy Football owners, given he scored 42 touchdowns and four two-point conversions (260 points), threw a touchdown pass and a two-point conversion and tacked on another 870 points with his kicking leg. Cappelletti played all 11 of his pro seasons with the Boston Patriots (1960-70), making five Pro Bowls in the 1960's and leading the AFL in scoring five different times. His greatest season came in 1964, when he won the AFL's MVP honor. Most modern-day Patriots fans remember him as the team's beloved radio color analyst for decades, but Cappelletti could do it all on the field and also returned punts and kickoffs and played defensive back as well. He's just one of three AFL players to play for one team in every game that the 10-year league existed.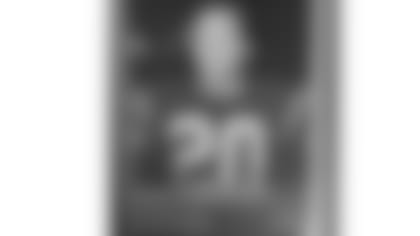 Here's Gino on his 1963 Fleer card, the same season the Chiefs and Patriots met for the first time, after the three-year-old Dallas Texans relocated to Kansas City. The Patriots and Chiefs tied 24-24 at Fenway Park in their first game in mid-November 1963, just five days before President Kennedy's assassination in Dallas. Almost 55 years later, they have another showdown Sunday night in Foxboro.