The tempo and intensity may not have been quite as high as Thursday's on the field, but Friday's session at Patriots training camp drew every bit as much enthusiasm off it. Another huge crowd was on hand to watch Bill Belichick put his troops through the paces for a workout that had a slower pace initially but ultimately became rather spirited.
Unlike Thursday's practice in which some players wore pants and even some padding during the non-contact workout, Friday's saw every player in shorts and shells. But that didn't prevent the competition from unfolding, particularly during the passing work that highlighted the day.
At times the defensive line had its way with the pass protectors and several plays would have resulted in sacks had they taken place under live conditions. In fairness, the absence of several starters, coupled with the lack of pads, made life difficult on the offensive line – and as a result – the quarterbacks.
Brian Hoyer was actually strip sacked on one play when it appeared as if Marcus Cannon was knocked into him as he attempted to throw.
But the offense managed to operate reasonably well, too, with Tom Brady connecting on a variety of passes under the partly cloudy skies in Foxborough. Offensive coordinator Josh McDaniels did some work on the screen game and had all of his backs and many wideouts involved.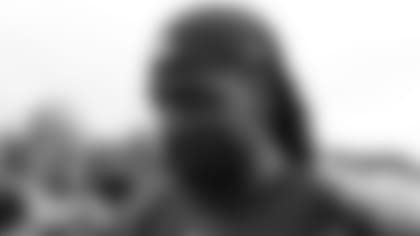 Brady also got the opportunity to uncork some deep balls, too, and completed a fair share of them. Veteran Donte' Stallworth, who is back for his second tour with the team, was the beneficiary of a couple of Brady bombs. Stallworth still can motor despite entering his 10th season, and he appears to be more comfortable in his surroundings than he was the first time around.
"It's pretty much the same as far as the organization as the last time I was here, but me personally I know I've matured as a player, matured as a person," Stallworth said after practice. "I'm a lot smarter now than I was then. More so when I was here the first time at the age of 26 I was playing off of talent. Now I've developed into a smarter player, a better route runner and things like that."
His coach agreed. Speaking at his press conference before practice, Belichick was asked about Stallworth and any changes he's noticed from his one season in New England till now.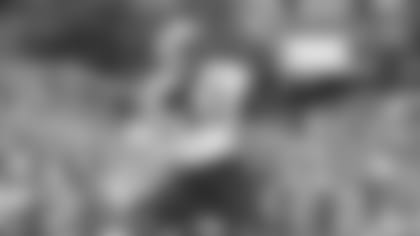 "I would say Donte' has really matured a lot since he was here in '07," Belichick said. "He's been a very positive example and influence with what he does on a daily basis but also some of things that he's done with other players on the team. He's shown a lot more leadership and he's a very professional athlete, he really takes his job seriously and acts in a very professional way.
"He's a great example for all of us on a daily basis. I would say that's definitely grown since he was here in '07. He's been through a lot but he handles himself very well and like I said, very professionally. He's a great example for all of us on a daily basis."
One of the ways Stallworth looks to help out now is with the younger players. During his first stint, he was one of the least experienced players on a team full of veterans and received lots of guidance. Now he's paying it forward.
"I just try to go out and help out the young guys as much as I can because I was once that guy," Stallworth said. "Anything I see that they might not notice I try to pull them to the side and help. Little things I've learned in my career here and there. Mainly I try to do things I learned in my career, when I was here in 2007 it was my fifth or sixth year in the league and I was still one of the youngest players on the team. Throughout my career I've picked up a lot of things and learned a lot from those guys. I try to help the way those guys helped me out along the way.
"Like Troy [Brown] told us yesterday after practice, if you're done playing after your first year it's too short and if you play 15 years it still seems too short. I can't believe I've been in the league 10 years already so I tell them to take advantage of the opportunities you're given because you never know when it's going to be over."
Ryan Mallett has had his moments during the first two days of camp with some impressive deep balls mixed with some periods of indecision and inaccuracy. The second-year quarterback is trying to take advantage of the practice time he missed out on as a rookie due to the lockout as well as Brady's presence.
"Tom helps the whole team. He doesn't just help the quarterbacks and keep it secret from everybody else," Mallett said. "I've learned a little bit more and am starting to pick up my progress a little bit more, so I'm excited about that, but tomorrow I have to come out and have another good day. "You can't ever settle as a player. I feel like you have to refine your skills and [every] aspect of your game. You can't just focus on one thing and leave something to the side. You have to get better at everything."
Buy: Aaron Hernandez – The tight end is off to a great start and looks to be poised for a monster season. His athleticism is striking, even in his third season. Friday he even returned some punts – not many tight ends can say that.
Sell: Sergio Brown – Brown is a terrific special teams player but his future as a safety doesn't appear to be bright. Last season he often lost track of where he was on the field and put himself in bad positions. The same thing happened Friday when he barreled into Brandon Lloyd on a deep ball during a 7-on-7 drill. The play surely would have drawn a pass interference penalty.
Play of the day: Tom Brady and Jabar Gaffney have enjoyed their reunion thus far and tried to connect once again on a deep ball down the right sideline. Gaffney appeared to have a step on Alfonzo Dennard but the rookie recovered well and made a terrific deflection to prevent the completion.
Quote of the day: "He still got it. Even now he's 45 years old he's still making some good throws." – Donte' Stallworth on Brady
Belichick indicated the Patriots added tackle Darrion Weems, an undrafted rookie out of Oregon, to the roster. He was on the field wearing No. 74 in white. Other than that, there were no personnel changes from opening day.
Seven players are still on PUP: center Nick McDonald (failed physical), guard Logan Mankins (knee), tackle Sebastian Vollmer (back), wide receiver Jeremy Ebert (hamstring), tight ends Daniel Fells (reported shoulder) and Jake Ballard (knee) and defensive lineman Myron Pryor (shoulder). Also, rookie tackle Markus Zusevics (torn pectoral muscle) remains on NFI while rookie defensive back Nate Ebner (unknown) was once again out of the lineup. The one change from Thursday was the presence Fells on the bikes working on conditioning while Pryor was not seen.
Veteran guard Brian Waters was not present and remains on the reserve/did not return list while Matthew Slater and James Ihedigbo continued to wear their red, non-contact jerseys.
Rookie cornerback Alfonzo Dennard left practice with an apparent right leg injury and was tended to by trainer Jim Whalen. Dennard appeared to be enjoying a solid practice before getting caught up with fullback Spencer Larsen in the flat. Dennard remained on the field in uniform but did not take any more reps nor did he participate in the conditioning runs at the end of practice.