MT: Obviously a disappointing performance. Probably as disappointed as I have been, especially under the circumstances of how we were able to fight back there at the beginning of the second half. It was a 24-24 game and obviously they handled us and they handled us well. We've got to accept that and move forward. We will. We give them the credit. They were the better team tonight, obviously. And the scoreboard, stats and everything reflect that. For an injury standpoint, Vince Williams sustained a concussion, as did Ike Taylor. Those guys will be evaluated. Marcus Gilbert had an ankle injury. I'll address any questions.
Q: Mike, just off the top, any way to explain how many wide open receivers they had through the entire game?
MT: We didn't perform well.
Q: Mike, you have talked about the effort and demeanor that you have wanted to see from this team. Did you see that down the stretch? Or did it look like the team quit to you?
MT: Not good enough, not good enough. We are going to comb through this with a fine tooth comb, as we should. And those people who are lacking effort won't be playing. It's just that simple.
Q: Mike, when you said this is probably the most disappointed as you have been, are you talking about this season?
Q: Mike, why have Ben Roethlisberger out there at the end?
MT: Because we have to get better and those are snap opportunities to get better. We ain't turning it down, we ain't running from anything. We have an opportunity to continue to work and get better, so we did that. The guys that were healthy were going to stay on the grass and finish the game.
Q: Mike, when you fight back to 24-24 and then it's 31-7 after that, what happened? Were you surprised?
MT: We didn't stop them. That's the bottom line. We couldn't stop them. We didn't stop the run. We didn't stop the pass.
Q: Mike, is your first inclination to stick with it or do you re-evaluate the process at this point?
MT: You re-evaluate everything. You have to after a performance like that and we will. It doesn't necessarily mean we will change or change for the sake of changing, but we will look at every aspect of what we are doing and who we are doing it with because we can't have performances like that.
Q: I believe that was the most points the Steelers have ever allowed. Does that just get chalked up as a bad loss or does that mean something in the locker room?
MT: No, you know, it's a 55-point game. I don't care if it's the most points we have ever given up or not. It ain't any more sickening or less sickening based on those results.
Q: Mike, are you perplexed at all that this is happened or disappointed?
MT: I am angry; disappointed. You know, we don't have time for perplexed. You know, we are capable and better than that. We've got to be better than that. We weren't, so we are going to fix it.
Q: Any sense of that anger reflected in the team?
MT: I'm not going to speak for them, I will let those guys speak for themselves.
Q: At 24-24, what was your feel? Did you feel like that was a game you could win?
MT: Absolutely, I did. Obviously the big punt return was a significant play, but we had overcome some significant plays to that point in the game. But, we didn't.
Q: Mike, you obviously looked at film on the Patriots and they had been struggling. Rob Gronkowski is back and it looks like he is healthy. How does that change the Patriots and what happened tonight?
MT: I'm not going to speak for those guys. I think they are capable of speaking for themselves, you know, and their performance tonight obviously speaks for itself.
Q: You only had two pass interference penalties all year and you had two on one drive. Is that sort of the thing you say 'those things can't happen'?
MT: It's just kind of indicative of how we performed tonight.
Q: Mike, the number of big pass plays, not only tonight, but all year. You know, that is something that you guys just don't typically do. What's happening there?
MT: You know, I'm not ready to characterize the season, but tonight, obviously we were out of place. They executed well, that combination was lethal.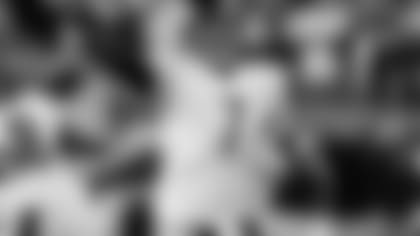 Ben Roethlisberger, Quarterback
Q: You came back and tied it – you must have felt pretty good about things at that point?
BR: Yeah, we were doing some good things, but close isn't good enough. We've got to continue to find ways to score and not get stopped in that situation.
Q: How good were you feeling when you had it at the 24 yard line?
BR: We were doing some good things. Everyone was fighting; offense, defense, special teams, and [we] found a way to tie it up. [We] just offensively couldn't keep it going.
Q: What is the goal now at 2-6?
BR: Keep fighting. Don't give up. Don't quit. [I'm] proud of the way a lot of guys – lineman and lead guys – Mike Adams came in and guys stepped up and played – no one quit. We fought until the end.
Q: The franchise since you've been here has been known so much for its defense. Is it shocking to see that kind of thing happen?
BR: Yeah, it's a great defense and you don't typically see that, so it is a little shocking, but they're a good offense. That's the way it goes.
Q: Were you surprised to be out there 24 points down at the end?
BR: No, not at all. I wouldn't have [sat out]. They would have had to drag me off. I'm not going to quit; I'm going to stay out there and fight until the end.
Q: In your opinion what is the biggest factor that you need to do to turn the season around?
Q: What do you think got away from you at 24-24?
BR: We punted and to that point we had been doing pretty good on offense not punting and we had to punt there. We just couldn't – it took us a second – I think we maybe punted twice maybe. Whatever, we just couldn't keep it going
BR: You'll have to ask him.
Q: Well, he said he was angry and that this is the most disappointed he has been – pretty much summarized it.
BR: I think we all are angry and disappointed, so that's probably collectively what's in this locker room.
Q: The second pick seemed to be a little confusion in the route?
BR: Yeah, you know what, I have to go look at it before I can really comment on it.
Q: The first one was just an ill-advised throw?
BR: No, I thought we took a shot and it was him going deep. They got a little pressure and I should have slid and kind of put more into it, but I threw it up to let him make a play and they came down with it.
Q: In your opinion did you see some interference on that play?
BR: The referees are out there calling stuff, so I'm not going to commend on their calls.
Q: What was it like watching the Patriots score 55 points? They have been struggling offensively all year. Now Rob Gronkowski is back and they are getting a little healthy offensively. What was it like watching their offense?
BR: Frustrating because that means we're not on the field. They're a good offense, but we need to score more points.
Q: Do you go into a game like this thinking you're going to have to out-throw the other quarterback when you're playing a high profile guy like that?
BR: I never look like it as playing the other quarterback, as much as you're playing against their defense. [Tom Brady] is good, so you know that your mistakes have to be limited, minimal, turning the ball over, punting – things like that. We punted too much tonight and kicked too many field goals.
Q: You went over 400 yards and had four touchdowns and it ended up the way it ended up…
BR: Yeah, you guys know me well enough. I don't really care. To me it's about wins and losses and that's what's the most frustrating: is that we lost. And offensively we have to be better.
Q: Are you more perplexed than anything at how you've gotten to this point?
BR: It's frustrating. We're going to sit here in the locker room right after the game and dwell on this and we'll evaluate tomorrow.
Le'Veon Bell, Running Back
(On the offense)
"We did OK. There are still a lot of things we need to work on and get better at. Today just wasn't enough. We don't give up. This team has a lot of fight in them so we don't give up at all. As you see on the field, we try to do what we can with the time we have. We are going to get back and watch the film and work on some things. You can always build on things and try to improve."
(On his performance)
"I think I had a pretty decent game. I did mess up a couple times. I still have to get better at a lot of little detail things and that will make me a better player. I just have to continue to get better every game."
(On what the emotion was like after the loss)
"It's like any loss. You hate that you lost; you hate that you're the reason you lost. We had a chance to get back in it there and I was trying to do too much and I left Ike [Taylor] hanging on the outside and gave up a big play. I can't do that. Everybody had played well enough for us to get back in the game and I gave that play up and there was no chance for us to come back after that."
(On how the Patriots receivers were able to get so open in the secondary)
"We just didn't play very well defensively as a secondary, myself, more than anything. I am the hub of communication and I need to make sure everybody's on the same page and that everyone knows the call, so I put that on me. When you're the leader of the secondary and it's your job to make sure everyone's assignment is sound, you have to do that, especially against a guy like Tom Brady. He had it working today. He hit all the spots he was supposed to. If there was a weakness in the defense, Brady found it."
Jerricho Cotchery, Wide Receiver
(On his touchdown receptions)
"They were good throws by the quarterback. I just tried to create a little separation and let Ben [Roethlisberger] do his job. He threw it to me and I was open, basically."
(On having big games historically against New England)
"It is a good environment to play in. They always bring out the best in you. You have to be ready from a preparation standpoint. You have to prepare as hard as you can and you know they are going to be prepared. Hopefully it carries onto the field."
(On the offense)
"There was growth there. But at the end of the day we lost the game and that overshadows everything. There were times we didn't keep drives going and gave them the ball back. We have to start faster as an offense. We can't take much from it. The focus is getting a win. That is the only thing we care about, getting a win. So, we just have to go back to the drawing board and get ready for next week."
(On the Patriots)
"It was a great effort by New England, we'll go back and watch the tape and come out with some corrections. You got to take your hat off to New England."
(On the New England offense)
"They made plays, it just came down to us versus them making plays, and we came up short on the deep plays."
(On what needs to be done now)
"We are going to go back and watch the films. The big plays are what killed us, so we got to be a step faster, especially myself."
(On being on the end of the most ever points scored against the Steelers)
"That's never how you want to represent the Steelers city, so we're going to get back in the film room tomorrow and correct this."
Marcus Gilbert, Offensive Tackle
(On the Patriot defense)
"They changed things a little bit, you can't question that, we did some good things but we didn't do enough. We felt like we could have done more. We'll have to check it out on films tomorrow and evaluate it."
(On how frustrating it was to fight back to tie the game and then lose)
"It was really frustrating, especially when you are 2-6 everything isn't all right."
Cameron Heyward, Defensive End
(On his sack)
"Steve [McLendon] got good pressure and they all slid. I was able to come back and replace him and it just opened up."
(On the game)
"We had them at 24 – 24 and we didn't get the job done. In the first half I missed a couple assignments and I messed up a couple times and that could have been the deciding factor. We tied it up. There is not one thing I can think of that they did that was overly surprising. We just didn't get the job done."
(On what happened in the first half and the fourth quarter)
"They were just making the plays and we weren't making any."
(On whether the Patriots did anything different than usual)
"They had a different game plan for us for sure, but if we were fundamentally sound we would have had a better chance today."
(On how tough it is to allow 55 points to the Patriots)
"We didn't play very well from the first snap to the last. It's very disappointing."
Fernando Velasco, Offensive Lineman
(On the offense)
"Me personally, I am not into moral victories. It doesn't mean you won. If you get 100 yards or 600 yards you got to win. That is our goal. We were able to move the ball some but unfortunately we didn't get the win. That is what counts. I feel like we had a good plan going in. We were able to move the ball some. We stopped ourselves a few times. We found our groove. We have to do it on a more consistent basis. The object of the game is to outscore the other offense so we didn't put up enough."
LaMarr Woodley, Linebacker
(On the defense)
"We need to do a better job all around. We got to stop the run, we've got to do a better job putting pressure on the quarterback to give our secondary a chance to make some plays."
(On the Patriots receivers getting open)
"There is no excuse, it was just poor defense, we got to do better all around. It starts up front with us, we've got to do a better job stopping the run and putting pressure on the quarterback."
(On how they team is feeling)
"We put ourselves in that situation; we know we didn't play well as a defense. Our offense went out there and put some points on the board for us and as a defense with got to not allow them to put points on the board."