Which players do you think had the top air and ground performances this week? FedEx Delivery ManagerSM is putting the options in your hands and letting you be in control. Read up on this week's nominees and then cast your vote for the FedEx Air & Ground® NFL Players of the Week.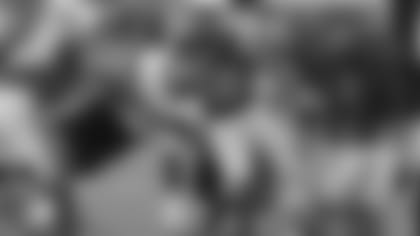 FEDEX GROUND -- RUNNING BACK NOMINEES
Eddie Lacy, Green Bay Packers
Lacy rushed for a career-high 120 yards on 23 carries in the Packers' 19-17 victory against the Baltimore Ravens.
Stevan Ridley, New England Patriots
Ridley tallied 96 yards on 20 carries with two touchdowns in the Patriots' 30-27 come-from-behind victory against the New Orleans Saints.
LeSean McCoy, Philadelphia Eagles
McCoy had 25 carries for 116 yards in the Eagles' 31-20 victory against the Tampa Bay Buccaneers.
FEDEX AIR -- QUARTERBACK NOMINEES
Andy Dalton, Cincinnati Bengals
Dalton amassed 337 passing yards and threw for three touchdowns as the Bengals defeated the Buffalo Bills, 27-24.
Nick Foles, Philadelphia Eagles
Foles threw for 296 yards and three touchdowns in the Eagles' 31-20 victory over the Tampa Bay Buccaneers.
Cam Newton, Carolina Panthers
Newton completed 20 passes for 242 yards and three touchdowns in the Panthers' 35-10 defeat of the Minnesota Vikings.