The Patriots and Eagles turned in a number of big plays during New England's entertaining yet tedious (due to the abundance of penalty flags) 42-35 victory at Gillette Stadium. Here's a look at some of winners and losers from the preseason home opener: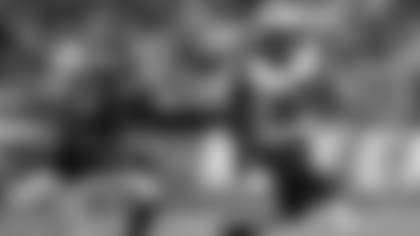 Brandon Bolden -** After missing time to injury this spring and earlier in training camp, the veteran running back finally got some game reps against the Eagles and took advantage. He only had three carries, but he turned one into a nice 18-yarder around left end that showed nice burst. With Stevan Ridley putting the ball on the ground yet again – even though it wasn't a turnover – Bolden could work his way back into the mix in terms of early-down consideration at running back. There is really no other true backup option to Ridley on the roster, so it will be interesting to see if Bolden can improve his third-year stock after a solid summer debut.
Roy Finch – A week after putting the ball on the ground a couple times in his preseason debut against Washington, the undrafted rookie playmaker made positive things happen as a returner, runner and receiver. Finch took the first couple kickoff return reps and not only held onto the ball but had a 31-yarder. As a ball carrier he had seven attempts for 37 yards including a 10-yard touchdown. He also caught a pair of passes totaling 34 yards. Finch is tiny and may have to earn a role/job first as a returner, but he certainly has some quickness and playmaking ability that make him intriguing. Friday night against Philly was a positive step forward from a shaky first effort.
Malcolm Butler – The undrafted rookie cornerback continues to show a nose for the ball and that the NFL spotlight is not too bright for him. Butler started the game at right cornerback and played well into the second half. He notched a forced fumble – with an assist from Dont'a Hightower – on the first defensive play. He had another strip later that he was able to recover himself. Butler continues to get a lot of reps – spanning top units through backup action – and continues to show up well in that extended action.
Special Teams –** The Patriots weren't exactly sharp in the third phase. Stephen Gostkowski hit the upright on one of his made extra points and missed a 43-yard field goal wide to the left. Ryan Allen had one of his punts blocked when long snapper Tyler Ott got beat with an inside rush by Philadelphia's Arrelious Benn. Allen also had a perfect Danny Aiken snap go through his hands, and even though he recovered nicely the play could have been disastrous in a regular-season setting. The return game failed to generate much as well. Scott O'Brien has some work to do in the coming weeks.
Covering tight ends/screens – Two areas that were major problems a year ago for the Patriots defense were defending tight ends and screen passes. Both were problems once again on Friday night. The Eagles have a talented group of tight end in Brent Celek, Zach Ertz and James Casey and all three did damage with two receptions apiece. Celek averaged 22.5 yards on his two grabs and one of Ertz' resulted in a touchdown. Bill Belichick is still looking for an answer at safety next to Devin McCourty and after the Eagles game he's probably still searching. And watchingHenry Josey run through several Patriots en route to his 27-yard touchdown on a screen was painful.
Flags – Not to pile on the officials but just exactly what is the initiative behind the ever-present flags? There were 21 accepted penalties in the game and it seemed like someone was called for illegal hands to the face on every other snap. I understand the league wants to make sure the rules are enforced, but no one wants to watch the type of football that has unfolded over the first half of the preseason. RefereeJohn Parry indicated the flags would decrease once the regular season kicks off. Let's hope he's telling the truth.