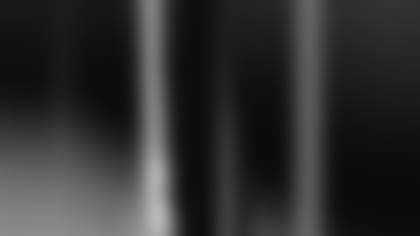 ]()
            Timing is everything and in that regard new Patriots wide receiver **J.J. Stokes** has hit the jackpot. In the course of less than a week the nine-year NFL veteran and former 1995 top-ten draft pick went from being inactive and released by a 2-8 Jaguars team to being the healthiest wide out on an 8-2 team in New England that is building toward the postseason.  

And make no mistake about it, Stokes knows he has fallen into a good situation and plans to take full advantage of the opportunity. After catching 327 passes for 4,139 yards and 30 touchdowns in his eight years in San Francisco, this year's short stop in Jacksonville was not an overly memorable one.
"I definitely look at it as a new chapter," the 6-4, 225-pound Stokes said of landing with the Patriots. "It's a great situation for me. I'm coming in looking to do anything I can to help this team score points and put points on the board. I am just excited to be here and looking forward to getting out there and getting started."
After working out for the team last Friday, Stokes signed with the Patriots this Tuesday and immediately began the work that is necessary in attempting to learn a new offense at this late point of the season.
"Right now I am learning the system," Stokes said. "I had a crash course yesterday learning the system and I am trying to absorb as much as I possibly can so I can get out there and fit right in.
"My plan is to do anything I can to help as soon as possible. So basically this whole entire week is going to be a crash course. I will probably leave if not at the same time as the coaches [at night], probably afterwards."
And while Stokes was disappointed that things didn't work out for him after signing with the Jaguars as a free agent this offseason, he ended up being demoted behind a group of young receivers early on in the year, the move up the East Coast was certainly a welcome one. In six games this season Stokes had just 13 receptions for 116 yards with the Jaguars.
"Definitely," he said when asked if it was a welcome change moving from the cellar of the AFC South to the penthouse of the AFC East. "Coming from Jacksonville, I don't think it gets any better than this."
The healing trend continues for the Patriots as the team's injury report shrunk from eight players to six this week. Ty Law, Richard Seymour and Je'Rod Cherry all made their way off the list, while wide receiver David Givens was added with a leg injury.
Troy Brown (leg), Givens (leg), Ted Johnson (foot), Fred McCrary (leg) and Ted Washington are all listed as questionable for this week's game in Houston. Tom Brady (arm) remains probable as he has been since early on in the season.
The biggest news from the Texans' injury report is the fact that second-year quarterback David Carr is out for this week's game with a shoulder injury.
Aside from Carr, linebacker Antwan Peek (foot) is also out for Sunday's game. Defensive end Gary Walker (toe) is listed as doubtful. Guard Milford Brown (knee) is questionable. Cornerback Aaron Glenn (groin), wide receiver J.J. Moses (hamstring) and defensive end Corey Sears (ankle) are listed as probable.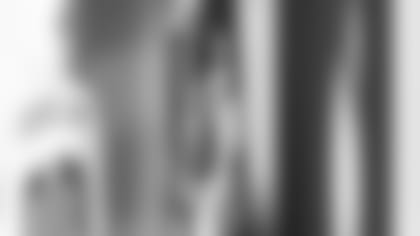 ]()
            Soft-spoken Patriots backup running back **Mike Cloud** hasn't given up on his chances in New England, despite being listed as a day-of-game inactive in recent weeks. "My time will come and I am just preparing for that day," Cloud said. And does he expect that time will come with his current team. "I think so." … Rookie free safety **Eugene Wilson** isn't worried about his style of play after the questionable unnecessary roughness penalty that was called on him for a hit on Cowboys receiver **Antonio Bryant** on Sunday night. "There is nothing that you can do about that," Wilson said. "You just have to go out and play. I mean I can't be playing hesitant because of things like that. The coaches weren't upset or anything like that. It was just a situation.