As an extension of the Patriots' 2011 season-long "Celebrate Volunteerism" campaign, the Kraft Family created the "Super Bowl for Super People" online sweepstakes. This contest was designed to recognize outstanding individuals in the public service sector and enter them for a chance to go to Super Bowl XLVI in Indianapolis earlier this month.
Ten winners were randomly selected from a pool of police officers, firefighters, teachers, military personnel, and nurses in the New England area who were nominated by their superiors. Two winners from each category received the "Super Bowl for Super People" package: an all-expenses paid, one-day trip to Super Bowl XLVI in Indianapolis for them and a guest, including game tickets, round-trip airfare, transportation to and from the game, and tickets to the Patriots' postgame party.
Based on the response, the effort was an overwhelming success.
"We had an amazing experience at the Super Bowl! It was something that my husband and I will never forget and will always have great stories to tell," recalled Tara Jean, a registered nurse from Dracut, Mass. "I will definitely be sending Mr. Kraft a Thank you note. Everything about the trip was perfect!"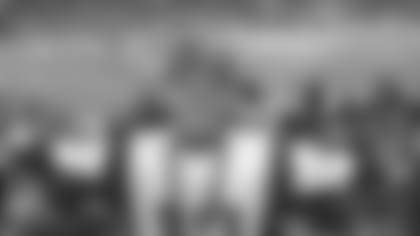 "We had an amazing time in Indianapolis. Thank you so much for everything that you did to make this trip possible," gushed Norfolk, Mass. teacher Whitney Hartwell, who brought her son, Timmy, as her guest. " Timmy and I have pictures and memories to last a lifetime!!! I have attached a picture of Timmy when we got to our seats. He was so thrilled and you can see it in his face. Thank you again for this amazing experience!!!"
Here is some information about each winner:
Sherry DeGenova
Sherry DeGenova is a resident of Hartford, Connecticut where she has served as an Animal Control Officer for the Hartford Police Department for the past 12 ½ years. Her major responsibilities include preventing animal cruelty, enforcing animal related laws, protecting the community from stray animals and nuisance wildlife and educating the public about animal ownership. Sherry takes great pride in her job and takes advantage of every opportunity to help protect the community from dangerous animals and to educate the community about proper care for animals. One of her most memorable experiences occurred recently when she was able to rescue a dog that was being abused and the dog now lives in a wonderful and loving home. She also volunteers her time by providing food, supplies, leashes and collars to people who have animals but are struggling to afford the basic needs for their pets. It has been a lifelong dream of Sherry's to go to the Super Bowl and now that dream has become a reality!
Whitney Hartwell
Whitney Hartwell of Norfolk, Massachusetts has been a teacher for the past 11 years. She is currently a middle school math teacher and student advisor at King Philip Middle School. Whitney is passionate about being able to give back to the community and help others that are less fortunate. One of her most memorable experiences was this past Thanksgiving when she delivered food baskets to local families and seeing how thankful these families were for her help. Whitney also volunteers her time in the community at coat, food and book drives, to help raise money for local charities and organizations. Being recognized for her service to her community with a trip to the Super Bowl is a "dream come true" for Whitney.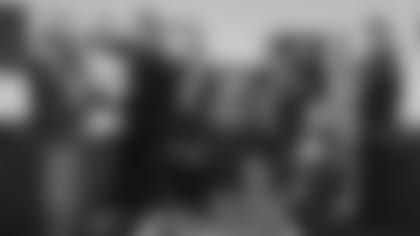 Tara Jean**
Tara Jean of Dracut, Massachusetts has served as a registered nurse at the Lowell General Hospital for the past 4 years. She is an Emergency Department Nurse that is responsible for caring for patients and families during critical times.Tara's motivation is knowing that what she does on a daily basis can positively impact another person's life and she hopes that it empowers them to become an active member of their community. Having people thank her for taking care of their families in times of need is what Tara loves most about her job. In addition to working for the hospital, Tara volunteers at blood drives and lecture series for the public. She claimed that the trip to the Super Bowl is "Absolutely amazing! This is a once in a lifetime opportunity and I am still in complete shock about being selected!"
James H. Miller III
James Miller is the Principal at Edward Little High School in Auburn, Maine. He has spent the past 36 years of his professional career working for the school department. Principal Miller enjoys every interaction that he has with the students on the streets, in the hallways, at the mall, every place that he has an opportunity to educate somebody. He feels as though nobody should ever pass up an opportunity to educate an individual. What Principal Miller enjoys most about his job is seeing the students grow and achieve success. He believes that children are our future and watching them create that future is a truly rewarding experience. In addition to being the Principal, James volunteers with the local police, masons, Little League and recreation department. Being selected to have the opportunity to go watch the Patriots play for the Vince Lombardi trophy is an incredible experience and one that James will never forget.
Todd D. Seymour
Staff Sergeant Todd Seymour of Lempster, NH has been a member of the E1/304th army unit for 9 years. He has been stationed in Fort Drum, NY; Fort Leonard Wood, MO; South Korea, and Camp Stryker, Iraq. Sgt. Seymour's favorite aspect of serving others is the look in the people's eyes once they realize that he and his troops are there to help. One of his most memorable moments from service was when one of his trainees informed the sergeant that he had changed his life. When asked about being selected for the "Super Bowl for Super People" sweepstakes, Sgt. Seymour exclaimed that he was, "Speechless! Just taking it all in!"
Tim Sullivan
Detective Tim Sullivan, a resident of East Walpole, has been a member of the Walpole Police Department for the past 12 years. He is responsible for investigating crimes while working closely with the elderly in addition to visiting schools to inform kids about drug and alcohol abuse. Detective Sullivan feels it is a very rewarding job as it gives him the opportunity to give back to his community. Twelve years ago, Detective Sullivan had one of his most memorable experiences of his life, as he gave CPR instructions over the telephone to a parent whose infant child had stopped breathing, which helped to save the little girl's life. In addition to his service in the police department, Detective Sullivan also spends his time volunteering as a Pop Warner football coach. When asked about his selection for the sweepstakes, Detective Sullivan stated, "It's unbelievable. Words can't describe this opportunity."
John Surabian
John Surabian, a resident of Stoneham, Massachusetts is currently the Captain of the Winchester Fire Department, where he has served for the past 19 years. Captain Surabian is responsible for overseeing all fire, emergency and medical operations for the fire department ensuring that everything runs smoothly. It is a gratifying experience for him to have the opportunity to help others in need. One of Capt. Surabian's most memorable experiences was helping to deliver a healthy baby girl in a home where the mother was unable to make it to the hospital. When asked about going to Indianapolis for the Super Bowl, Capt. Surabian stated that it was, "still very surreal. I am very honored and thankful to the Kraft family and the Patriots organization for the opportunity to be recognized on behalf of all the men and women in the public service field."
James Taber
James Taber, a resident of Tiverton, RI has been a registered nurse at the Miriam Hospital for the past 3 years working in the emergency room to help save people's lives. Prior to this position, James served as a fireman for 10 years. He takes great pride in helping others and caring for those who are sick. One of James' most memorable moments was delivering a baby during a rescue mission while he was with the fire department. When notified about the trip to the Super Bowl, James said, "I have never traveled out of New England, so I'm excited that my first trip will be to the Super Bowl!"
Tim Wilder**
Tim Wilder is a resident of Somersworth, New Hampshire where he has been a firefighter and EMT for the past 11 years. What Tim likes most about his job is the gratification of knowing what he does every day makes a difference for the people in the Somersworth community. The hundreds of people that his department helps on a daily basis are what inspires Tim to help give back to his community. He also spends his time raising money every year for the Muscular Dystrophy Association (MDA). When talking about the opportunity to go to watch the Patriots play in the Super Bowl, Tim stated that he was, "Absolutely awestruck. I am excited beyond belief for this opportunity!"
Patrick Squires
Chief Petty Officer Patrick Squires has served in the United States Navy for 21 years 6 months. He is currently serving on an advisory squad, training pilots to prepare to leave for overseas duty. Chief Petty Officer Squires states "I love serving and protecting our country in efforts to make it a better place for the next generation." He watched the 2005 Super Bowl in Afghanistan, he was very excited to be watching this time in Indianapolis. Patrick also volunteers as a high school football and basketball coach and runs a church youth group. When asked about being selected to travel to the Super Bowl Patrick said, "This is a dream come true."