When it comes to building an off-the-field career, there's no time like the present for NFL players to start, as the league, the players association and the sports-tech industry have collectively generated more opportunities than ever before. Experiences - and even their biometric data - count as a valuable, marketable asset.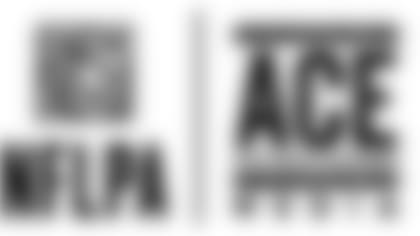 The list of resources for players and alums includes learning from spring football leagues, teaming with sports accelerators who seek experience to hone their wares, attending profession-specific boot camps co-created by the NFL, and tapping resources created by partnerships struck by the NFL Players Association.
Buying a restaurant, investing in real estate, and endorsing local merchants are older-school ways for pro sports players to generate revenue, but thankfully for NFL players, more solid and long-lasting opportunities have arisen. Gridiron guys survive well beyond their average under4-year pro playing career and that doesn't have to mean an end to the game they have loved and played since their youth.
Better still, new career options for NFL players don't presuppose they have a war chest of gold bars stashed away in a secret location. The possibilities extend far beyond high-level investor positions that only a limited group of players can afford to begin with.
Here are the key opportunities. They include opportunities just earlier this year:
Ace Media
This NFLPA subsidiary is over two-years old. Its interest is in breaking new ground by creating player-focused original content - a prized asset that can be reworked for watching in different ways. Fans themselves have joined the accelerating content creation trend.
The NFLPA laid its claim to vastly expanding content opportunities on behalf of its members when it announced a majority stake in a new content company called Athlete Content & Entertainment (ACE Media) which will provide a variety of programming, a development hailed by NFL stars and the marketing savvy.
The player-powered content will range from short videos to scripted TV-type series for distribution by interested outlets both traditional such as BET TV and newer tech-driven options such as The Bleacher Report, other online destinations, wireless and social media to name but a few. Nike is in the mix too.
One Team Collective
Earlier this year, the NFLPA launched a player-driven accelerator called One Team Collective to offer startups
Now, startups can get even more for their equity thanks to an accelerator launch by the NFLPA that provides access to players' likenesses for use with products and promotional efforts - an eye-catcher for sports fan consumers.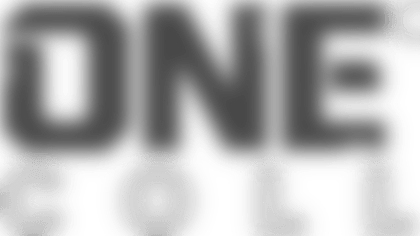 The One Team Collective will be the first program providing rights to sports-related intellectual property, highlighted by the NFLPA's exclusive group licensing rights and unparalleled access to more than 2,000 current NFL players.
One Team Collective will offer companies access to NFLPA's brightest stars via licensing, marketing and content rights, research and development, funding and mentorship for product development and marketing support.
The accelerator's six other founding/partners are Harvard Innovation Lab, Intel, Kleiner Perkins Caufield & Byers, LeadDog Marketing Group, Madrona Venture Group and the Sports Innovation Lab.
WHOOP, WHOOP!!!
In the accelerating drive to help members leverage their assets, the One Team Collective announced a partnership in April whereby Boston-based WHOOP would become the Officially Licensed Recovery Wearable off the NFLPA.  This was the first time a players' association in professional sports has partnered with a wearable technology company, providing NFL players easy access to, ownership of, and the option to commercialize their health data.
The teaming provides NFLPA members the opportunity to sell the data collected by WHOOP wearables, providing a new and forward-thinking revenue stream for its members. The player biometric-oriented data that can help fuel efforts to better understand and manage player health and wellbeing. Sports science is still in its relative infancy - and the space is loaded with promising upstarts seeking all the resources they can access to advance their product and service development efforts.
NFL players will own and control their individual data collected with the WHOOP Strap 2.0.
NFL players will design custom licensed bands for the WHOOP Strap for personal use and commercial sale.
The NFLPA and WHOOP will study the effects of travel, sleep, scheduling, injuries, etc. on recovery and generate reports to advance player safety and maximize athletic performance.
NFL players will have the ability to commercialize their WHOOP data through the NFLPA's group licensing program.
Sports-Specific Accelerators
Athlete and investor tandems flocks to the fast-expanding sports tech/science space in 2017 to launch accelerators to attract promising upstarts and startups. Their founders including famous athletes, actual pro sport team units like the one launched by the Philadelphia 76ers this year and more. These entities were in addition to the first athlete-focused accelerator created in part by the NFLPA. Watch for more such sports driven accelerators in 2018.
Industry-Specific Boot Camps
The NFL's boot camp program been around for roughly years now, under the Player Engagement heading, and provides current and former players the opportunity to develop skills and network with thought leaders and prospective employers where they can leverage their newfound knowledge.
For each such immersive camp, the league teams with a premier university's college to get access to the top minds in the specific focus area, with this year's lineup including the multi-day programs in sports broadcasting, technology, business ownership and finance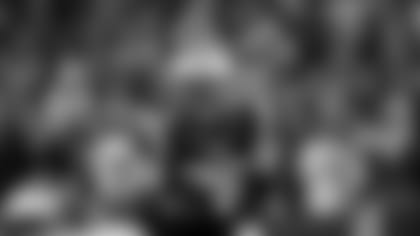 Nearly two dozen current and former players took part in the 11th annual NFL Broadcast Boot Camp May 15-18 at NFL Films in Mt. Laurel, N.J. The four-day boot camp, co-directed by the NFL Player Engagement and NFL broadcasting departments, covered a wide range of topics with instructors from top broadcast and radio networks, including Big Ten Network, CBS, ESPN, FOX, NBC, NFL Network, SiriusXM, and Westwood One Radio., according to the league.
"Our Broadcast Boot camp not only provides players with the opportunity to enhance their skills and build key relationships, but also the confidence required to succeed in the media industry," said Arthur McAfee, Senior Vice President of NFL Player Engagement, in prepared comments. "We are proud to offer players a variety of career development programs designed to prepare them for post-playing days."
Players further developed their skills in play-by-play analysis, radio broadcasting, and field reporting through hands-on sessions in areas such as tape study, editing, production meetings, and studio and show preparation, according to the league's release.
Each player additionally taped segments as a game analyst and a field reporter, and served as a live guest host on SiriusXM NFL Radio.
Spring Football Leagues
Whether they have been around for decades like the Arena Football League, or just lifting off like the National Arena League, these entities offer far more than an opportunity for NFL players and wannabes to extend their playing careers.
These leagues are looking for off-the-field talent to help man these ambitious - and often grassroots - entities. Former players can get in on the ground floor and gain real-life experience with all parts of a team's operations. Former Saints Star Marques Colston got involved with one early on during his playing career and now is working with two AFL teams - the Albany and Philadelphia entries.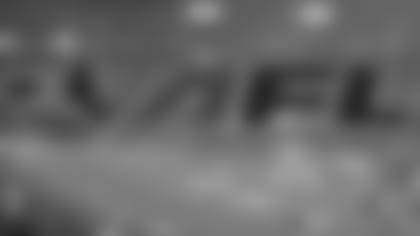 Part of this opportunity is marketing and sales in which workers gain valuable experience in marketing and promotions and while working with current and potential league and team sponsors and live game distribution companies (mostly online).
Internships/Externships
Companies across industries offer seasonal internships that are open to more than college students. And internships have evolved beyond unpaid options where the intern fetches coffee for employees, run errands and serve as a company chauffer.
But for those that need to pay bills and are looking for more than seasonal work, many companies, including some in the sports tech industry, have begun offering what they call "externships."
With these arrangements, externs are payed a low but survivable wage and become part of the company's core operations, not their errand running needs. Startup/upstart sports tech companies in particular are looking for ways to bring on - and benefit from - pro athlete talent within their often-limited payrolls. Externships are for experience workers, unlike internships which are more for young students in colleges looking for an item on their resume for after they graduate.
Online Communities
In the last year or so, online sports-tech communities that allow members to connect with entrepreneurs, investors, thought leaders, innovators and mentors. Attending themed events in person is a valuable option. Former NFL Kicker John Potter created just such a community, dubbed Starters.co, based on his varied experiences.
The Bottom Line
Job opportunity-wise, 2017 was a banner year for current and former NFL players that lack the funds to buy a business or become a bigtime investor in someone else's venture. Most importantly, the days of athletes having to wait until their playing career is over to start the next appear to be gone for good.
The above-mentioned resources cover much ground, but the list is still a subset of all available opportunities. Don't forget job opportunities with the NFL itself. There are plenty.
Make your New Year's resolution a promise to start checking out employment opportunities in the burgeoning sports tech world. And keep your eyes and ears open for more new types of opportunities in 2018.
Bob Wallace is a technology journalist with over 30 years of experience explaining how new services, apps, consumer electronic devices and video sources are reshaping the wide world of sports. Wallace has specific expertise in explaining developments at the intersection of sports and technology. He's the Founder of Fast Forward Thinking LLC.
.