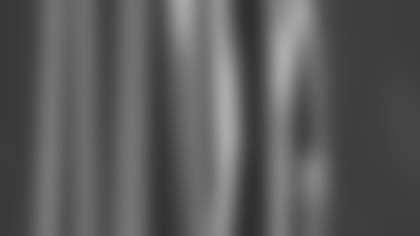 ]()
            After checking the tape, Patriots Head Coach Bill Belichick feels about the same today as he did last following the team's 26-6 domination of the New York Giants in the preseason opener at Gillette Stadium. Via conference call Friday afternoon the coach pointed to good intensity, limited penalties and no injuries as positives that the team has taken from the game.  

"As usual in the first preseason game there were some positives, some things that showed up that we like to see," Belichick said. "Things like effort and some attention to detail and concentration at different points in the game, certain situations and that kind of thing."
But Belichick also knows that Thursday's win is just the first step toward the action that will take place in the regular season come Sept. 7. It is still the preseason and there is still work to be done.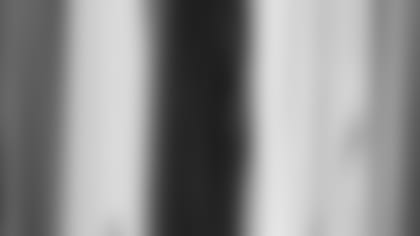 ]()
            "There were also some mistakes, as you would expect, some missed assignments, sometimes our judgment and our recognition wasn't what it should have been," Belichick said. "We are looking at it really as a learning situation. We'll go through the film and now we've got some game action and can show particularly the younger guys and some of the newer guys how it is supposed to work and what to do. Not that we haven't done that in practice, but it just happens a little bit differently in the games. Some good things. Some things that aren't so good, certainly a lot of things to work on, but overall I thought that the players were alert, competitive and gave good effort in the game."  

In the end the coach knows that both sides played a relatively vanilla game plan last night, but that certainly doesn't take anything a way from the positive work that took place on the field at a rainy Gillette Stadium, especially for some of the young players.
"I think there certainly were some positives and overall a good feeling," Belichick said. "Again it was far from perfection, but overall I think the communication was satisfactory. The Giants played a pretty straight game too. There weren't a lot of double reverses and shifting and that kind of thing in the game by either team. They played it pretty straight. So did we. It let the kids go out there and have a chance to play and see what they can do. But in each successive game here as we go through preseason and our preparation for the regular season all that will pick up and we'll see what the rate of progress is as we move forward."
The Patriots will take another step in that direction with a single afternoon practice session on Sunday at Gillette Stadium. The practice will be open to the publice but fans are urge to check Patriots.com or call the camp info hotline at 508-543-1776 for any schedule changes.
A full transcript of Belichick's conference call will be available on Patriots.com later today.
Adam Vinatieri was in midseason form as he hit on four-of-four field goals (25, 29, 24, 46), at times in heavy rain, against the Giants. He also hit both extra points, for a total of 14 points. … Patrick Pass led the Patriots in rushing thanks to his nine carries for 41 yards, all coming in the second half. … There were positives in both sides of the punting game for New England. Veteran incumbent Ken Walter averaged 39.7 yards on three punts, all of which were inside the Giants 20-yard line, while newcomer Daniel Pope averaged 42.5 yards on two punts, although one went for a touchback. In the return game Dedric Ward had the big return of the night with a 46 yarder while averaging 29.0 yards on two returns. Tyrone Poole also showed the ability to make people miss in returning two punts with a 9.5-yard average. … As is expected in the preseason both offenses spread the wealth in the passing game. The Giants connected on passes to 14 different receivers, while the Patriots found 10 different targets, led by David Givens' three receptions for 22 yards. Rookie Bethel Johnson led the team in receiving yardage with once catch for 42 yards. … On the defensive side of the ball Aric Morris and Dan Klecko tied for a team-high with seven tackles. Klecko also had 2.5 of the team's seven total sacks of New York passers. Poole and Leonard Myers both had interceptions for the Patriots. Rookie nose tackle Ethan Kelley and linebacker Rosevelt Colvin both forced fumbles, and Ted Johnson and Dyshod Carter were credited with fumble recoveries as the Patriots won the turnover battle by a 4-1 advantage