With the offseason programs of every NFL team finished last week, the league just began its roughly five-week-long summer dormancy period before training camps open late next month. The hay is in the proverbial barn, so what better time to assess where each club stands as the 2017 season approaches?
Here's a look at each team's ceiling and floor - in our estimation at least - meaning a best-case, worst-case scenario for every franchise. We started with the NFC last week, and saved the AFC for this week.
A reminder: As always, your results may vary...
AFC East
Buffalo Bills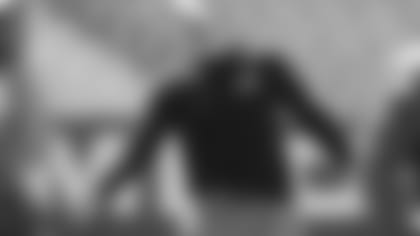 The ceiling:The new coach-general manager tandem of Sean McDermott and Brandon Beane infuses the organization with professionalism and a clear-eyed approach, which trickles down the locker room and brings a renewed sense of dedication from Bills players who have talent but have lacked consistency. Quarterback Tyrod Taylor responds to the franchise's modest show of faith contractually and rewards Buffalo with his best season yet, turning into one of the league's premier dual-threat weapons. If everything falls in place, a 9-7 mark and wild-card contention are within reach.
The floor:The continued talent drain at the hands of the Patriots (this time it was cornerback Stephon Gilmore and running back Mike Gillislee heading for Foxboro) does nothing to help narrow the gap between Buffalo and the champs. And it's hard to see how the Bills set of receivers can possibly keep up with those employed in New England and Miami, unless rookie Zay Jones is a revelation. The Bills may take some time to adapt to McDermott's all-business demeanor, and it's not hard to imagine some necessary adjustments in mentality being required after Rex Ryan's free-wheeling ways. A slide back to 6-10 and double-digit loss territory could be in the offing before Buffalo moves forward.
Miami Dolphins
The ceiling: Rookie edge rusher Charles Harris provides instant production and proves he was a steal in the lower third of the first round, while linebacker and newcomer Lawrence Timmons shows himself capable of turning back time and playing like the Steelers stalwart he once was. On offense, tight end Julius Thomas's game is re-born under Dolphins head coach Adam Gase, his former Broncos coordinator, and both quarterback Ryan Tannehill and running back Jay Ajayi continue to develop into cornerstone pieces. Another wild-card playoff berth and even the franchise's first postseason win since 2000 are within reach.
The floor: Have you checked out the Dolphins schedule? It's no picnic, and that more than anything else might keep Miami from its first back-to-back playoff berths since 2000-01. Due to last year's strong 10-6 showing, Gase's team won't sneak up on anyone this time around, and that mediocre Dolphins offensive line continues to be the weak spot that could wreck a season. If Tannehill misses a beat in his return from the knee sprain that ended his 2017 prematurely, Miami's early season offense could languish, leading to a 7-9, third-place regression.
New England Patriots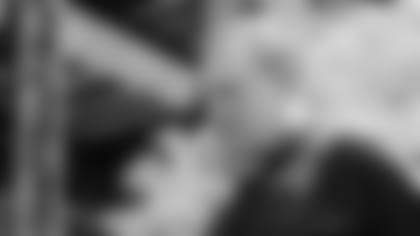 The ceiling:The Patriots, 10 years after their perfect 16-0 regular-season run of 2007, take another crack at that slice of history, with a roster that's absolutely loaded and a win-now mentality that was on display with almost every move they made during the offseason. A ninth consecutive AFC East title is a given, but the question is whether Bill Belichick's club can be ruthless and relentless in its quest for perfection. Tom Brady being available to start all 16 games this season is a pretty good first step toward any run-the-table scenario.
The floor:Maybe those back-to-back high altitude games in Denver and Mexico City (versus the Raiders) will catch up to the Patriots in Weeks 10-11, rendering any thought of perfection superfluous. Maybe it'll take more time than expected for Stephon Gilmore, Brandin Cooks and Kony Ealy to learn the Patriot Way and contribute to the NFL's reigning dynasty. But unless something catastrophic happens to Brady on the injury front, 12-4 and one of the AFC's top two playoff seeds looks as low as New England could possibly go.
New York Jets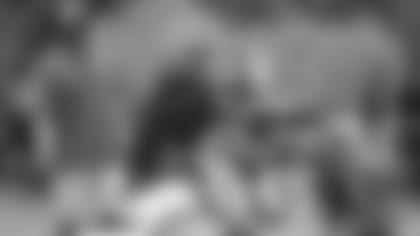 The ceiling: The burn-it-down-to-the-ground Jets prove they can win for losing and position themselves nicely to take the quarterback of their choosing atop the 2018 draft. That's the big-picture recipe for returning to relevancy in the division and scraping out three or four wins and finishing last yet again in 2017 won't pass for the kind of ceiling they should be shooting for. This is a somewhat unique situation in New York this year, and you have to flip the script to make sense of it.
The floor:The veteran purge the Jets executed this offseason does nothing but makes them almost completely unwatchable this fall, and yet they establish little in the way of a long-term plan or "process'' for their way forward. They slog through a 3-13 year, don't earn the top draft pick in 2018, and still find themselves starting over on both the head coaching and general manager front, with Todd Bowles and Mike Maccagnan both being the latest heads to roll in response to Gang Green's ineptitude.
AFC North
Baltimore Ravens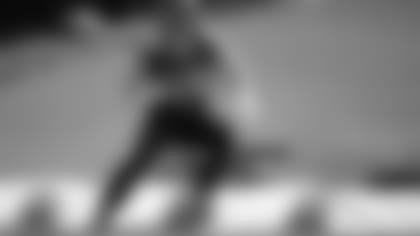 The ceiling: Well, if Danny Woodhead and Jeremy Maclin and Tony Jefferson and Brandon Carr all turn out to be stellar veteran free-agent additions, and rookie cornerback Marlon Humphrey shows up from day one, this is a Ravens team that has the pedigree and the proven system to make some noise in the AFC playoff race. So much of Baltimore's hopes on quarterback Joe Flacco having his best season since 2012, but it's not blind optimism to see John Harbaugh's club winning 10 or 11 games and returning to January's Super Bowl tournament.
The floor: Age catches up with the Ravens in the pass rush (Terrell Suggs is 35 and has twice torn his Achilles) and in the secondary (where Carr and Eric Weddle aren't youngster), and the franchise's four-year run of mediocrity after its 2012 Super Bowl season (32-34 since then) continues unabated. If Flacco misses the departed Dennis Pitta and Steve Smith more than anticipated in the passing game, this offense could again scare no one, producing a 7-9 record and the first three-year playoff drought in Baltimore since 1997-99.
Cincinnati Bengals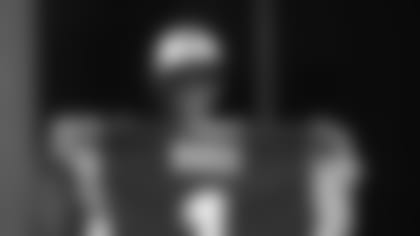 The ceiling:Rookies John Ross (receiver) and Joe Mixon (running back) add two legitimate home-run threats to a Bengals offense that already has some very nice pieces in place, making Cincinnati a much more dynamic club, in the mold of AFC North powerhouse Pittsburgh. The Bengals patch up an offensive line now missing two longtime cogs like Andrew Whitworth and Kevin Zeitler and Marvin Lewis again proves reports of his imminent demise were greatly exaggerated, with a 10-6, wild-card-qualifying comeback season.
The floor: Ross's lingering rehab from offseason shoulder surgery negates any significant first-year impact, and the Bengals' second-round gamble on Mixon doesn't pay instant dividends either, as the rookie struggles to transition to the NFL game. The Bengals wind up playing like a team that is overdue for sweeping changes at the top, and after a 6-10 finish, owner Mike Brown finally is forced to concede Lewis's best work is in the past.
Cleveland Browns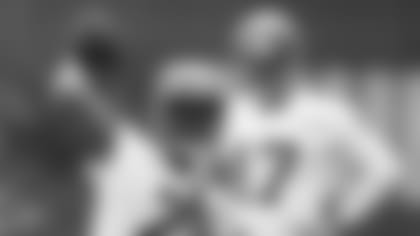 The ceiling:Rookie quarterback DeShone Kizer emerges as the starter in the preseason and channels Dak Prescott to produce one of the unexpected stories of 2017, finally giving the Browns an exciting play-maker at the position that matters most. On defense, new coordinator Gregg Williams delivers some first-year impact and attitude and helps Cleveland get promising rookie performances out of both Myles Garrett and Jabrill Peppers. The Browns rise to middle-of-the-pack status in the AFC and finish a very hopeful 6-10, winning six times as many games as they did in 2016.
The floor: The Cody Kessler-Brock Osweiler-Kizer triumvirate fails to inspire much confidence and never really sorts itself out, forcing Cleveland to endure a multiple-starting quarterback scenario for the mind-boggling 16th consecutive season (Tim Couch in 2001 was the last Browns 16-game starter). The rest of the AFC North all improves this season and beats up on the building Browns with abandon. The switch to Williams' 4-3 defense suffers from growing pains, and high-profile rookies Garrett and Peppers blend into the losing instead of providing any difference-making. Draft-capital-rich Cleveland continues to languish in the draft's top five.
Pittsburgh Steelers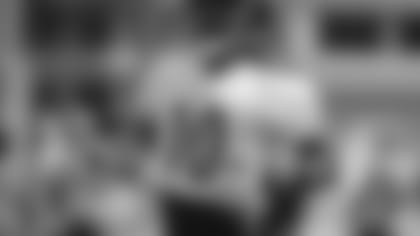 The ceiling:The Steelers blitz everyone out of the gate, starting 5-0 against opponents who were .500 or worse last season, and ride that momentum and the memory of owner Dan Rooney to yet another AFC North crown and a significant playoff run that could have them and the Patriots on a collision course. To get there, Pittsburgh needs a big comeback-from-suspension season from receiver Martavis Bryant and quick results from draft picks T.J. Watt (pass rusher) and JuJu Smith-Schuster. This is a club with 12 or 13-win potential.
The floor:Unless Ben Roethlisberger suffers an injury-plagued season, or Bryant disappoints again, it's hard to see the talent-laden Steelers missing out on January action. But the defense can't afford to take a step back, and coordinator Keith Butler is still searching for that double-digit sack artist to build everything around. Bud Dupree and Watt must bring steady heat, because the likes of James Harrison, 39, can't be counted on forever. At worst, the Steelers look like 9-7, wild-card material.
AFC South
Houston Texans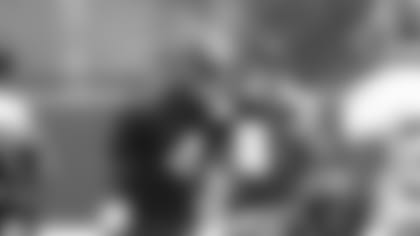 The ceiling:Rookie first-rounder DeShaun Watson takes over for the limited Tom Savage at quarterback by October and the Texans respond to his clutch, if streaky play to stay in the AFC South race all season long. But if Houston is to win a third consecutive division title, it'll take not getting buried in the season's first half, when the schedule in Weeks 3-5 have Bill O'Brien's team playing at New England, then home against Tennessee and Kansas City. The Texans have the defense to win 9 or 10 games and be playoff bound again, especially with J.J. Watt healthy again, but quarterbacking is again the issue.
The floor: Banking on Savage is showing considerable faith in the unseen. He has zero touchdowns in his five career games, with just one pick in 92 pass attempts. Not a lot to go on there besides projection. With the Titans, Jaguars and Colts all looking improved, a status quo showing from Houston won't be enough to get it done this time in the on-the-rise AFC South. With shaky play at quarterback, the Texans could be in for a 7-9 kind of year.
Jacksonville Jaguars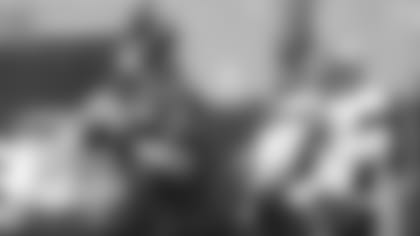 The ceiling: The Jaguars finally fix whatever ails Blake Bortles and he steadies his game to the point of being a reliable, consistent threat as a fourth-year quarterback. Otherwise nothing else in Jacksonville, for all its significant makeover this offseason, is going to matter. It's about getting Bortles to not make the killer mistake and beat himself. Leonard Fournette could lead his conference in rushing as a rookie, and it won't lift Jacksonville above 5-11 if Bortles doesn't improve dramatically.
The floor: The Jaguars are 15-49 the past four seasons, so there's not a whole lot of room to drop much lower. But if the addition of Tom Coughlin as the football czar ends up being a cosmetic one with little impact, and another new wave of free agents fall flat in Northeast Florida (welcome, Calais Campbell, Barry Church, A.J. Bouye), you can bet owner Shad Khan will be holding general manager Dave Caldwell and maybe even new head coach Doug Marrone responsible. Anything less than seven wins should prompt wholesale changes.
Indianapolis Colts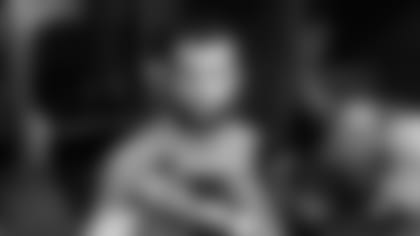 The ceiling: Andrew Luck returns healthy and somehow magically fixes his porous offensive line and out-guns every opposing quarterback, thereby disguising the fact that the Indianapolis defense has very few sources to create pass rush. If that sounds like a lot to ask of a franchise quarterback, I whole-heartedly agree. New general manager Chris Ballard has a plan, and it's off to a well-reviewed start. But the Colts might be fortunate to match the 8-8 record they've generated in each of the past two seasons.
The floor:If the leaky offensive line gets Luck hurt yet again, look out below, because the Colts could tumble all the way to last place in the division for the first time since that debacle of a 2011 season, when the Peyton-less Colts went 2-14 and earned the right to take Luck. It's going to take time for players like rookie safety Malik Hooker and third-round pass-rusher Tarrell Basham to help Indy's defense forge an identity for itself, and balance out a Colts roster that's in flux.
Tennessee Titans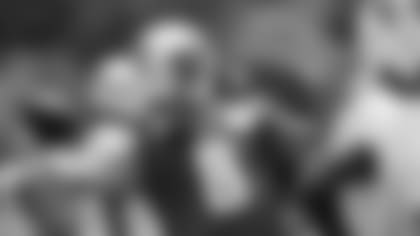 The ceiling: This young, talented team comes of age and takes that next big collective step - think last year's Raiders - and learns to win and win often, hanging up the franchise's first playoff berth since 2008. Tennessee could run away with this division and it wouldn't surprise many. They've got cornerstone pieces at quarterback (Marcus Mariota) and offensive tackle (Taylor Lewan and Jack Conklin), a great running game, and an elite defensive lineman in Jurrell Casey. If rookie first-round receiver Corey Davis use his speed to stretch the field, this Tennessee team has a lot of ways to beat you and hang up 10 or 11 wins.
The floor:Two things concern you about the Titans: the sieve-like secondary of last year, and the schedule. Rookie Adoree' Jackson has to provide the physical coverage he was known for at USC, and Logan Ryan has to be a the kind of free-agent signee who will be solid and dependable from day one. Then, can Tennessee, after so many seasons of bottom feeding, consistently win its biggest games? Like at Indianapolis in Week 12, where it's 0 for its last 11? Or home against Oakland (Week 1) and Seattle (Week 3) in September? If not, a step back to 8-8 and a ninth season of sitting out the playoffs could result.
AFC West
Denver Broncos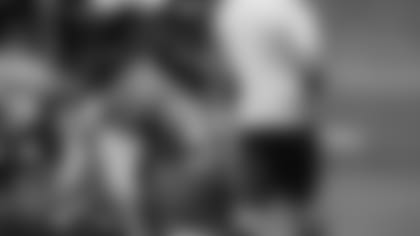 The ceiling: The Broncos shake off last year's Super Bowl hangover and again compete with the heavyweights of the AFC, riding a still-elite defense into position  to challenge the likes of New England, Pittsburgh, Oakland and Kansas City. The offensive line that was so problematic last season comes together quickly and efficiently thanks to free agents Menelik Watson and Ronald Leary, as well as first-round pick Garett Bolles. Oh, and new running back Jamaal Charles flashes his game-breaking form of old, as Denver's quarterbacking solidifies in year two of the post-Manning era.
The floor: Denver is dragged down once again by middling quarterback play, with neither Trevor Siemian or Paxton Lynch being able to rise above their limitations and elevate their game, helping the offense carry its share of the burden.  The rookie coach factor could be another potential pitfall for the Broncos to navigate, with Vance Joseph representing a leap of faith that he can learn on the job and help keep a winning program rolling. If there are swoons and losing streaks to endure, a 7-9 showing in a tough, stacked division isn't far-fetched.
Kansas City Chiefs
The ceiling: Taking the motivational fodder supplied by the drafting of first-round quarterback Patrick Mahomes - at the cost of two No. 1 picks via trade - veteran passer Alex Smith turns it on and has his career-defining season in year 13, finally becoming more than a dink and dunk artist. That will entail getting receiver-return man Tyreek Hill more involved than his 138 touches of last year, but there's more to be gleaned from the dangerous second-year man. Rookie running back Kareem Hunt has to click and take over the starting job at some point to elevate K.C. to true Super Bowl threat. But the talent level is certainly there.
The floor:Andy Reid's Chiefs look like a solid wild-card bet, so pencil them in for 10 or 11 wins once again in the rugged AFC West. I suppose if Smith doesn't handle the pressure of Mahomes' presence, things could unravel in Kansas City this season, but it's not expected. It wouldn't be shocking to see Mahomes may play some this year, but if he does, that's probably not good news for 2017. The schedule is difficult, with the Raiders, Dolphins and Broncos looming in the final four weeks.
Los Angeles Chargers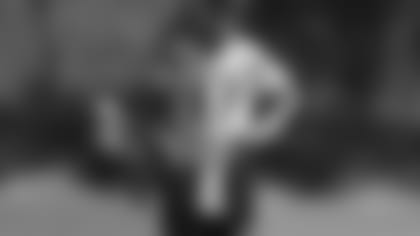 The ceiling: Philip Rivers and the rest of his transplanted Chargers wind up thriving off the challenge of the move and playing in the intimate setting of a 30,000-seat soccer stadium in Carson, and the return of receiver Keenan Allen (combined with first-round receiver Mike Williams) breaths new life into L.A.'s passing game. Anthony Lynn is an unknown as a rookie head coach, but the early reviews are good, and Gus Bradley should do solid work as the new defensive coordinator. The AFC West is deep though, so 7-9 could be the best to hope for.
The floor: The Chargers offensive line continues to be the issue that could be fatal, even with Russell Okung signed to an overly generous deal and the drafting of guards Forrest Lamp and Dan Feeney. If Rivers isn't protected, or constantly hammered, all bets are off. The Rams showed how difficult the multi-venue balancing act was last season, and a similar fate could await the Chargers in L.A., dragging them back down to double-digit loss territory.
Oakland Raiders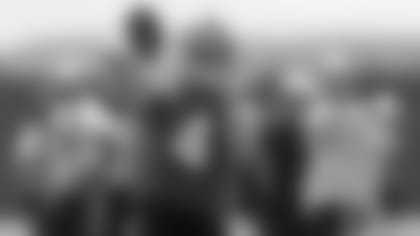 The ceiling: Derek Carr picks right up where he left off before he suffered a broken leg on Christmas Eve against the Colts and the resurgent Raiders roll into that AFC title game showdown against New England that many of us anticipate. This is a team with 12 or 13-win potential, but the schedule has few soft touches and just getting out of the AFC West won't be a joy ride. But with Marshawn Lynch aboard as a workhorse running back and civic icon, how can Oakland not deliver this season?
The floor: The Raiders will struggle again on pass defense (27 touchdown passes allowed in 2016) unless rookies Gareon Conley and Obi Melifonwu step up right away at corner and safety, respectively. If Lynch doesn't have much left in the tank, that will again force too much of the offensive burden on Carr, who at least has an upgrade at tight end to work with in Jared Cook. At worst, if the Chiefs and Broncos give the Raiders fits, Oakland still should have enough to win 10 games and pose a dangerous threat as an AFC wild card.