In Sunday's 26-13 loss in Miami there were obviously a number of areas in which the Dolphins outplayed the Patriots. Two areas that particularly stood out as glaring defects in the team's performance on both sides of the ball were third down conversions and red zone play.
Defensively the Patriots forced the Dolphins into 17 third down situations this weekend, but allowed Miami to convert on nine of them for a 53% success rate. The inability to force the Miami offense into punts or at least field goals allowed the Dolphins to put together long drives and kept the New England defense on the field for just about two-thirds of the game.
On offense, Tom Brady and Co. converted on just three of their 10 third-down opportunities for a 30% success rate. In fact, of New England's six third-down plays in the first half they converted on just one. Not only did they not convert on the five others, but the five plays combined for a loss of 29 yards and included one interception and a lost fumble.
These poor numbers in third down conversions were a huge factor in a Dolphins early 16-0 lead and first half domination.
"When you get them in third down, whether it's third-and-one, third-and-four, third-and-seven or third-and-whatever it is, you've got to be able to get off the field, convert those third down situations and turn the ball back over to your offense," Patriots Head Coach Bill Belichick said. "We didn't do it often enough and that really offset some things that we did on first and second down that were okay. We had opportunities on third down but weren't able to convert often enough."
The Patriots also allowed the Dolphins to convert on three-of-four trips inside the 20, something the team did not allow in its successful run at the end of last season. In the last few games the bend-but-don't-break style of defense that worked last season has been missing. Not only have teams been moving the ball, but they having been turning opportunities into points.
"We need to play better in the red area," Belichick said. "But the bottom line defensively is keeping them out of the end zone. That's the defenses job, to prevent points. If they score in the red zone then we've got to play better, we've got to tighten up down there. That's always the emphasis every week. Hopefully we can execute better and keep them out better than we have. It hasn't been as consistent as we like it to be this year, there is no question about that."
So while the defense was able to hold Dolphins running back Ricky Williams relatively in check by allowing him just 2.9 yards per carry, it wasn't enough. Miami utilized an efficient offense to control the ball and pull out to a 16-0 lead that the Patriots could not overcome. Conversely, New England could not maintain any type of drive or momentum in the first half and never really moved the ball well enough to control the game. As Belichick admitted after the game the two second-half touchdowns amounted to a case of too little, too late.
"The way we played in the first half is not the way we wanted to play the game," Belichick said. "We just didn't to the things we needed to do to get off to a good competitive start. We certainly weren't able to do enough in the second half to overcome the problems that put us where we were at halftime."
"Whatever good there was at whatever point in the game was certainly overshadowed by the outcome and the negative things that happened in the game. At this point we have to continue to make corrections. The things that we're doing okay, we need to do a little bit better. The things that we're not doing okay, we need to improve and then we need to get ready for Green Bay."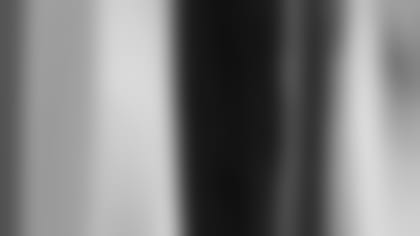 ]()
            **Tom Brady** has thrown at least two touchdown passes in each of the first five games of the season. He is the first Patriots quarterback to throw two touchdown passes in five consecutive games since **Butch Songin** accomplished the feat in the 1960 season. … Campbell's Chunky Soup and the NFL are working together to help feed the hungry. Fans can click on the helmet of their favorite NFL team and Campbell's will donate one can of soup for every choice up to a total of 5 million cans.[**Click here to donate a can of food.**](http://www.chunky.com/click_thankyou.asp?tid=11) There is a limit of one click per day, per visitor. … Through five games **Antowain Smith** ranks 10th in the AFC with 310 yards rushing. … Through the air, the Patriots have three receivers ranked in the top 10 in the conference in receptions. Rookie **Deion Branch** is tied for 3rd with 32, **Troy Brown** is tied for 5th with 31 and **David Patten** is 9th with 27. ... The Patriots announced that they added rookie offensive lineman **Teag Whiting** to the practice squad late Tuesday. To make room for Whiting the team released offensive lineman **Matt Knutson** from the practice squad. Whiting had originally signed with the Oakland Raiders as a rookie free agent after the 2002 draft. The 6-3, 320-pound lineman was a two-year starter at BYU